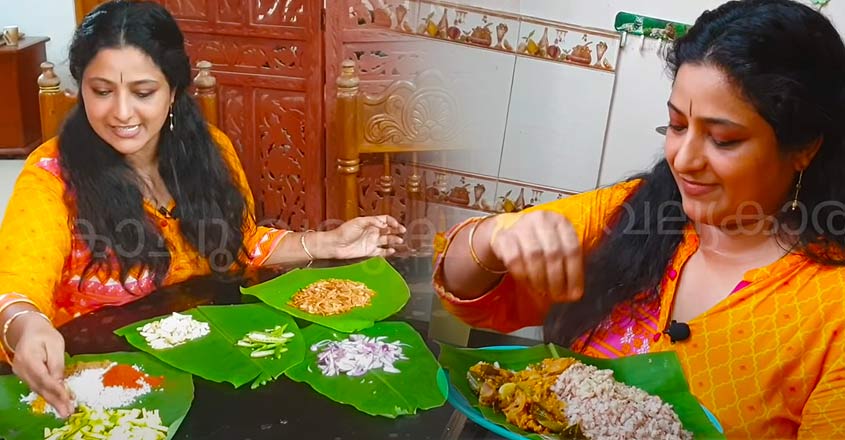 Konjum mangayum or dried prawns cooked with raw mangoes is a unique dish from Onattukara. Actress Praveena, in her vlog, introduces this special dish from Chettikulangara. She explains how this delicious dish is closely connected to the legendary Kumbha Bharani temple festival at Chettikulangara.

As per the legends, a woman who was curious to attend the temple festival and see the iconic chariots during the kuthiottam procession hurriedly kept the ingredients to make konjum mangayum on the stove and went out. She then prayed to the deity to 'save' her dish from burning. The woman forgot about the dish as she enjoyed the rituals at the temple.
It was only much later that she remembered about the dish on the stove. She rushed back home to check on the dish. To her utter surprise, the woman saw that the konjum mangayum was taken off the flame and covered using a plantain leaf. A few flowers, too, were seen over the leaf. She opened it and saw that the perfectly cooked dish was still hot. Everyone in the area came to know about this blessing of goddess Devi. The dish soon became associated with the festival that is conducted on the day of Bharani in the Malayalam month of Kumbham. Praveena prepares this dish by adding some jackfruit seeds as well with the prawns and mangoes.
Check out the recipe.