Easy milk shake with three fruits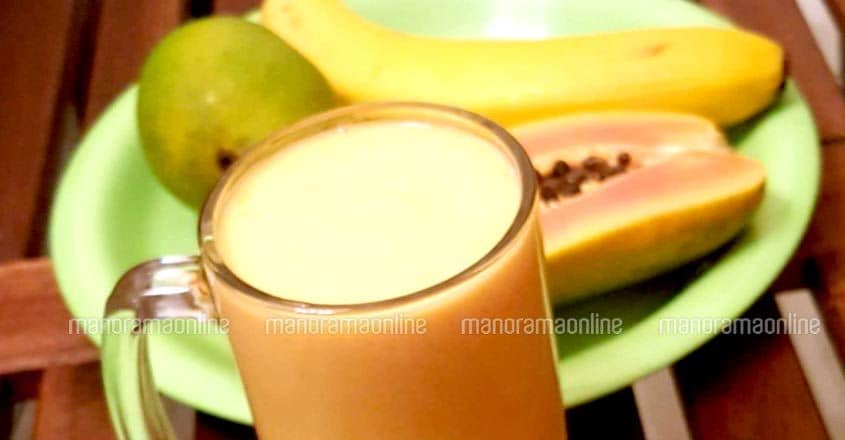 Try out this simple recipe of delicious milk shake with the goodness of three different fruits.
Ingredients
½ papaya (ripe and sweet)
1 Robusta banana
1 mango (ripe and sweet)
2 tsp honey
1 litre milk
Preparation
Cut the papaya, mango and banana into small pieces
Blend the fruits into smooth pulp
Add milk and honey
Mix well.
Tips: 2 -3 cashews and almonds too could be added to make the shake tastier and healthier.
Notes
Serve the milk shake in attractive glasses and garnish with crumbled cashews and almonds or other nuts. Extra sugar need not be added as the ripe fruits are already sweet.