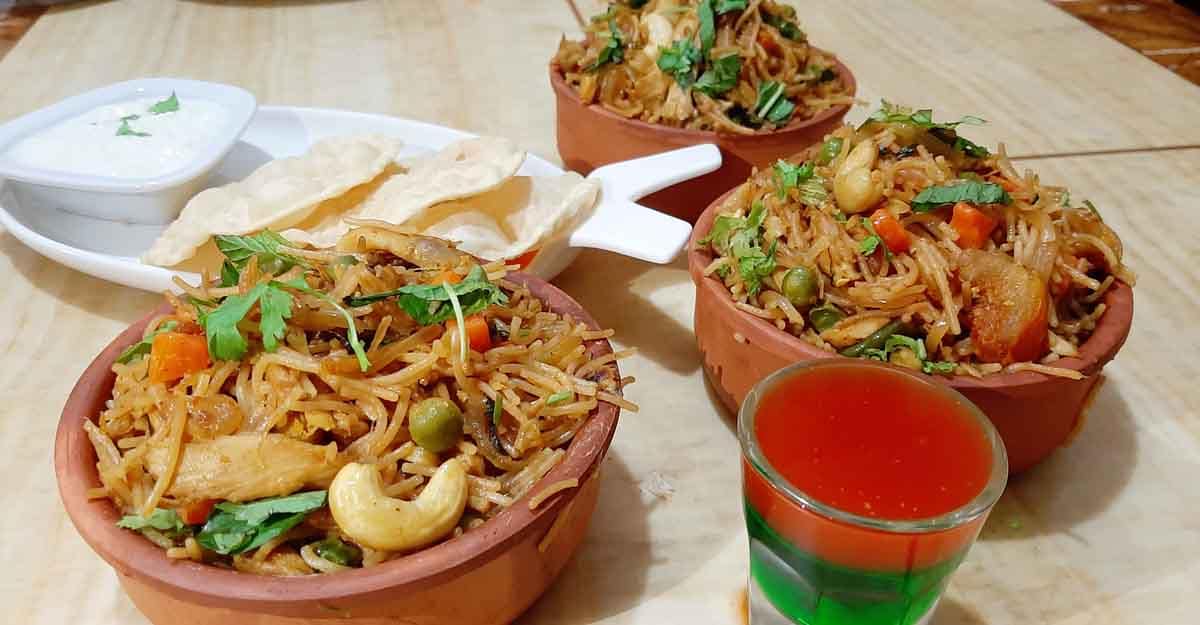 Ganga Sreekant, a contestant in the online cooking contest conducted by Manorama Online in association with Savorite, has sent in an interesting recipe of vermicelli chicken pulao. The winner of this contest would win a cash prize of Rs 40,000 while the second and third prizes would be Rs 25,000 and Rs 10,000 respectively. Besides, the contestants to enter their recipes first could win gift vouchers worth Rs 500 as well. You can send your recipes and the pictures of dishes cooked using vermicelli of any brand.

The recipes and pictures could be sent to the WhattsApp number +91-9744063210. Or email it to customersupport@mm.co.in.
Check out the recipe of vermicelli chicken pulao by Ganga Sreekant.