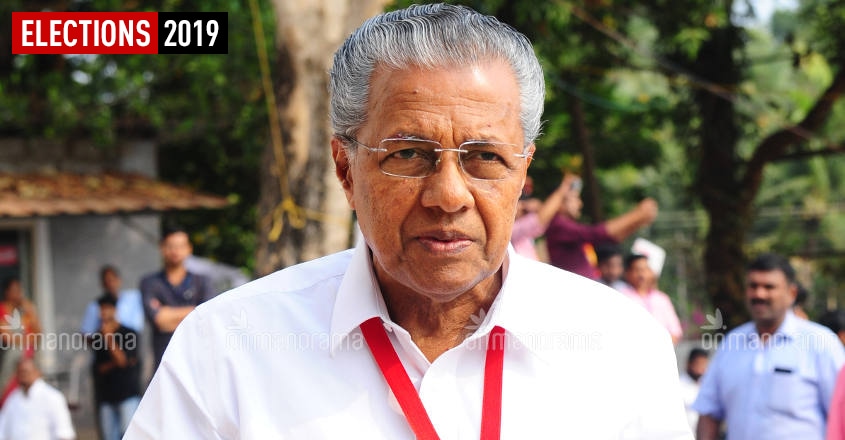 Thiruvananthapuram: The CPM state secretariat would introspect if the Pinarayi government's stand on Sabarimala women's entry had backfired, handing the Left Democratic Front (LDF) in Kerala its worst defeat in the Lok Sabha polls.
Accepting the poll drubbing, the CPM has publicly announced that it would take corrective measures.
The CPM, which had fully backed the Pinarayi government over the Sabarimala row, has for the first time registered a contrasting opinion.
The CPM secretariat noted that the Left was not able to hold on to people who traditionally voted for the LDF. "As per the preliminary analysis, the right-wing forces were able to misguide a set of devotees. The party will specifically look into the reasons that led to such a situation," the secretariat said in a statement.
Chief Minister Pinarayi Vijayan was also present in the meeting, which noted that the Left lost out on votes even in its stronghold areas.
The meet pointed out that sentiments of the devotees reflected in the poll results. But CM Pinarayi made no efforts to quell these opinions, sources said.
However, the CPM has not specifically used the term Sabarimala in the statement.
Though the meet also looked into the minority unification as one of the reasons that led to the massive defeat, that factor was also left out from the statement.
Even CPM state secretary Kodiyeri Balakrishnan had admitted the loss of minority votes after the results were out. However, the party did not want to further alienate the minorities by reiterating it and therefore the minority factor was left out from the press statement, it was said.