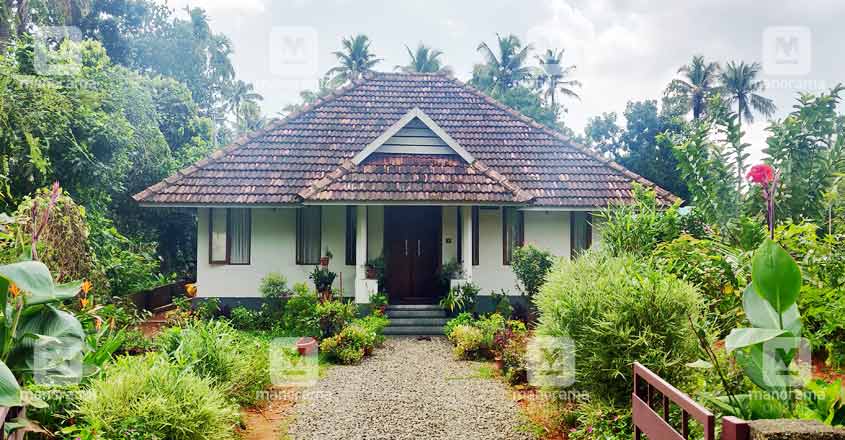 People often complain that the construction expenses, while building a house, exceeded the estimated budget. However, experts say that with proper planning and execution, a beautiful house could be constructed without burning a hole in your pocket. By reducing the expenses, it doesn't mean that you have to give up on the facilities that you wish to have in your dream abode. Instead, it just means to arrange all the required facilities, well within the estimated budget. Here are 10 tips to keep a tab on construction costs.
» Install false ceiling only if it is absolutely necessary. It is usually done to cover the areas where the beams ruin the beauty of the ceiling, to soundproof the interiors, to reduce the heat inside the house and also to install beautiful lighting. There is no need to build false ceilings everywhere in the house.
» More than building a vast and spacious kitchen, focus must be given in keeping the kitchen clean and well organized. In some houses, the kitchen area would comprise of a show kitchen, a working kitchen, work area and a store room. There is no need for such elaborate kitchen spaces. Arranging everything well within the reach would help save considerable amount of time. Show kitchen is a luxury that could be avoided. A kitchen with enough storage spaces and an adjacent work area would make cooking easier and fuss free.
» Paving tiles in the front yard has now become a status symbol for many. However, these tiles, which are paved to prevent rogue growth, may prevent the rain water from seeping into the earth. Besides, these are expensive as well.
» Keralites' obsession with teak wood would only make the budget soar. There is a misconception that doors made using teak wood are extra strong and safe. Some might even install teak doors in a contemporary style house and apply paint to make these doors match with the general colour theme. There is no point in installing an expensive teak wood door and then painting it a different colour.
» It is better to construct just one or two bedrooms and then building a few multipurpose rooms. There is no point in spending lakhs of rupees to build a luxurious guest room for the guests who may not even stay over quite often.
» Try to limit the use of glass, especially if they are installed not based on the direction of the sun shine. Blindly following the trends may only increase the temperature inside the house.
» There is no need to build sunshades around the house. It could be built only above the windows, that too, using less expensive materials like iron frames and roofing sheets. These are attractive and do not cost as much as the sunshades built using bricks and cement.
» It is better to choose lighter shades of hues for painting. You could highlight a few walls using bright colors. Besides, you could add a hint of color by aesthetically designing the furnishings. Buying paints of multiple colors would only increase the expenses.
» Reduce the number of interior walls to make the spaces vast. A movable shelf could be placed as a partition between the kitchen and the work area. Similarly, there shouldn't be extensive partitions betweens formal and family living spaces and the dining area. Television panels or semi partition walls would be enough to separate the spaces. Besides saving the money, it makes the interiors spacious as well.
» Machinery like mortar could be used while plastering with concrete. Besides helping lower the labor charges, it could save the cement up to 10%. These are durable and the works can be finished in a limited time.