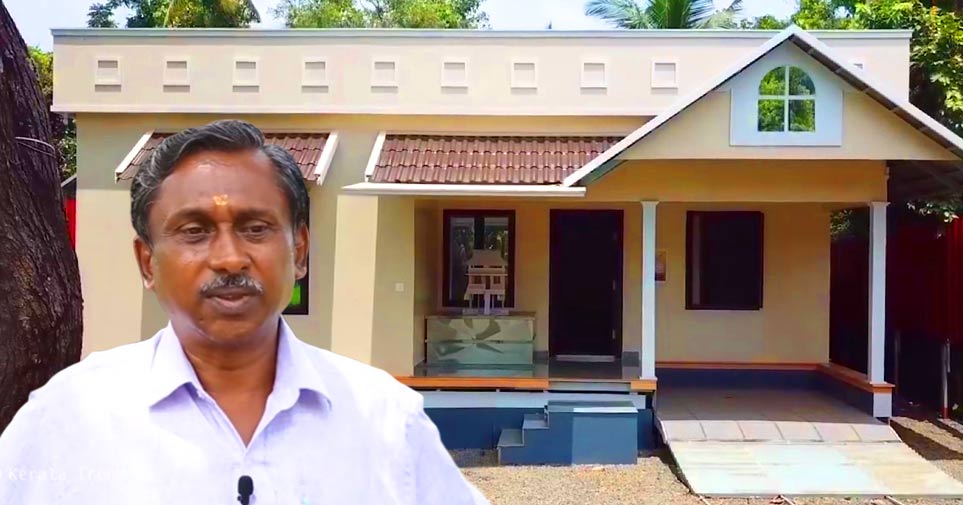 Kerala was battered by the torrential rains and floods, consecutively for two years, sending people into a state of panic and alert. Many, who built their dream homes, spending hefty sums, helplessly watched their houses being severely damaged. Now, Keralites, anticipating such extreme weather conditions in the coming years too, have become open to innovative and unique construction methods which can effectively withstand floods, landslides and other natural calamities. One such method, invented by Gopalakrishnan Achari, a native of Vazhappally, has now become a rage on social media, earning him praise from all quarters.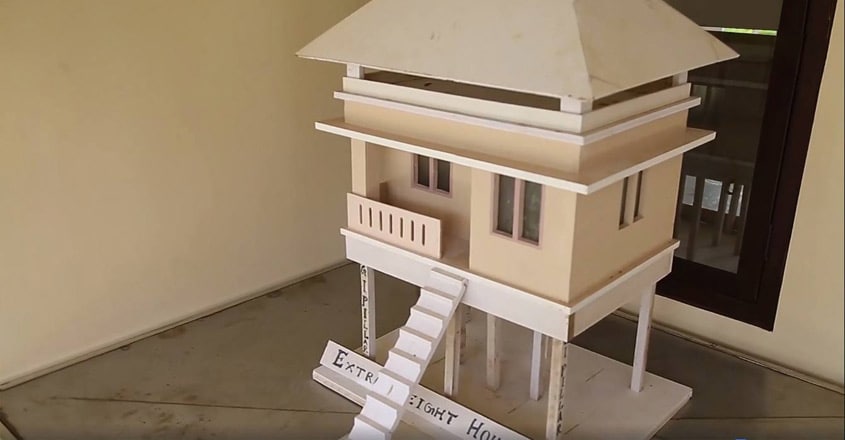 Gopalakrishnan's design allows the house to float atop the flood waters when the water level rises. His 1600 sq ft house, which he claims to be built based on this technology, was constructed by Gopalakrishnan himself. When he decided to build this house, five years ago, his aim wasn't just to withstand the floods. He wanted to construct a house based on the tenets of the Gadgil report, without actually causing any harm to the environment. He decided to build the structure without using stones, bricks or cement. However, when the floods hit the state, he began thinking about a unique construction method which could effectively withstand floods.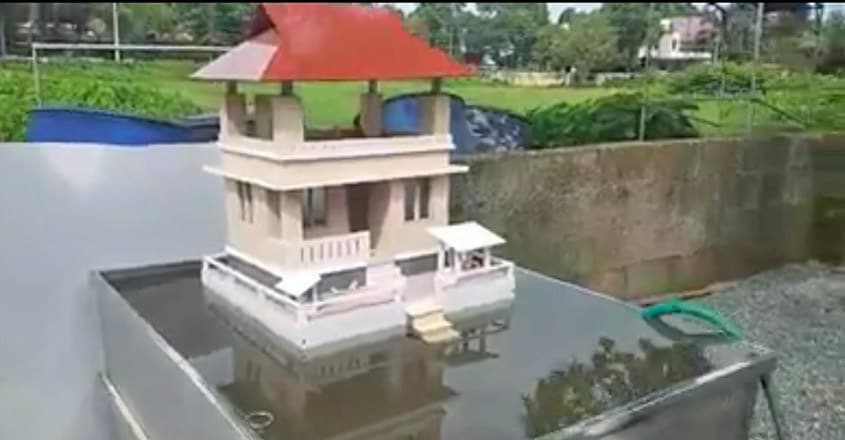 One of the most amazing features of this house is that, it would rise upwards to several feet when the water level rises. The air tanks installed in the foundation is what helps the house rise. It operates with the pressure of the gushing water. Even though the house weighs around 6 tons, it doesn't hinder the air tank from raising the house. Gopalakrishnan says that the cost of construction of this house is about 30% less than the regular cement plastered houses. He adds that the construction of his house was completed on a modest budget of Rs 15 lakh.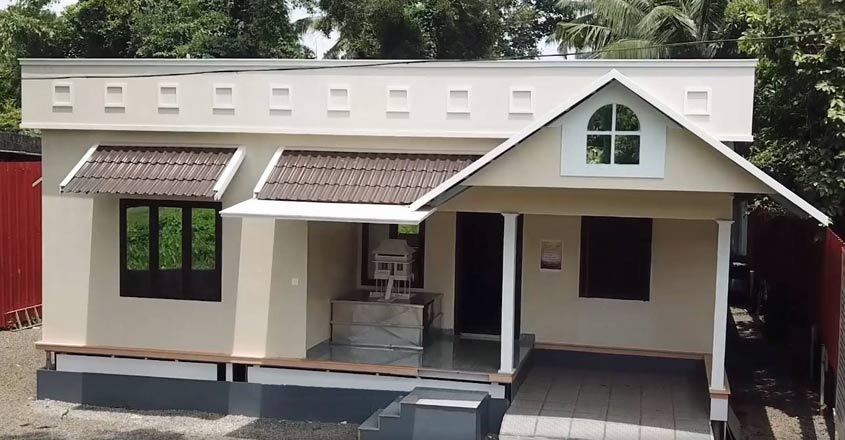 This house has been built using materials that are durable and sturdy. Gopalakrishan has already applied for patent of this unique floating house. Using the same materials, he has also built houses that can withstand earth quakes and the violent waves of the sea that lashes onto the coast.
Gopalakrishnan's floating house is at Vazhappally in Chanaganessy. This house has all the required facilities including three bedrooms. Space is left in the terrace to build an upper storey in the future. A modern kitchen and attached bathrooms too are arranged in this beautiful house. Gopalakrishnan has also built a small model of the house in front his actual house to explain the technology to those who enquire about it.