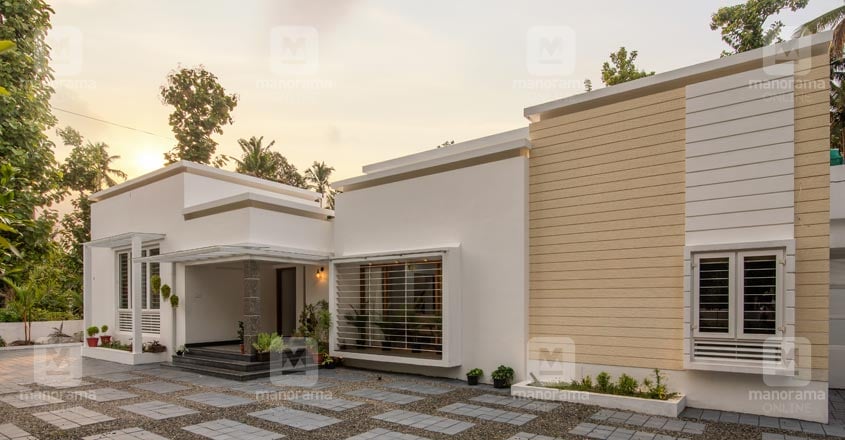 George had decided to demolish his 85 year old ancestral house in Kothamanagalam as time had begun taking a massive toll on the structure. There were space constraints and the interiors were congested, which didn't let in enough light and air. It was, however, the architect who dissuaded George from demolishing the entire structure.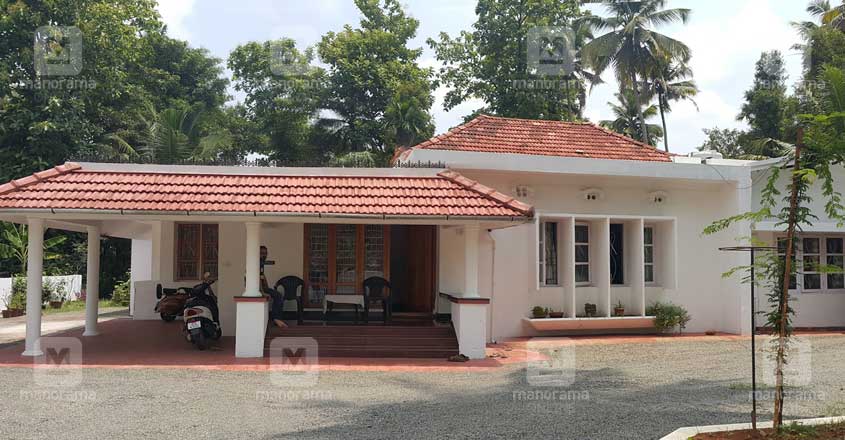 He, instead, suggested renovating it to suit the modern needs, with added facilities and stylish features. The unnecessary walls in the interiors were pulled down to make the spaces more open and spacious. A few rooms were newly added and some were given a modern makeover. Now, the decades old structure is a chic, modern abode sprawled in a 4000 sq ft area.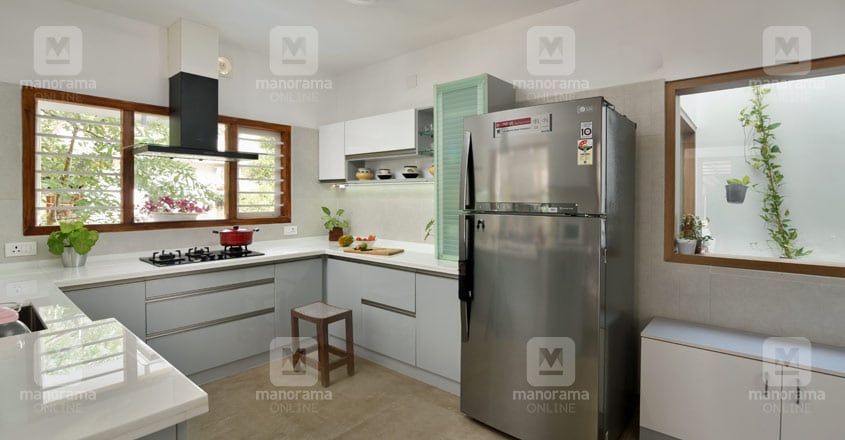 Guests, visiting the family after a long time, often get confused seeing this amazingly beautiful house in place of George's old fashioned single storied house. They are wowed by the unbelievable makeover of this house and congratulate the family a lot for it.
Changes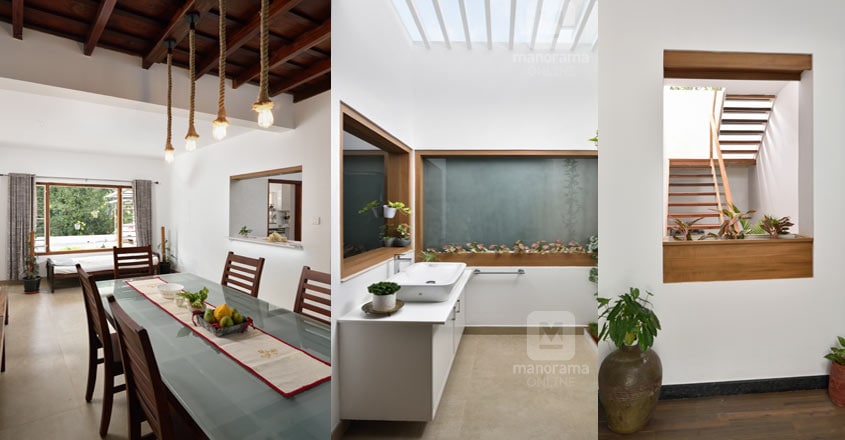 The old sloped roof got changed to a flat one designed in double height. This solved the family's complaint that their house wasn't high enough. The exteriors got modified by replacing the projected sunshades with box-shaped groves. The bedrooms are upgraded with attached bathrooms and wardrobes as well.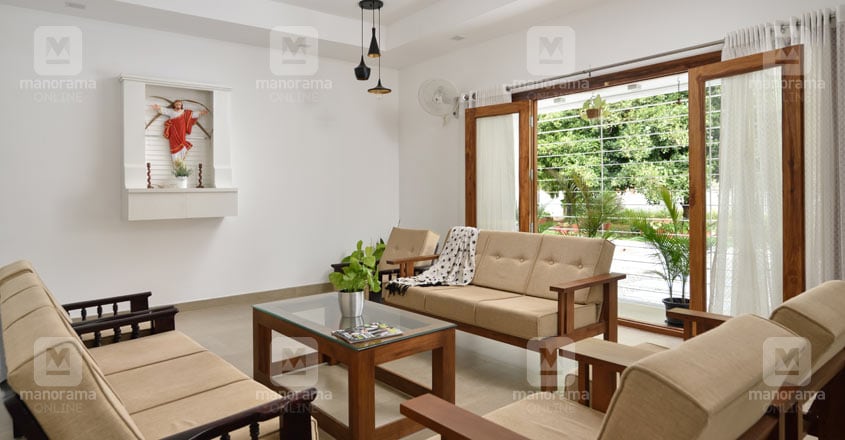 The old kitchen became the dining area. Meanwhile, a modular kitchen with all the facilities has been built. The store room got transformed into a courtyard. The upper attic which is commonly seen in old structures got a major facelift as a bedroom with home theatre facilities.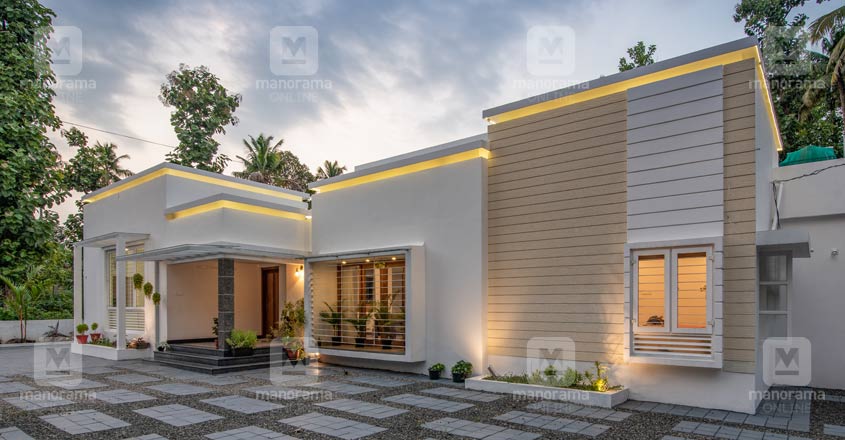 The renovated house has a sit-out, formal and family living areas, dining space, courtyard, five bedrooms, and kitchen with an adjacent work area. The interiors have been modified by retaining the old wooden attic. The interiors don the serene charm of the white hue. The newly added huge windows and the courtyard ensure excellent cross-ventilation, making the interiors look and feel pleasant.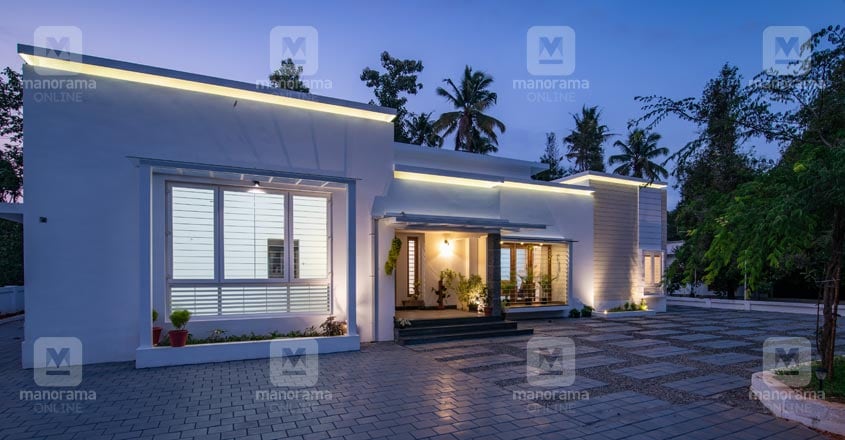 The beautiful lamps on the exteriors play a major role in highlighting the beautiful features of the house at night. These lights make sure that the house shines during the night as much as it is appealing in the day time.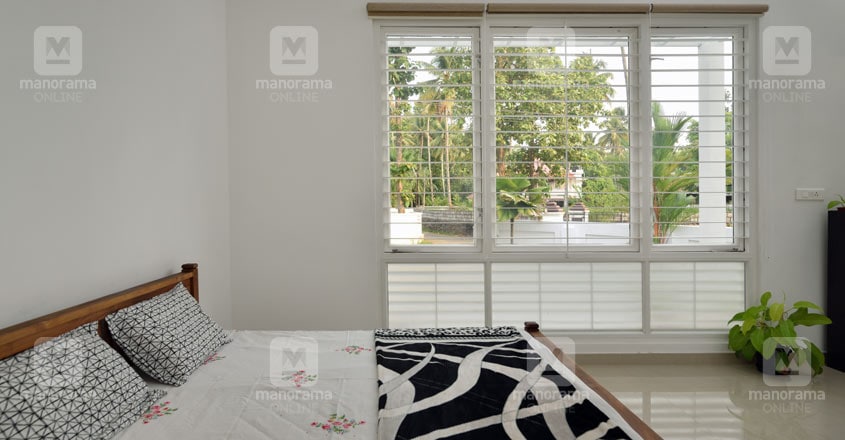 This house now looks stunning with all the modern features and facilities. Had it been entirely demolished and a brand new house built in its place, the budget would have exceeded at least Rs 80 lakhs. However, it has now been renovated for Rs 55 lakhs, saving considerable amount of money for the owner. Besides, demolishing the house would have caused lots of material wastage as well.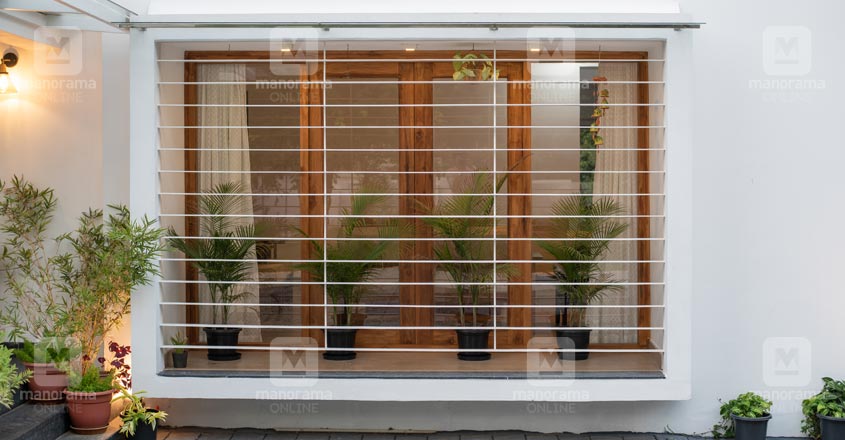 Project Facts
Location – Kothamangalam
Area – 4000 SFT
Plot – 15 cents
Owner – George
Architect – Rajwin Chandy, RC Architecture, Pala, Kottayam
Mob – 9744145461
Year of completion - 2018