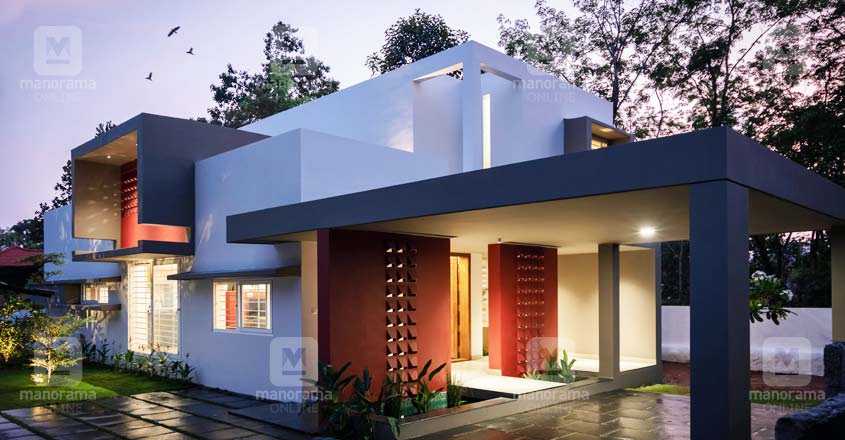 Jerin Zacharia built this spectacular house as a gift to his ageing parents. The structure stands on a 7 cents plot surrounded by lush foliage in Thiruvalla. Interestingly, the stylish design blends perfectly with the beautiful natural settings. As Jerin's parents stay in this house, it is designed with simple features to make maintenance easier. The interior spaces designed in the open theme are interconnected. The house, arranged in 2300 sq ft area has a car porch, sit-out, living and dining spaces, kitchen, courtyard and three bedrooms.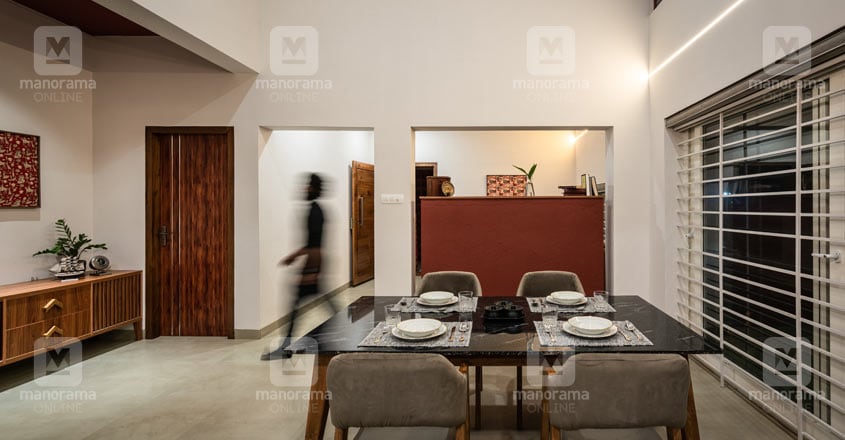 A small fish pond and an eye-catching jali screen separate the car porch and the sit-out.
The living and the dining areas and the kitchen are designed as part of a spacious hall instead of separating these areas with walls. The huge windows that open to the beautiful garden beckon cool breeze and pleasant sunshine into the house. Moreover, these windows and openings ensure excellent cross ventilation as well. The airy interiors thus become comfortable spaces for Jerin's aged parents.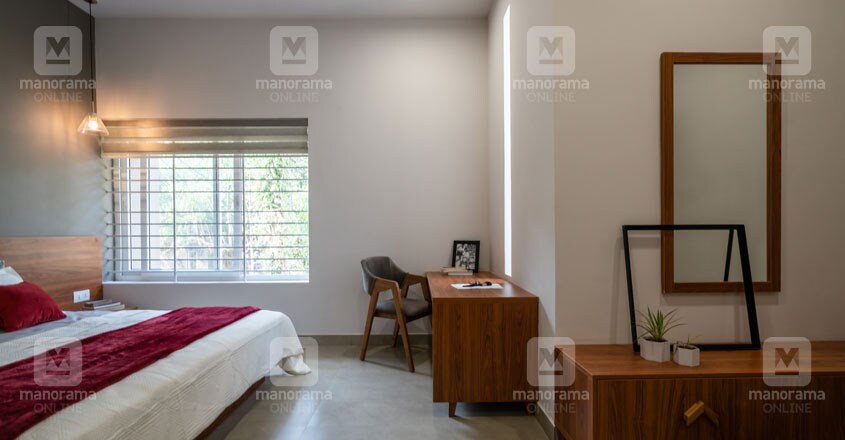 The interiors are designed in a simple theme, without any design gimmicks, as it would be easier for the old couple to maintain them.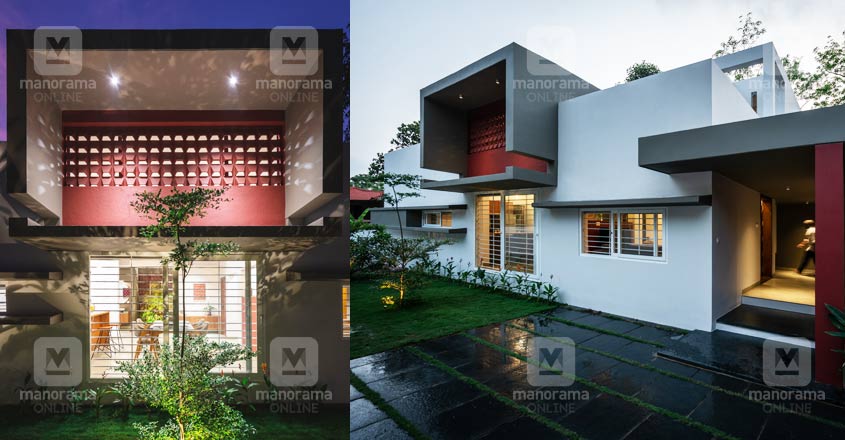 The courtyard beside the dining area is the highlight of the interiors. This courtyard is in fact a miniature of the lush lawns outside. The fresh indoor plants add a hint of greenery to the interiors. The bedrooms are simple, cosy and exceedingly private. The bath-attached bedrooms have in – built wardrobes for storage.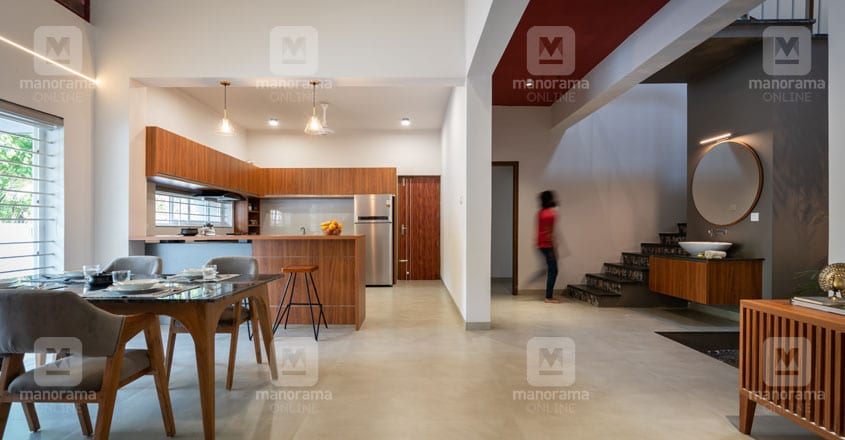 The kitchen too is furnished in minimal style. The cabinets are arranged within the hand distance to make chores easier. An adjacent work area completes the kitchen.
The construction of this beautiful house, including the structure and furnishing, was completed on a budget of Rs 55 lakh.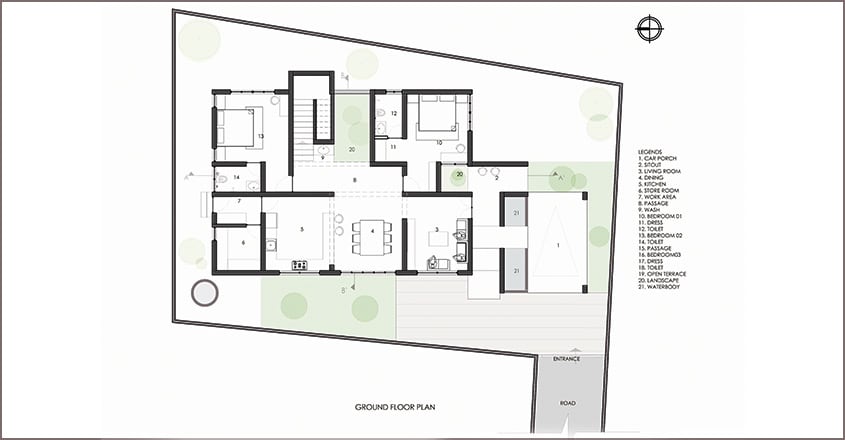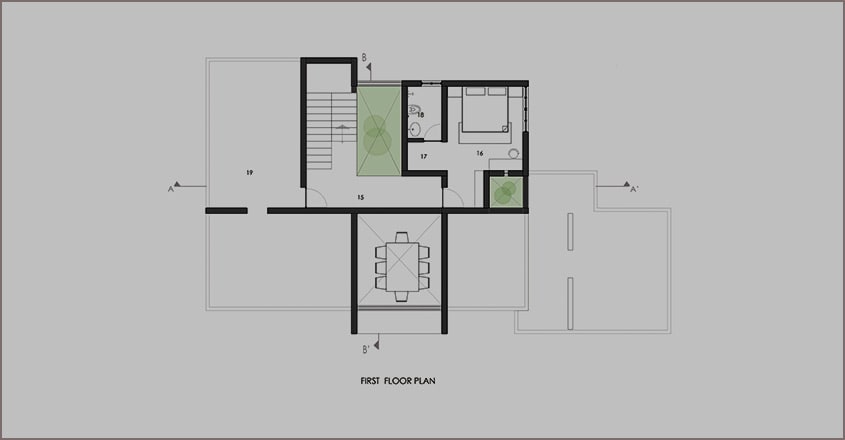 Project Facts
Location – Thiruvalla, Kerala
Plot – 7 cents
Area – 2300 SFT
Owner – Jerin Zacharia
Design team – Manuraj CR, Albert Jose, Amal Suresh
I2a Architects Studio, Thrissur, Kerala
Mob – 9746423078
Project completed in March 2020
Picture courtesy – Turtlehearts Photography