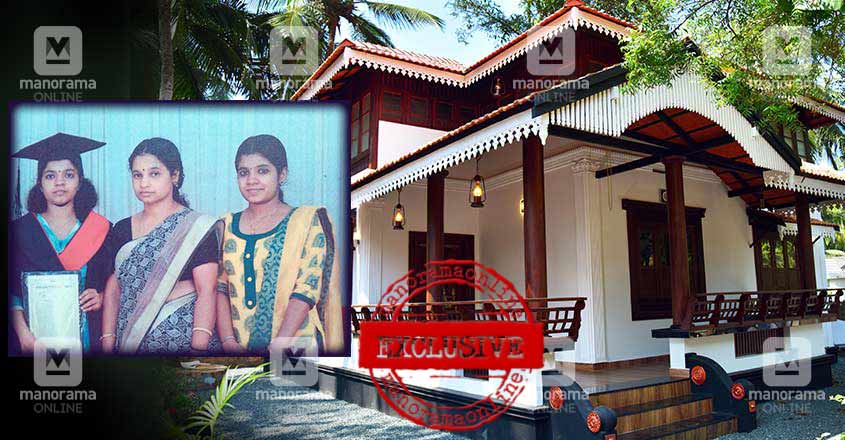 The world recently celebrated the International Mother's Day. However, the trend has been to create some banter on social media and then forget about it. But this is the story of Krishnendu and Krishnapriya, two daughters who honoured the immense love and hardships of their mother by presenting her the most spectacular gift she could ever have from them.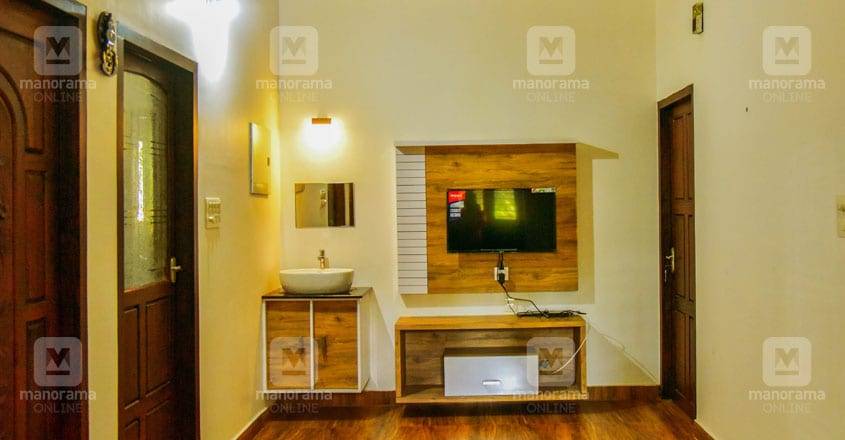 The two sisters had to endure a difficult childhood after their father left them in the lurch. Their mother Radhika had since then dedicated her whole life to raise the two girls. Their ancestral home where they were staying was attached by the bank after defaulting on a loan. Radhika and the girls then moved to her mother's house in Koyilandi in Kozhikode. The quaint house was old and had limited facilities.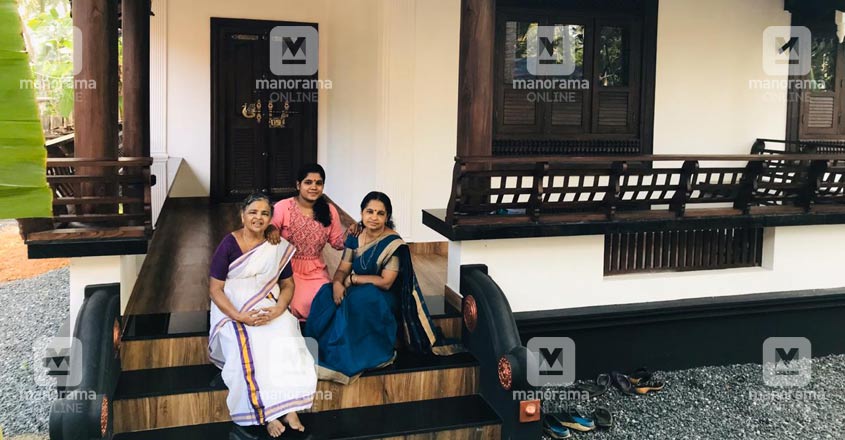 Krishnendu and Krishnapriya were determined to live with pride in front of those who had nothing but just sympathy for them. They studied well and earned jobs that paid them decent salaries. Krishnendu got a government job with the PWD in Thirur and Krishnapriya became an Ayurvedic doctor and is now based in Oman.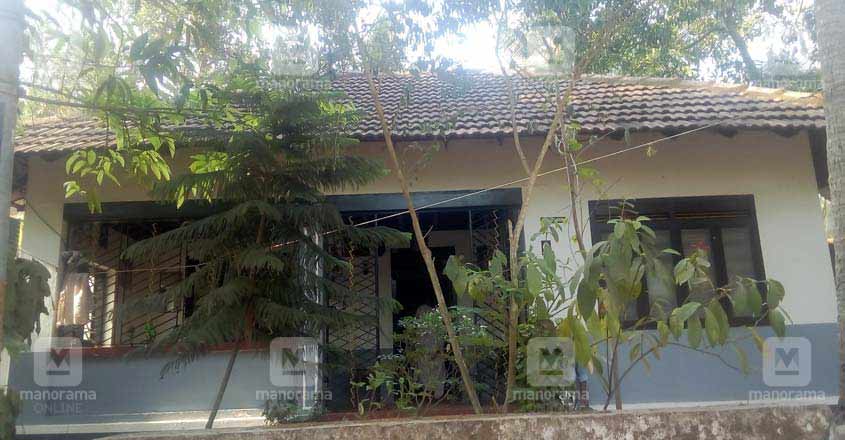 The duo had always nursed the pain of losing the house where they had spent most of their childhood days. So, they decided to renovate their grandmother's house using the little savings they had. They were impressed by the stylish design of a house that they saw in Manorama Online. They contacted designer Shafique who then helped in giving the old house a stylish makeover.
The rafters were all decayed and had to be changed. The old mud tiled roof was replaced with sturdy concrete roofing. A truss work was installed and is paved with roofing tiles to reflect the elegance of traditional architectural style. The interiors of the old house had congested spaces. Unwanted walls were torn down to rearrange the interiors into open and airy spaces. The dilapidated flooring got replaced with stylish wooden tiles.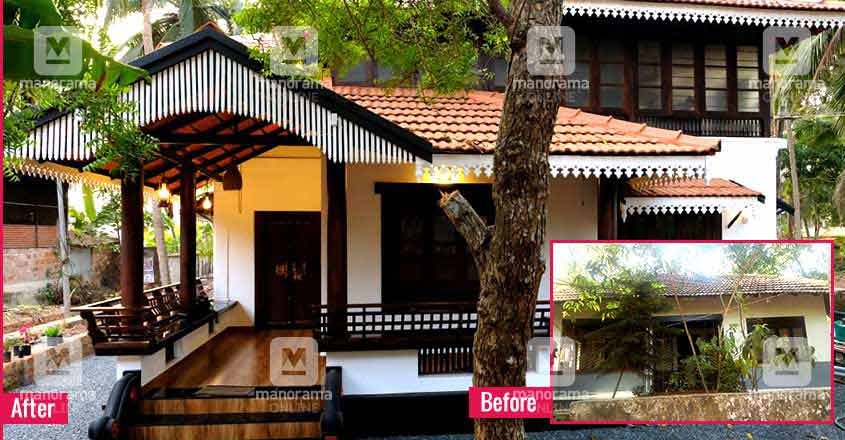 A brand new sit-out, in the traditional style, has been built using ferro cement. The wooden finish painting adds oodles of elegance to this space. New panes in ferro cement are used to enlarge the old tiny windows. This brings lots of fresh air and sun shine into the house. Spot lights made using the traditional earthen chatty is the highlight of the decor in the interiors.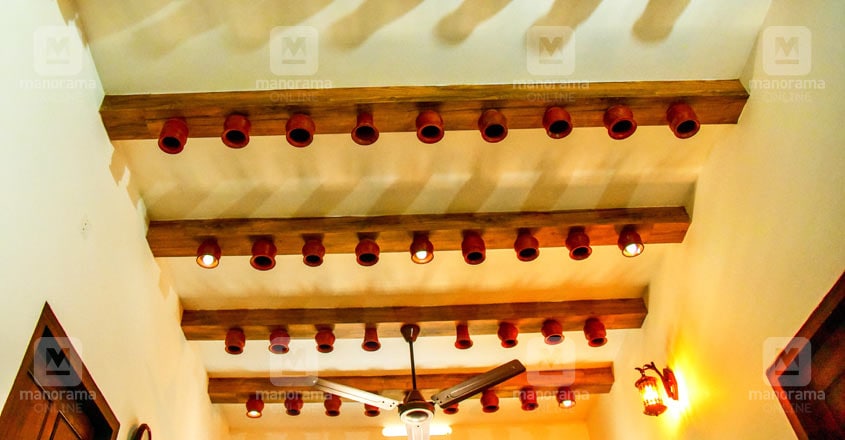 Krishnendu is an artist who has a flair for dance and music as well. The upper storey has been designed as a spacious hall where she could run a dance school in the future. The house was renovated with modern facilities and beautiful designs for a very reasonable budget of Rs 16 lakh. Now, their friends and relatives are busy appreciating the sisters for their determination, hard work and the brilliance by which which they expressed their gratitude and love for their mother.
Project Facts
Location – Koyilandi, Kozhikode
Plot – 8 cents
Area – 1100 SFT
Owners – Krishnendu, Krishnepriya and Radhika
Designer – Shafique MK
Cob Archstudio
Mob – 9745220422
Budget – Rs 16 lakhs