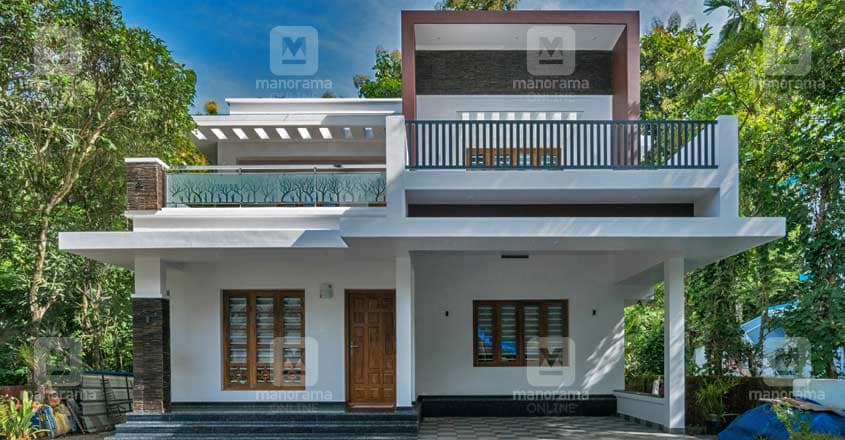 Babu, a native of Vappalasery in Ernakulam, had decided to renovate his house that was 30 years old as the structure began showing signs of decay. However, this house was demolished and a new house was built in the same spot when the designer explained the practical difficulties of renovation. Bricks and tiles from the old house have been reused in the new structure as well. Meanwhile, the position of the new house was determined by retaining the old well that stood in the plot.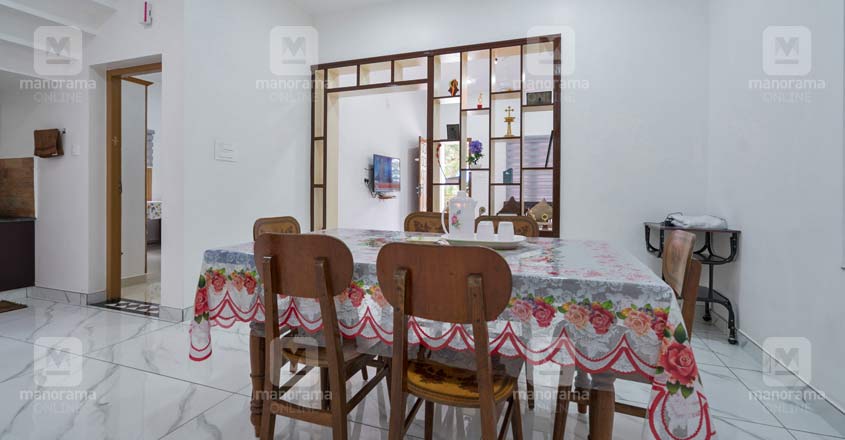 The elevation of the brand new house exudes the elegant charm of the box style. The interiors are decorated minimally without any over the top designs or features. Glass openings are installed on the sloped roof and the side walls to fill the interiors with natural sun shine.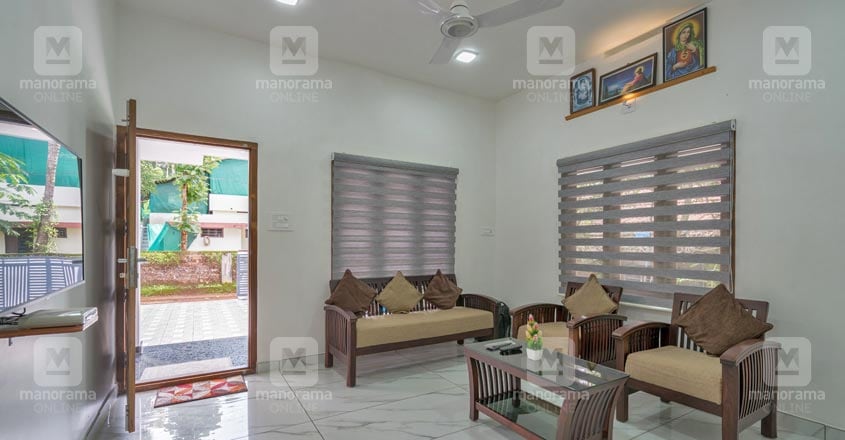 The house, designed in 1931 sq ft, has a sit-out, formal and family living areas, dining space, three bedrooms, and kitchen with work area, upper living area and a utility space.
The serene charm of the white hue grants a mesmerizing look to the open interiors. The entrance door opens to the spacious formal living area. A semi partition is what separates the living and the dining areas. A showcase too has been arranged as part of this partition where interesting artefacts are exhibited.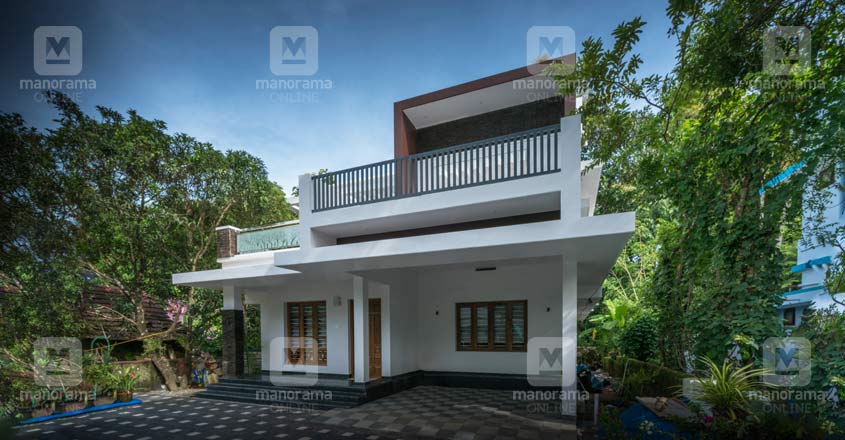 Vitrified tiles are paved on the floor. The elegance of teak wood could be seen in the timber furnishings in the house. The interiors are smartly designed to make it space efficient and comfortable. The wash area and storage spaces are arranged beneath the stairway to save space. Meanwhile, the hand railings of stairway are made in stainless steel. Granites are paved on the steps here.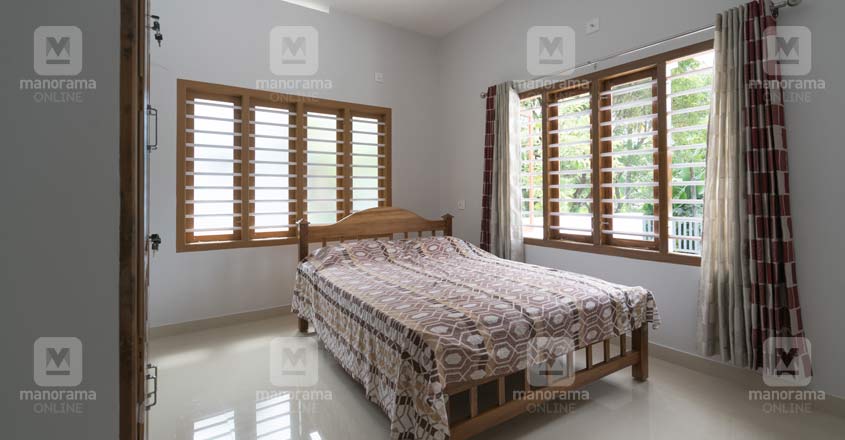 The bath attached bedrooms have wardrobe facilities for storage. Huge windows here allow excellent cross ventilation as well.
The spacious kitchen has cabinets built using teak wood. The counter top has been paved with black granite.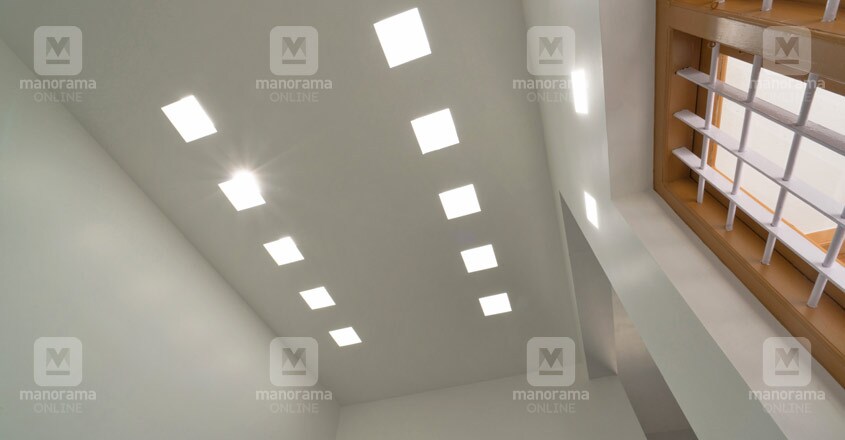 The construction of this beautiful house, including the structure and furnishing, was completed on a budget of Rs 40 lakh. The family is elated that they could build their dream dwelling that highlights the charm of minimalism and open spaces on a reasonable budget.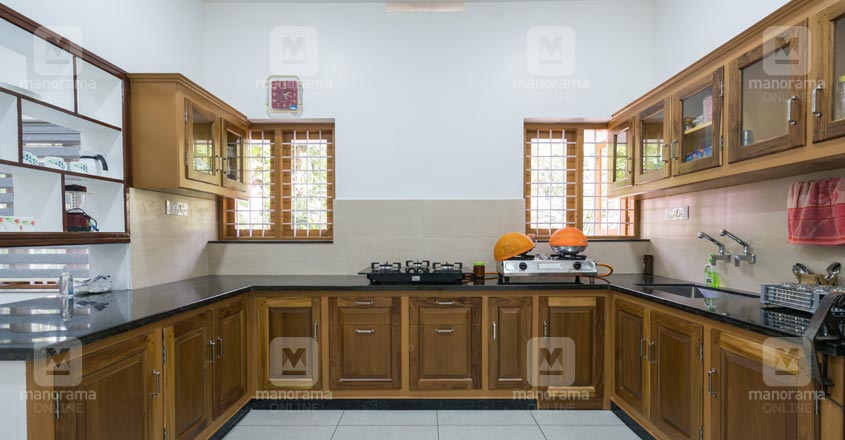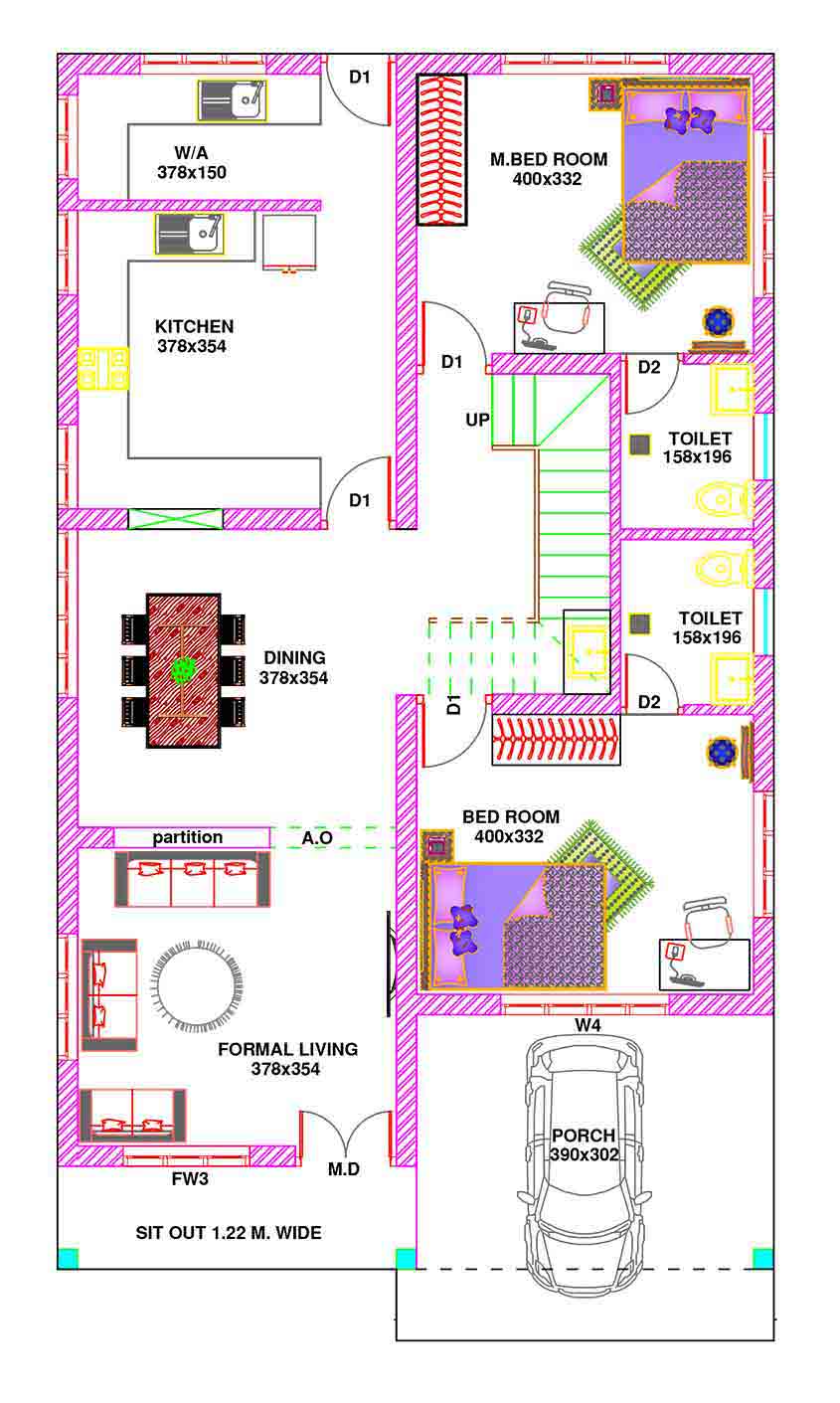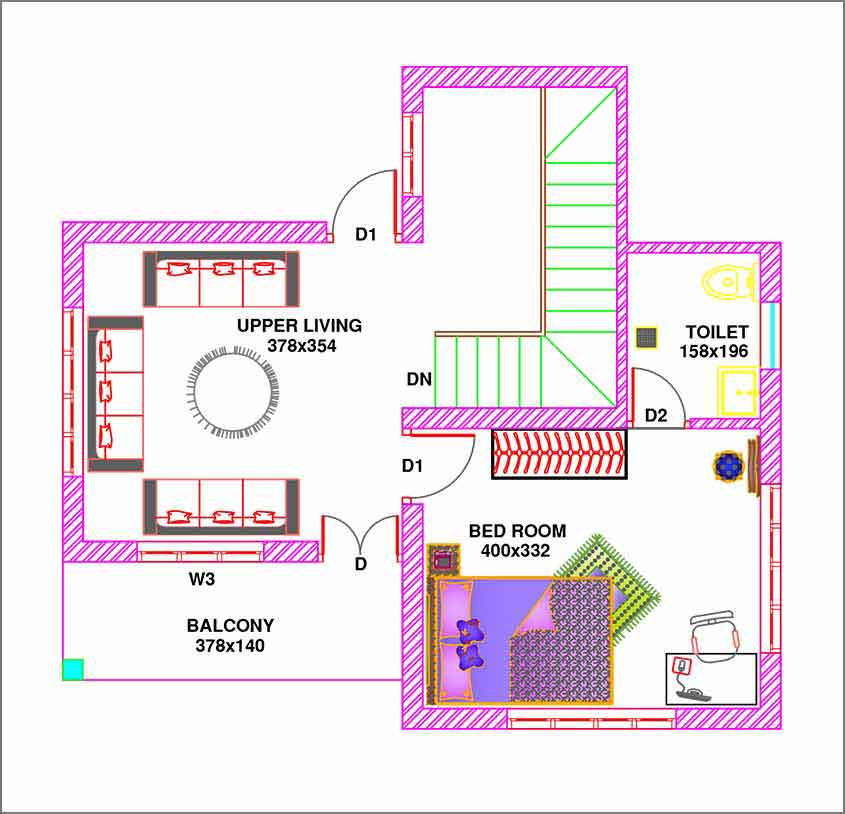 Project Facts
Location – Vappalassery, Ernakulam
Plot – 10 cents
Area – 1931 SFT
Owner – Babu Areeckal
Design – Anoop KG
CAD Artech, Angamaly
Mob – 903797660
Completion year - 2020