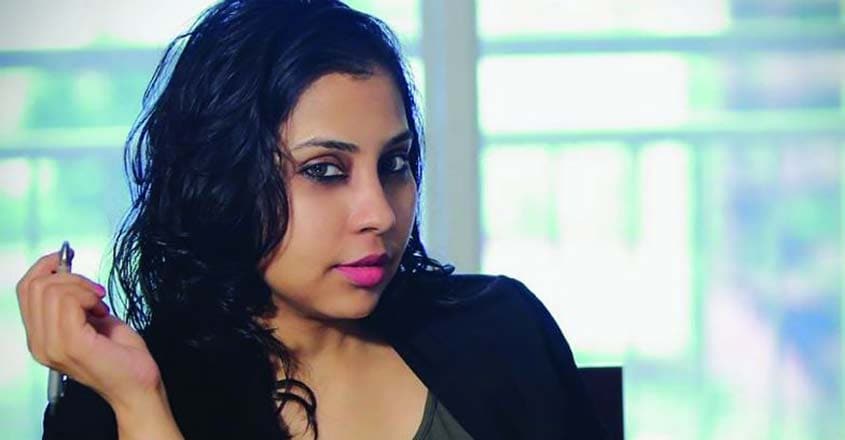 Kochi: A Kerala-based startup rubbed shoulders with technology and media giants such as Apple IBM, Google VR, Cisco and Dreamworks Animation when California's Advanced Imaging Technology announced its annual Technology Innovation Award for the year. Race 3D became the first Asian company to be honoured at the coveted Silicon Valley award.
Race 3D is the brainchild of Anubha Sinha, the 26-year-old Mumbaikar who chose Kerala to set up her imaging startup. The five-year-old auto-stereoscopic company has launched a path-breaking product – a screen guard named Wow 3D - that converts 2D to 3D.
Wow 3D lets a mobile phone screen turn into a 3D screen without the user having to wear any special goggles. Sinha's company also associates with 3D movies, including Rajnikanth-starrer 2.0. Wow 3D was officially launched at the audio launch of 2.0 by Lyca Productions.
The company was behind the 3D technology of 'Pulimurugan'.
Destination Kerala
When Sinha headed for Kerala to set up her venture, she surprised most entrepreneurs in the state. Cities such as Bengaluru were seen as the mecca of digital entrepreneurs. Sinha disagrees. Kerala is an ideal location for a startup, she said.
Though bigger Indian cities can ensure efficient connectivity, the situation is not the same once you leave the city limits. In Kerala, high-speed internet and basic infrastructure are standard across the state. The state is also endowed with a young workforce with top talent and a willingness to work.
Sinha said that she was happy to receive tremendous support from the state government. Her firm has also carried out several projects for the government.
Sinha's company has two offices in the United States. She said that she had been advised to shift base to Silicon Valley to let her products shed the 'Made in India' tag. Sinha, however, foresees a future when Indian products make a name for themselves in the tech market. She has no plans to leave Kerala, she said.
The 13-year-old entrepreneur
Sinha became a programmer when she was just 13 years old. She taught herself programming and coding. She started out by preparing 3D prints. She was interested in imaging technology.
Her family was concerned about her career but they were convinced when they saw her 3D prints turning into huge billboards adorning the cityscape. Her works paid handsomely.
Race 3D counts as its customers Pepsico, Unilever, Reliance Digital, Yash Raj Films, Vodafone, GSK and Airtel.
The highlight of the company's work is Wow 3D, a screen guard that lets the user view videos on phone in 3D. The screen guard is priced at Rs 1,999. Pre-booking has started online.
Once you attach the screen guard, you will get a QR code to install a related app.
The product comes with a privacy screen protection. Once you install the screen guard, the phone's camera also turns 3D. The phone will guide you through the process of availing of 3D images.
The service is now offered in Apple phones. An Android version is expected to be released in February.