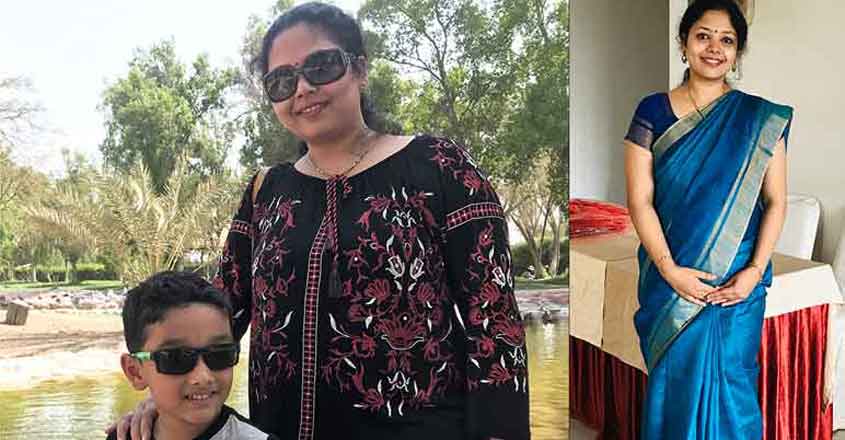 Dr Veena, a junior resident at Government Dental College in Kottayam, has done something which was first close to impossible for her. The young woman has amazingly shed over 11 kg in two months and belly fat by 16 cm.
For her, this transformation is a sweet revenge to those who body-shamed her by calling 'fatso'. She reduced her body weight and gave a fitting reply to those who tried to pull her self-confidence down. The same people now approach her for motivation and to know the secret behind her transformation! In a candid chat Dr Veena shared her weight-loss journey to Onmanorama.
Since Veena was overweight since childhood she thought that it was impossible for her to shed weight. "I prepared myself to live with it. I tried many methods to reduce my weight and ended up stopping it in the midway", said Veena.
It was in 2017, after doing a routine check-up, Veena realised that she was moving in the wrong direction. The decision to join Habib's weight loss group occurred coincidently. Veena was just another person who followed him on social media with an intent to shed some weight, " I thought to give it a try by following the tips given in the group. But the changes that happened in me after joining the group was a surprise to me and my family", Veena said with excitement. Her husband Renjith and son Niranjan were a support system throughout her journey.
The thought that she could never reduce her weight changed gradually when her body started following her mind. The members in the group worked for the same mission and this instilled confidence in her.
Habib and Dr Shimna was readily available to answer any queries at any point of time. The motivation given by the group members were her biggest inspiration.
Veena was 79 kilos when she joined the group in October 2018. By meticulously following the instructions from the group regarding diet and exercises her weight reduced to 68 kilos and the belly fat by 16 cm within December. "Weight loss reflected positively in my health check up too. The back pain that I had is no more now. My menstruation was irregular before due to PCOD. Now that is also rectified. I feel more energetic now and I have started eating properly", she said.
Moreover, Veena's self esteem and confidence level has also enhanced like never before. A day without exercise or over eating is now a matter of guilt for her. "The happiness I get when people say that I have slimmed down is something different indeed. I was subjected to body-shaming right from childhood. The same people mocked me by asking 'how long will you diet ?', when I started dieting. Now they ask me the secret behind my change. I can't be happier than this," she added.
Veena did what many people consider as a Herculean task not through any magic diet or sweating in the gym. Her target is still not achieved. She has planned to continue this as a lifestyle and she doesn't want to go back to my past at any cost.