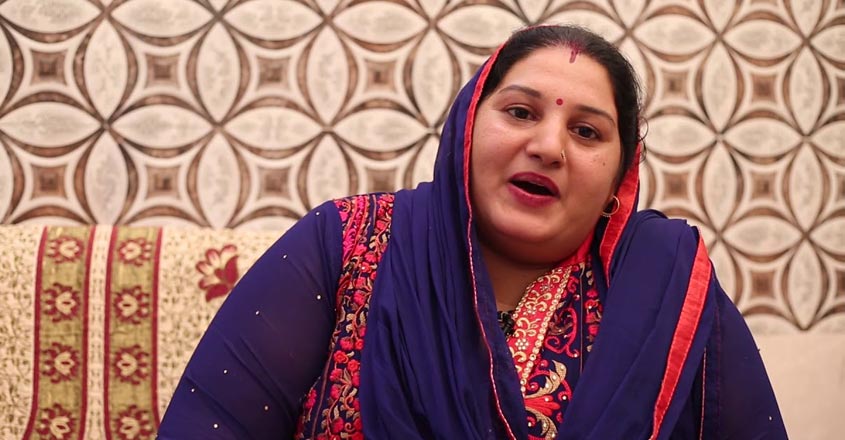 What is the link between e-commerce and woman empowerment? Ritu Kaushik, a housewife from Haryana would be a befitting answer. Ritu had no intention to confine herself within the four walls of her home despite her early marriage and motherhood. On her journey from the kitchen to the field, she took the company of e-commerce and online sales. Today Ritu is one of the top sellers in Flipkart earning as much as 8 lakh per month.

Ritu, from a small village near Sonepat in Haryana did not suddenly become an e-commerce entrepreneur one fine morning. She first completed her studies which she was earlier forced to discontinue. She completed the graduation in 2016 with the full support of her husband, a government employee. From very early on, Ritu had a passion for making handbags. When Ritu noticed many of her neighbours buying things online, she started thinking why she cannot sell her handbags online.
That was how at 31, Ritu's Ritupal 'Collections' was born. There were many people to discourage her. Many asked what her need was to work and earn. Many said women cannot do such things. But Ritu went ahead with her plans boldly. Flipkart provided the guidelines for developing online sale. Though Flipkart was ready to give loan, Ritu, wanting to be self-reliant, declined and used her own savings to start the venture.
With the assistance of her husband, she learned her way with the computers. When children were away at the school, she practised the operations. Within one year of starting the online sale, she started earning about 1 lakh per month.
Today Ritu is earning 7 to 8 lakh per month selling her handbags online. She is selling handbags with prices ranging from Rs 200 to Rs 1500. Majority of her customers are from south India.
Ritu is targeting to increase her monthly sales to 20 lakh by seeking clientele from India's east and west regions.