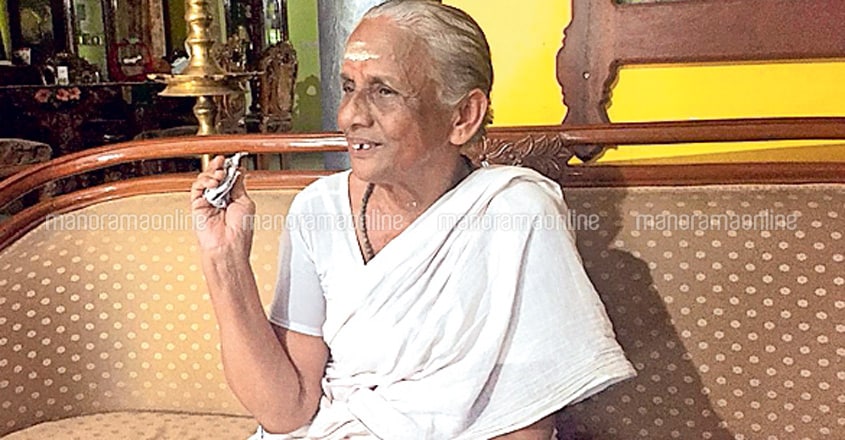 Seventy-nine-year-old Madhavikuttiyamma who has been a regular at the 'Saptaham' (a seven day recital of the Bhagavat Gita) festivals in all the major temples including the Amabalapuzha Sreekrishna temple has completed 300 stages in a career spanning 27 years. It was from the Malayalam month of Chingam, in 1992 that the saptaham week began to be observed at the Ambalapuzha Sreekrishna temple.

Madhavikuttyamma became part of the festival for the first time in 1994. For the last 6 years, Madhavikuttiyamma has been heading the recital sessions at the temple during the Malayalam month of Kumbam. She was honoured with the position of 'acharya' (teacher) at the mega recital session conducted by the Sreekrishna development trust at the eastern sanctum sanctorum.
Madhavikuttiyamma is the wife of deceased Gopalakrishna Panicker, who was a noted nadaswaram (popular wind instrument in South India) artist. The septuagenarian often enjoys a special position close to the acharya at all the saptaham festivals. The Ambalapuzha Gopika Sangam has honoured her with the Gopika award for participating in the most number of recital sessions. Madhavikutttiyamma who enjoys perfect health has dedicated her life for Lord Sreekrishna and to narrate the tales from his life.