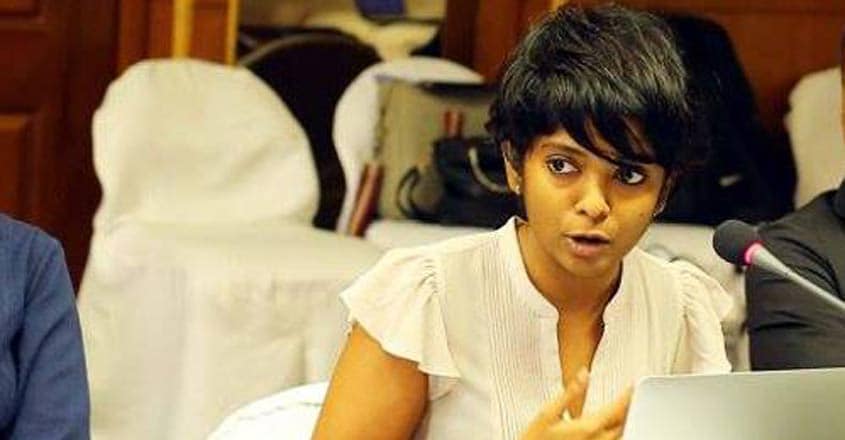 Kollam: Experts had come up with a study which states that the rate of environment pollution would be significantly reduced by emitting sulphur particles into the atmosphere. They claimed that this would lower the intensity of the sun light that falls on earth, thereby reducing global warming as well.
Not many know that it was a young Keralite woman who explained the ill effects of emitting sulphur particles into the atmosphere, to the group of experts, including scientists from the renowned Harvard University, who vouched for the experiment.
Anjali Viswamohanan, a native of Kollam, argued that the sulphur particles would adversely affect the rate of rainfall and hence the agriculture as well. She was one of the four special invitees for a special debate series, organized by Intelligence Squared, a non-profit organization based in the United States of America. The debate series was conducted with an aim to make the public ware about a number of issues that aren't often discussed or debated in the society.
The organization had invited Anjali, who was a research scholar in Delhi, as they were impressed by her incredible knowledge and skill in geo-engineering. Anjali is currently pursuing a master's degree in public policy at the prestigious University of Oxford.