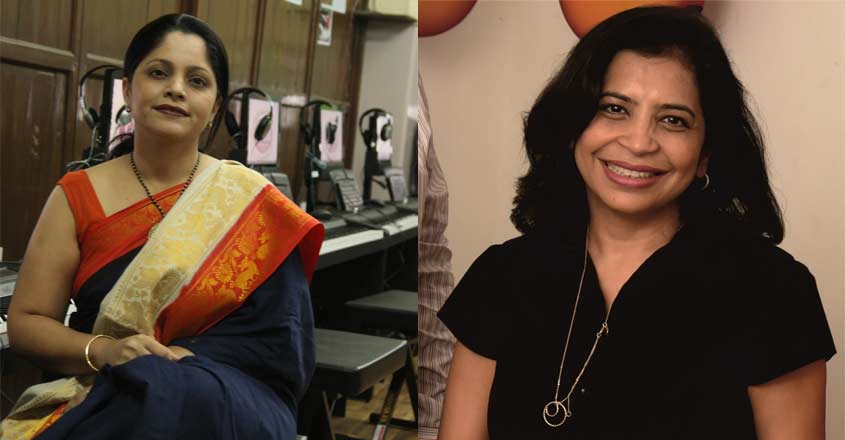 As the second decade of the 21st century ends, how do women entrepreneurs look back and how do they see the road ahead? How successful have they been in breaking societal shackles and in finding their own voice and identity?
"Over the past ten years, I've come to believe we need to take the time to find our own voice and identity before we can serve others. I think we can only make others happy when we're happy with who we are. Each of us has the power to shape our lives," TV producer, investor and writer Natasha Malpani Oswal said.
"As Indian women, we have been raised to hold sacrifice as the highest value. We've been taught to put everyone else in our lives - our parents, husband, children, in-laws, grandparents - ahead of ourselves. As a child, I was so focused on pleasing others that I forgot to ask myself what I want for myself. I studied immunology because my parents were doctors - before transitioning to being an investor.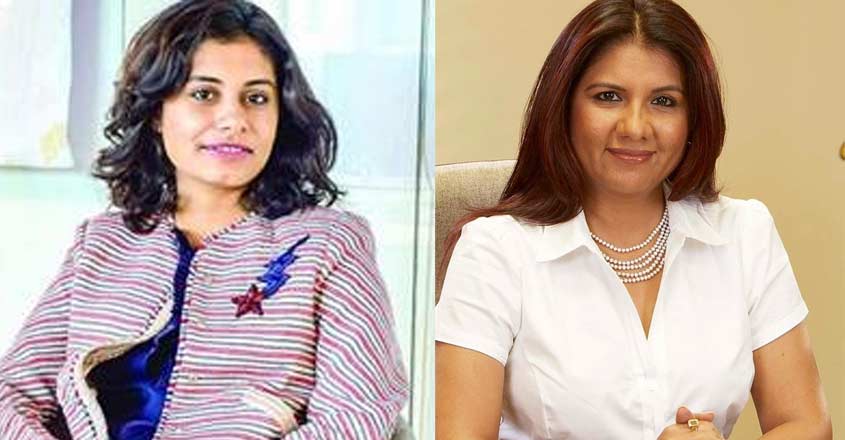 "It was only when I was doing my MBA at Stanford that I reflected on what I truly wanted to do: and realised storytelling has clearly been my passion all through my life. I'm now a producer and writer: and it feels so natural," added Oswal, who leads Boundless Media, a digital entertainment and content creation company.
Noting that women were "ironically evolutionarily programmed" to resist change, she added: "We're scared of the unknown. But I think we're more resilient than we think we are. We can't avoid transitions, but we can control how we deal with them. We can control our expectations, our mindsets and our thought patterns."
Is too much being made of women breaking through the glass barrier in India or does a lot more need to be done?
"Not at all! A lot more needs to be done. India ranks 136th worldwide in women's economic participation. As for women at the leadership level, it is less then 15 per cent" Tanuja Gomes, Co-CEO and Co-Founder, Furtados School of Music, contended.
Is a silver spoon important?
"I don't think the silver spoon is relevant. The challenge is not about the silver spoon, its about recognizing womens' talent, encouraging them with their dreams, and guiding them towards achieving the same. A lot of them give up on their dreams due to the environment and very often conditioning irrespective the economic strata; which largely encourages women to focus on family goals and if ever there is conflict they have to sacrifice on their professional goals," Gomes maintained.
What were the challenges she faced and how did she overcome them?
"We (and Co-CEO and Co-Founder Dhairni Upadhyaya) have had a very good experience...Essentially we had to prove our ambition and how serious we were in our vision to various stake holders. I feel very often there is discounting if it's a woman entrepreneur (in the picture). However in this journey we also found our champions who supported us and continuously cheered for us, which made this possible," Gomes explained.
Most women CEOs in a male dominated industry or workplace find it difficult to get acknowledged for their leadership role, said Manju Yagnik, Vice Chairperson Nahar Group, a major player in the realty sector.
"Even in my case, I worked hard to earn the respect and recognition in the real estate and construction sector, which has been a male dominant sector. But there lies the challenge wherein you need to believe in yourself and your ability and I was more than willing to put in the effort to create my own reputation in order to become a hard-working and successful business leader in my own right.
"So, when we see the innumerable achievements of women across genres, in the light of the challenges they face, it shows how much more they have achieved than what one hears about," explained Yagnik, who is also Vice President of NAREDCO (National Real Estate Development Council under the aegis of the Union Ministry Housing And Urban Affairs).