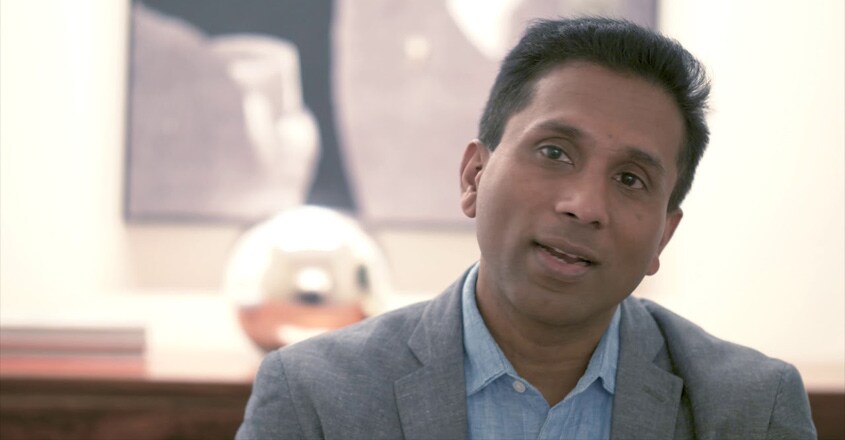 Microsoft CEO Satya Nadella writes in his renowned book 'Hit Refresh': 'A key hire for Microsoft Azure was Joseph Sirosh, who I recruited from Amazon. Joseph had been passionately working on Machine Learning for all his professional career, and he brought that passion to his new role at Microsoft. Now our cloud not only could store and compute massive amount of data, it could also analyse and learn from the data.'
The Joseph Sirosh whom Nadella praises in chapter two of the book belongs to Kerala. He hails from Kalathode in Thrissur. The role played by Sirosh in turning Microsoft Cloud into a multi-billion dollar business is dealt with in the book, for which Bill Gates has written the preface.
At age 12, Sirosh was inspired by an article that appeared in Malayala Manorama on machines that work using Artificial Intelligence (AI). He later found his calling in AI and joined the teams of Amazon founder Jeff Bezos and Nadella. Sirosh achieved positions such as Vice President and Chief Technology Officer at Amazon and Head of Artificial Intelligence in Microsoft. A few months ago, he joined the US technology real estate firm Compass as its Chief Technology Officer. The company has a turnover of around Rs 30,000 crore.
The first technology centre of Compass outside the US is expected to be opened at Kochi soon. Another centre is planned for Hyderabad. These Compass software centres will offer many opportunities for people in the AI sector.
From Thrissur to the US
Sirosh gained admission to IIT Madras within one year of joining BTech at Thrissur Engineering College. After completing his course at IIT, Sirosh entered the University of Texas in 1999, where he did his PhD in AI neural networks with an MCD fellowship.
Bezos's boathouse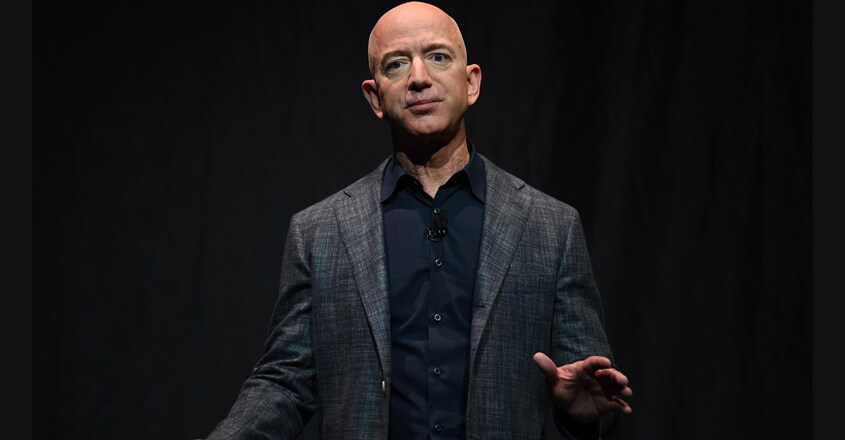 Sirosh made his entry to Amazon in 2004. The interview was conducted by Bezos himself. The scene was the stunning boathouse right next to Bezos's house and the questions mostly were on career challenges in the field of machine learning. Later, when Sirosh quit Amazon, Bezos wrote, "Joseph, you are wonderful. Whenever you feel like coming back, don't hesitate. You will be most welcome."
The contributions of Sirosh to Amazon include developing the fraud prevention AI algorithm and constituting the central machine learning team. The sellers in Amazon used to engage in many malpractices during the initial period of the company. Sirosh's algorithm checked such practices. Besides, Sirosh founded the Machine Learning Centre of Excellence at Amazon.
Nadella's recruit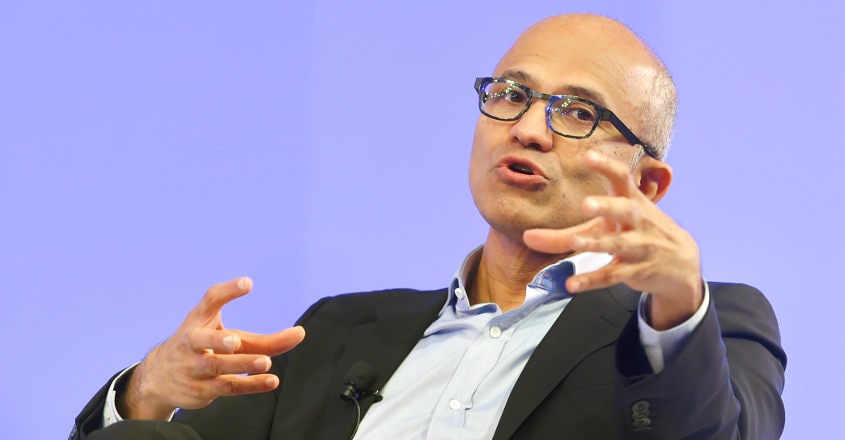 It was Nadella who recruited Sirosh to Microsoft when cloud computing became the buzzword. At that time, Nadella was the president of Server and Tools. Within nine months of joining, Sirosh developed the Azure Machine Learning Platform. In two years, he became the Corporate Vice President in charge of Big Data and Machine Learning Teams. The next year, he was appointed Head of Cloud AI platform. It was during this time that Microsoft developed tools that aided visually impaired people to move about with the help of AI. Finally, Sirosh shifted to Compass when he was the Chief Technology Officer of AI.
AI to sell homes
Even though there are numerous real estate listing sites, Compass experiences high-speed growth in the US thanks to technology. Similar to buying things from Amazon, homes and land can be bought in the US. The houses which are in most demand, their price and similar houses elsewhere are all listed based on AI. Thousands of data points are considered for the purpose, including road connectivity, proximity to schools, age of the house, interior and frontage. It is planned to expand the operations of Compass to all parts of the world within two years. In other words, thousands of engineers may be recruited.
Sirosh is the son of P J Zachariah and K I Mariyamma. His wife is Deepa Varghese and they have three children, Rohit, Tara and Noah.