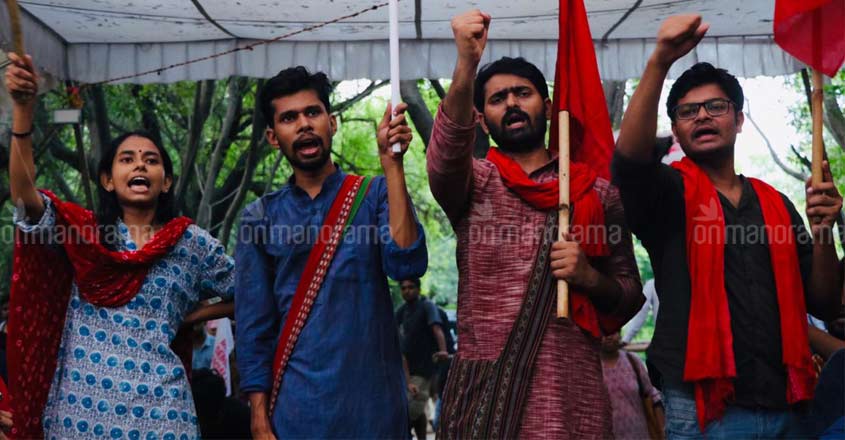 The hold of leftist students' union is likely to continue at the Jawaharlal Nehru University (JNU), Delhi, as the early trends from the counting of votes suggest. The candidates of Left Unity are reportedly ahead midway through the count even as the Delhi High Court has barred the declaration of results of the students' union election until September 17. Left Unity candidates are like to win the prestigious post of president, vice-president, secretary and joint secretary as the latest vote share of candidates proves.

The students union polls were conducted on Friday. Out of the 5,762 votes cast, counting of 5,050 ballots were over by Sunday, September 8, the day initially set for the declaration of results.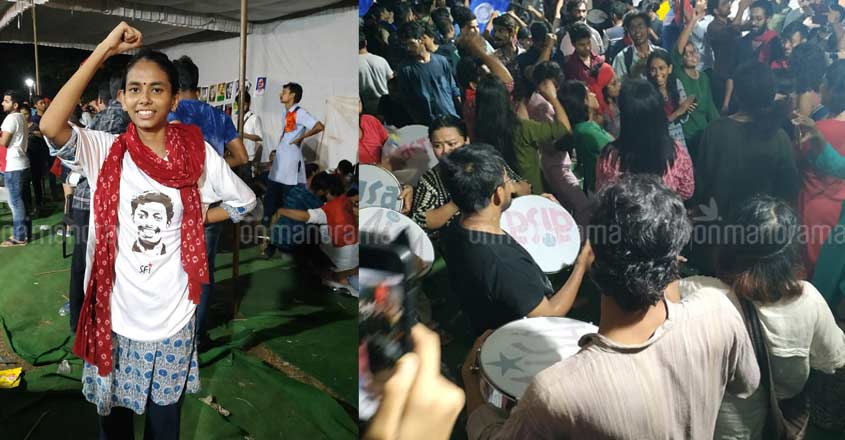 Aishe Ghosh, the presidential candidate of the Left Unity, has secured 2,069 votes so far, while Jitendra Suna of Birsa Ambedkar Phule Students Association (BAPSA) won 985 votes. Manish Jangid, the presidential candidate of BJP's students outfit Akhil Bharatiya Vidyarthi Parishad (ABVP), has fetched only 981 votes for this post.
Saketh Moon of the Left Unity leads for the position of vice-president with 3,028 votes. Shruti Agnihotri of ABVP is now at the second with 1,165 votes.
Satish Chandra Yadav of the Left Unity leads for the post of general secretary by 2,229 votes. Left Unity's Md. Danish is ahead in the contest for the post of joint secretary.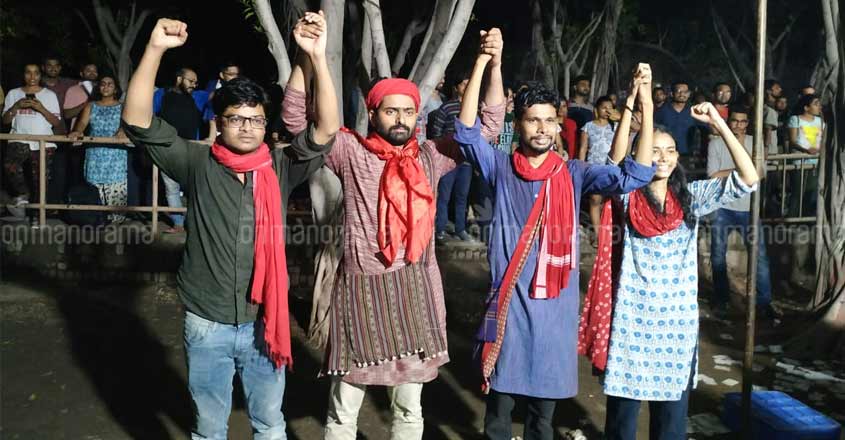 Talking to Onmanorma, Arya B, an MA student at JNU, said that majority of students are happy with the early trends. "Most of us don't want ABVP to come over. We are eagerly waiting for the final results which would be declared on September 17," she said.
'Lal rehega JNU'
Ahead of the formal declaration of results, the activists and supporters of Left Unity organised a celebration on the campus. Addressing the crowd, the presidential candidate Aishe Ghosh said that JNU has always been red and shall stay the same.
Aishe Ghosh stated in her speech that she values elections were young bloods actually voted and participated in. "I don't believe in the public polls which are influenced by money, capitalist pressure and corruption. The name of this nation might be changed as 'Reliance Jio India' in future," she said.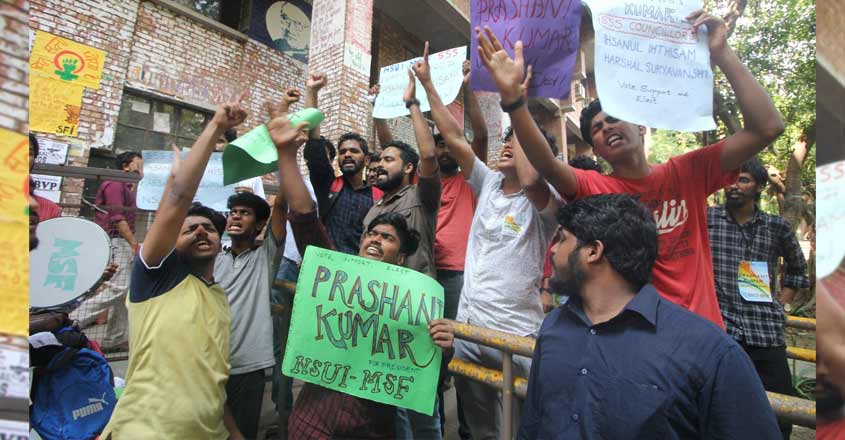 She saluted journalist Gauri Lankesh and scholar MM Kalburgi who were allegedly killed by right-wing outfits.