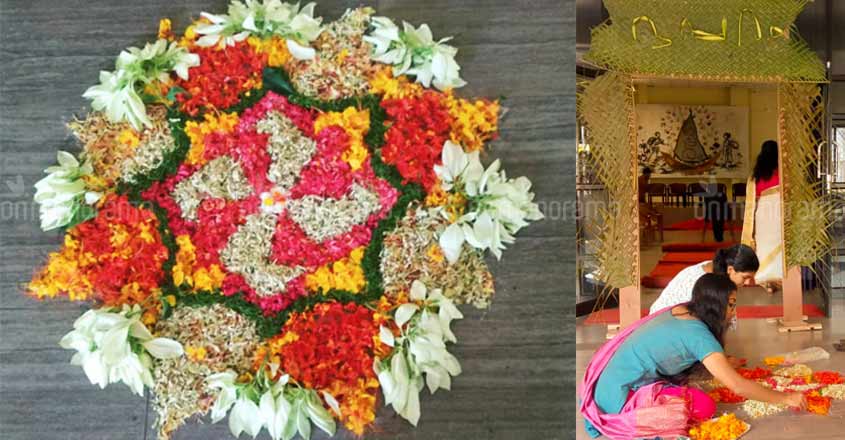 Onam celebrations at the Thunchath Ezhuthachan Malayalam University at Tirur were toned down owing to floods that had submerged the campus in the wake of incessant rains last month.
The students did not go to markets to get flowers. There were no imported marigold and chrysanthemum in their 'pookalam'. The students woke up early to get flowers and walked through the narrow roads along the beach plucking flowers. Bougainvillea, peacock flower, jasmine and lotus featured in the colourful floral pattern.
The students also ventured out to help the flood-affected families in Mangalam Panchayat. Remind one of legendary King Mahabali's land of virtues, Onam food kits were distributed to the needy in Tirur.
Malappuram district was badly hit this time with floods and landslides and the university campus too was not spared.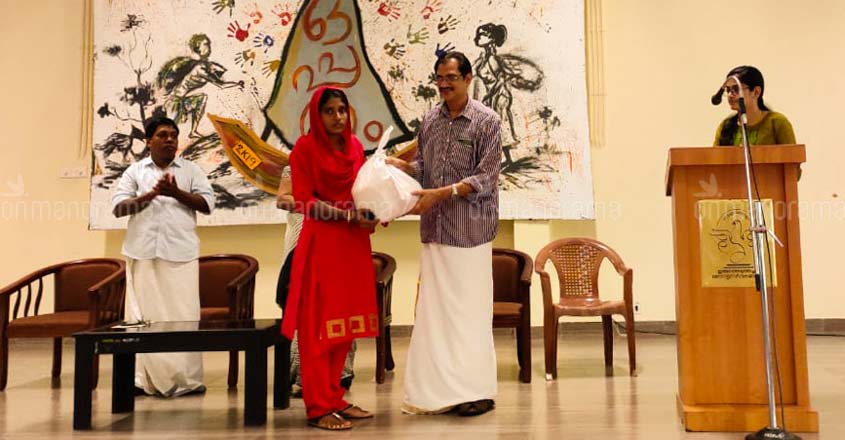 "Experiencing flood and its aftereffects, we decided to conduct our Onam events in a minimalistic way. We need to address our society as scholars. So we avoided a pompous celebration," students union general secretary said.
Plastic was shunned on the campus for all the programmes.
Prior to Onam, the University had conducted a three-day festival that featured performances of artists from the north-eastern states. South Zone Cultural Centre too joined hands with the institution to organise the event which offered a visual feast to the students.
The Onam programmes were titled OPPARAM, a colloquial term used in Malappuram district denoting 'Togetherness'.