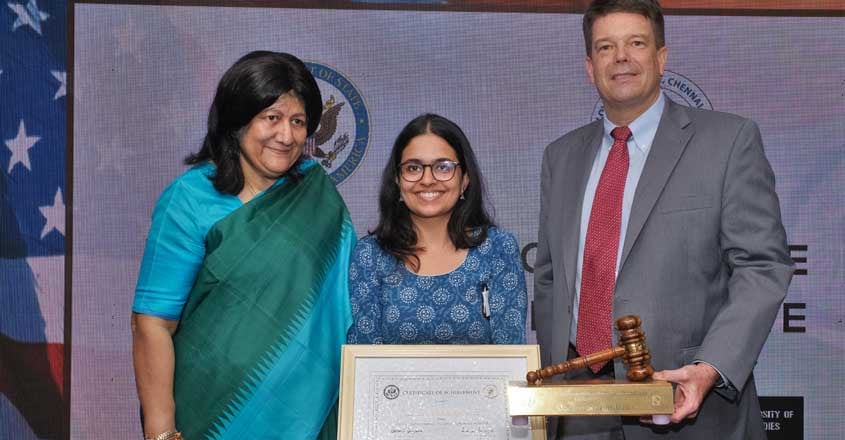 Chennai: Unnati Ashish Ghia from the National Law School of India University (NLSIU) in Bengaluru won the US-India comparative constitutional law debate organised by the US Consulate General here in cooperation with Loyola College on Saturday.
The US Consul General Robert Burgess and Supreme Court Justice Indira Banerjee presented the trophy to the winner.
At the award ceremony, US Consul General Robert Burgess lauded that the performance of the finalists and said that it inspired him. "I am impressed with this group of young leaders who represent India's future," Robert said.
The US consulate organised the competition to promote a greater appreciation for values, rights, and responsibilities inherent in democratic societies, he added.
The judging panel for the final contest comprised Dr. Abhinav Chandrachud, attorney, High Court of Mumbai; professor Mark Tushnet, Harvard Law School; Dr. Menaka Guruswamy, senior advocate, Supreme Court of India; Geeta Ramaseshan, advocate, High Court of Madras; and Lauren Lovelace, Consul for Public Diplomacy and Public Affairs, US Consulate General in Chennai. Justice Prabha Sridevan, a former judge of Madras High Court, declared the winner.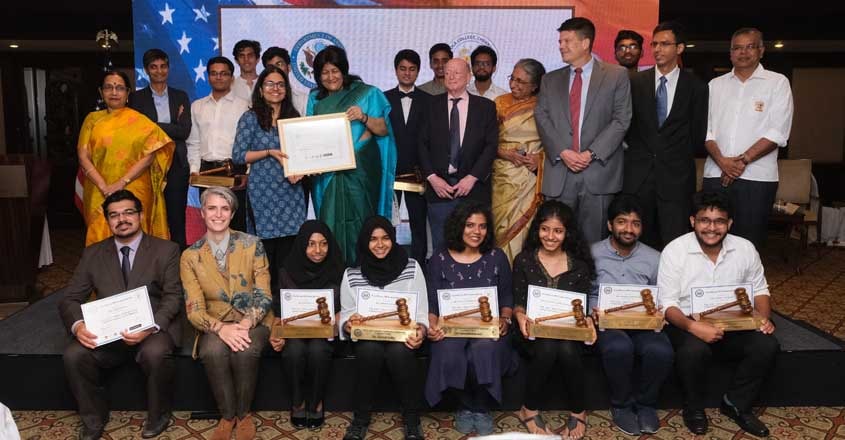 Nearly 270 participants took part in the preliminary rounds of the debate held in July and August in four cities across South India: Kochi, Bengaluru, Tiruchirappalli, and Chennai. The top four debaters from each region comprised the final 16 participants. The four finalists from Kerala were Akin Babu Joseph from St. Albert's College, Levin T Thomas from SH College, AN Akbar Zaheer from NULAS, and Safa Navas from CUSAT.
The US Consulate General and Loyola College partnered with The National University of Advanced Legal Studies (NUALS) in Kochi, The National Law School of India University (NLSIU) in Bengaluru, The Tamil Nadu National Law University (TNNLU) in Tiruchirappalli, and The Tamil Nadu Dr. Ambedkar Law University (TNDALU) in Chennai to conduct the debates.