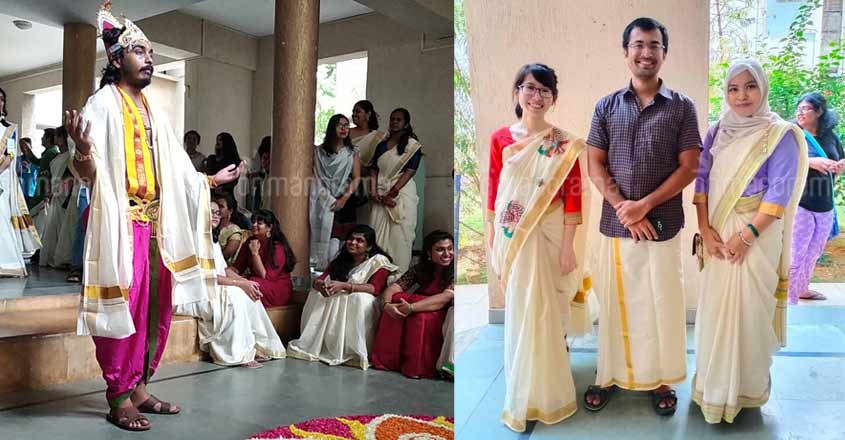 When the organisers of Onam celebration at Hyderabad's English and Foreign Languages University (EFLU) announced Onam 2019 would be an inclusive festival, the students barely imagined a Mahabali speaking Hindi. On the campus, where everyone has at least one Malayali friend, festive mood of Onam took an entirely new face when students from all parts of India came together to decorate 'Onappookkalam' wearing neatly pleated Kerala Sarees or dhotis draped in ethnic style.
"Onam Badaaiyan," greeted Mahesh Krishna, a student from New Delhi. He played the role of the legendary King Mahabali while donning a satin shawl, a neat monopoly-man moustache and an 'olakkuda', a crown.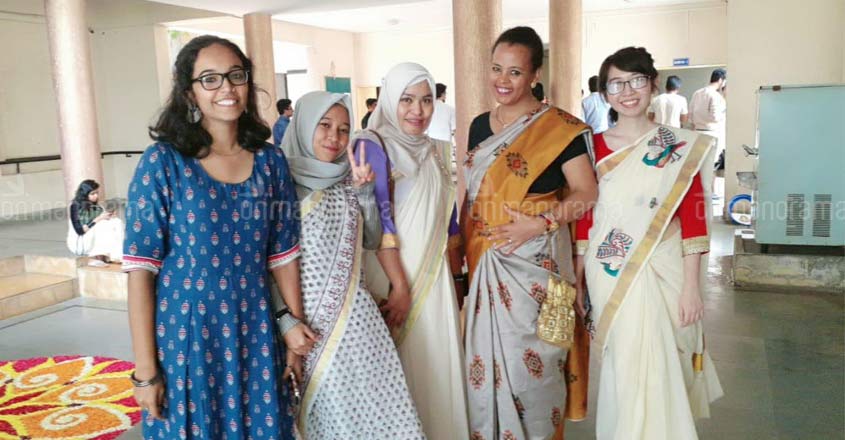 Students of the Arabic department who volunteered to prepare Onasadya served a sumptuous feast on wide plantain leaves. Kerala-styled sambar, rasam, olan, thoran, kootu curry and payasam delighted the non-Malayalis.
Students from all the departments joined hands to decorate 'Onappookkalam' -- a rangoli with flowers -- on the ground floor of the new academic block. "We got to know so much about the food and culture of Kerala," said Shreyoshi from West Bengal who studies MA Linguistics. 'Asche bochor, abar hobe (Looking forward to this again next year"), said Tiasa Banerjee from MA English.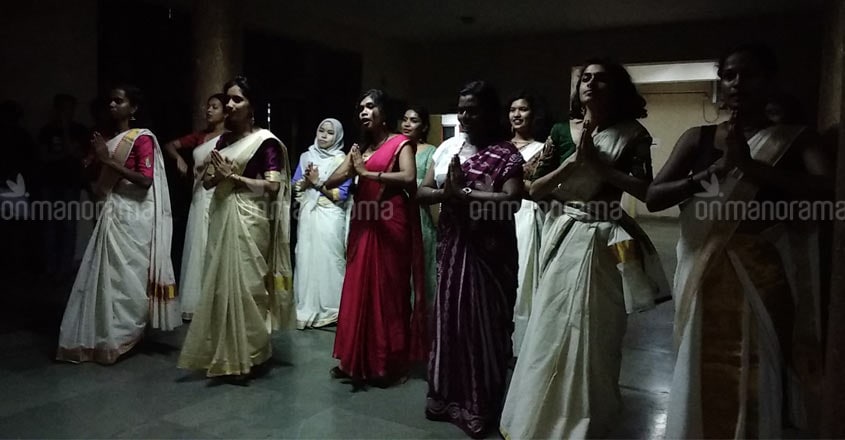 Students from Mizoram, Himachal Pradesh and different parts of North India managed to wear Kerala kasavu dhotis.
"I am so glad I got to celebrate Onam for the very first time, in all its fervour. It was lovely to see the entire campus come alive, and experience a whole new culture, especially the food!" said Shubhangi who hails from Rajasthan.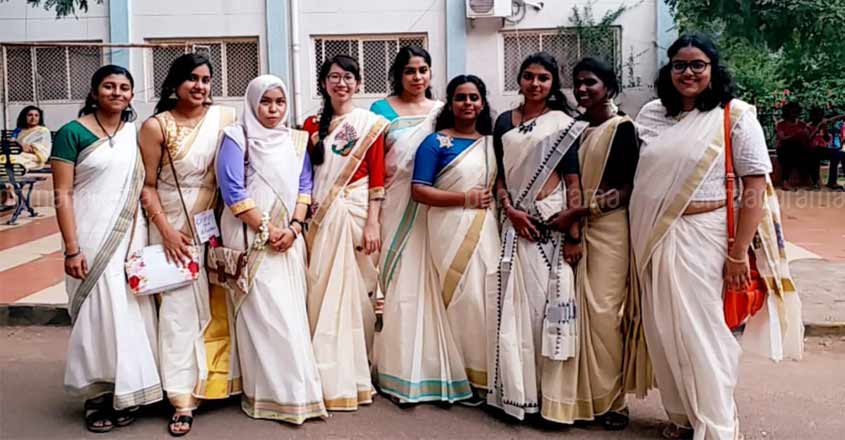 Overseas students at the university also participated in games and cultural programmes that climaxed with the crowd-puller tug of war competition late in the evening of September 14.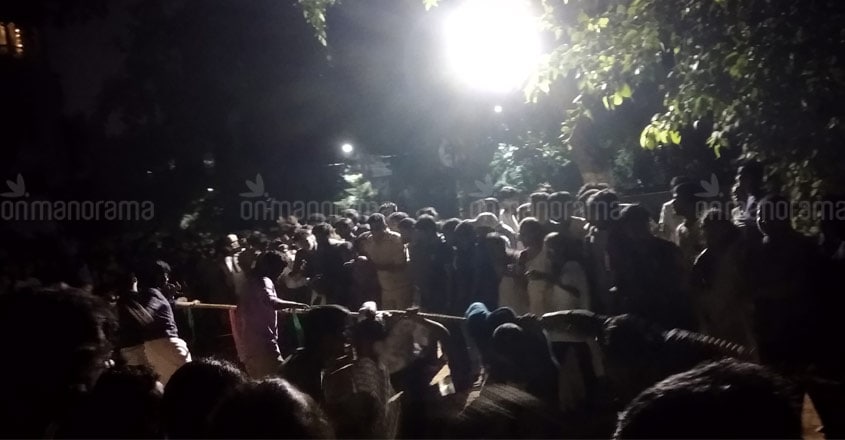 Dina Gustinazwir, an MA student from Indonesia, and Van, another student from Vietnam participated in the Thiruvathirakkali (a traditional group dance). "It was an unforgettable experience. I would definitely miss this verve once I return to my country next year," Dina said.