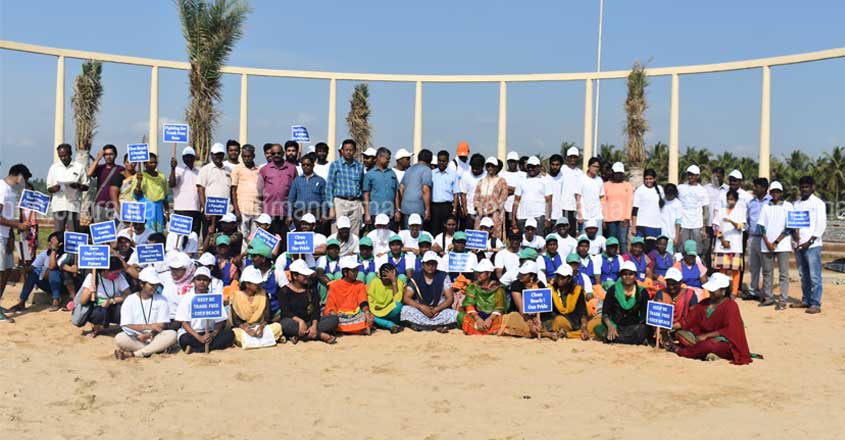 Puducherry: The Union Territory of Puducherry is famed for its gorgeous beaches and other tourist attractions. All round the year, tourists throng the former French colony on India's east coast. As elsewhere pollution is rife on the beaches here too owing to the large number of visitors even as the Union government is set to take drastic action to redress the issue that poses a major threat to coastal population and marine organisms. As a step towards this end, a one-day clean-up drive was held on Veerampattinam Beach in Puducherry the other day where mostly student volunteers participated.
About 80 to 90 people, including students from Pondicherry University's M.Com, Sociology and Environmental Engineering departments, participated in the drive. Students from the nearby Jawaharlal Institute of Postgraduate Medical Education and Research also took part in this massive cleanup drive.
Pondicherry University's Centre for Pollution Control and Environmental Engineering collaborated with the Pondicherry Pollution Control Committee (PPCC) for the drive. It started at 9 am on September 21 and around 40 to 50 sacks of plastic wastes and other non-degradable wastes were collected by afternoon.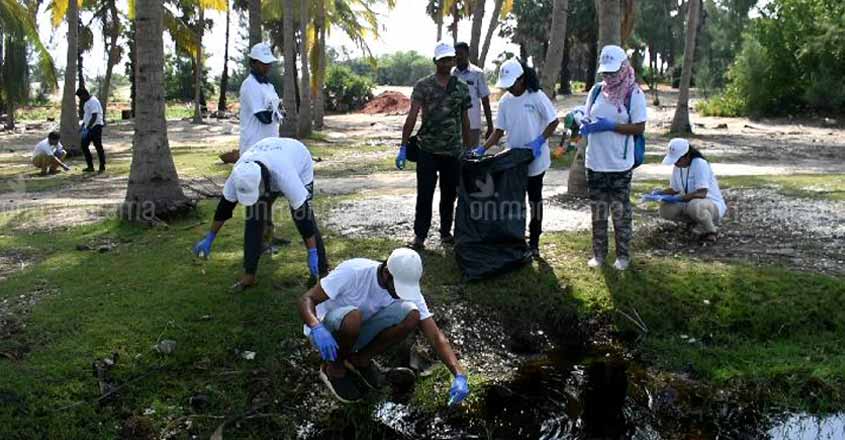 Solid and liquid wastes mar the beauty of most beaches including the popular Rock Beach, Paradise Beach, Serenity Beach, Promenade Beach and Auroville Beach etc.
The PPCC took up the cleaning drive by making use of a central government fund set apart to eradicate solid waste, including plastic, from beaches and its surroundings.
Veerampattinam Beach is beside the coastal village of Cinna Veerampattinam.
For years the Environmental Engineering department of the University has been striving to create eco-friendly surroundings.