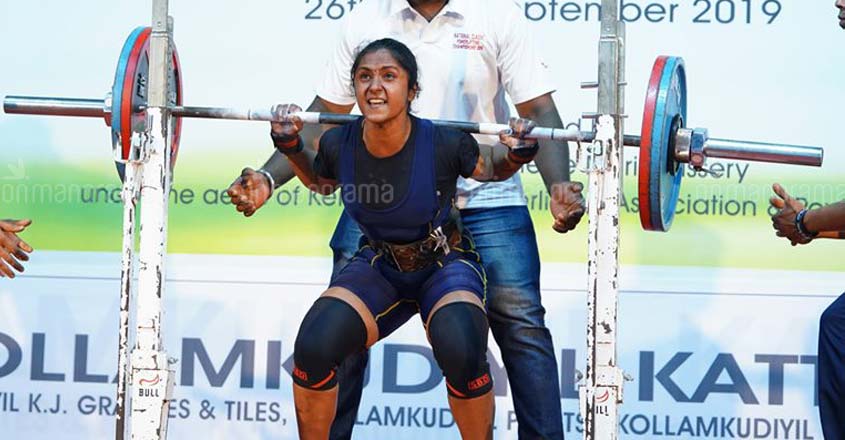 Idukki: The scenic Murickasserry village here wore a festive look for a few days as powerlifters from across the country gathered at the Pavanatma College, the venue of the National Classic Powerlifting Championships, 2019. Hundreds of students participated in the proclamation procession held as part of the inaugural ceremony on September 26. Students of different schools and colleges from around the district, Kudumbasree members from Vathikudi Grama Panchayath and the natives of Murickasserry joined the procession.
"The Championships were a total and unprecedented success with the participation of 650 powerlifters and 150 officials from the nook and corner of the country," said Aneesh K Thomas, an employee of the college.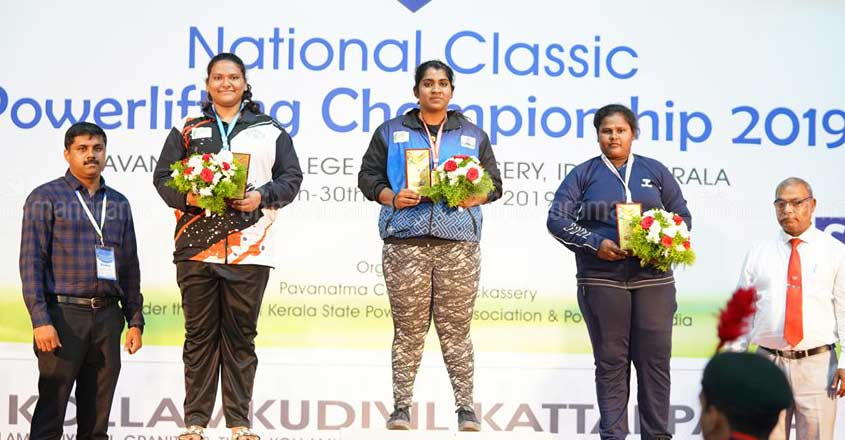 Kerala won the overall champions title with 271 points which include 16 gold, 16 silver and 9 bronze medals.
Maharashtra, with a total of 246 points and Madhya Pradesh, with a total of 198 points secured the second and third positions respectively. Twenty-one new records were also set during the championship.
The championships were conducted for both men and women under different weight categories for sub-junior, junior, senior and masters in bench press, squat and deadlift events. The event was organized jointly by the Kerala State Powerlifting Association under the aegis of Powerlifting India and the college from September 26 to 30.
Among the 650 powerlifters were 208 women. The most number of participants were from Maharashtra (80) and Kerala (78). At the jam-packed competition venue spectators could be seen cheering the powerlifters.
"The climate of Idukki and the interest shown for sports by the people here are mind-blowing," said Powerlifting India Secretary-General and Arjuna awardee P J Joseph. "The lack of travel facility is the only barrier against the hosting of of national as well as international competitions here," he added.
Minister for Electricity M M Mani inaugurated the championship at a function presided over by Dean Kuriakose, Member of Parliament, Idukki. H.E Mar John Nellikunnel, the Bishop of Idukki Diocese, delivered the keynote address.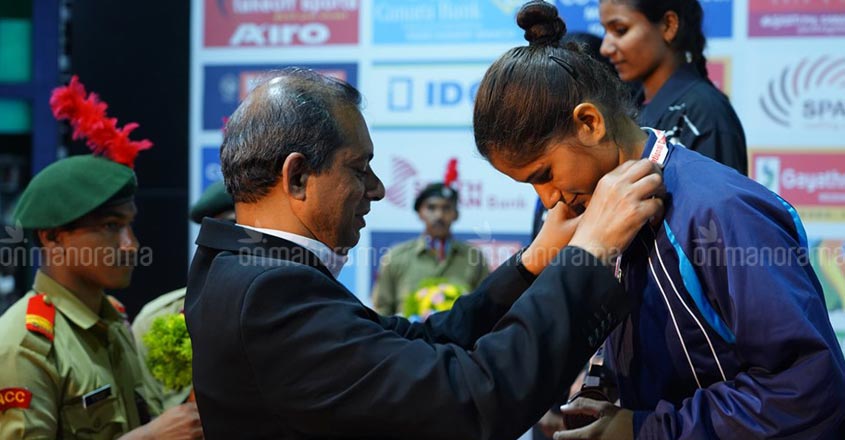 Various art forms were performed after the inaugural ceremony and also during the proclamation procession.
The championship came to an end by a grand valedictory function on September 30. Idukki RDO Athul Swaminath handed over the awards in the closing ceremony which was inaugurated by Roshy Augustine, MLA,Idukki.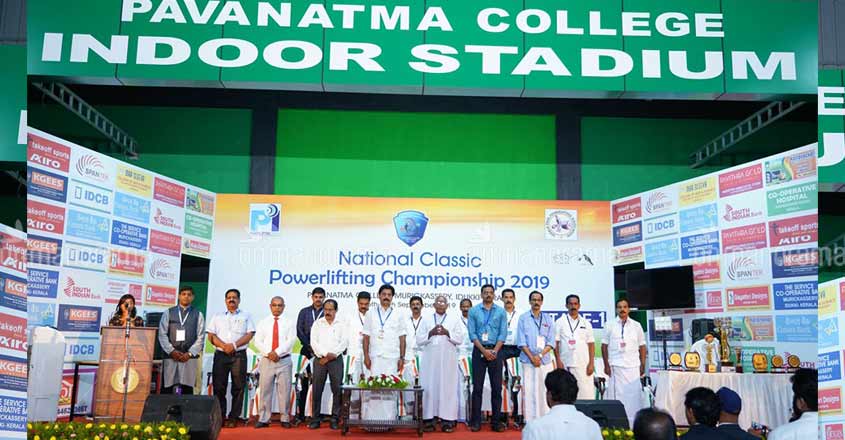 A campaign against drug abuse was held on the sidelines of the event by the Excise Department. Different games and interactive sessions were held to highlight the harmful effects of drugs.