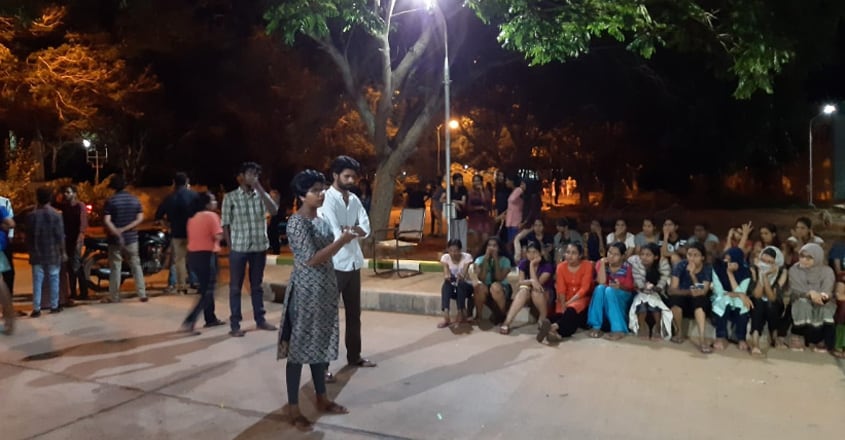 Puducherry: Some students of the Pondicherry University are up in arms against the poor facilities at the New Girls Tower Hostel. Its inmates gathered in front of the hostel and protested against the inadequate provision of beds, cots and other furniture in the recently opened facility.
The protest, including a night boycott of the hostel, by inmates started around 8 pm on Thursday and ended as soon as a written assurance was given by the Director - Culture and Cultural Relations to deliver the required number of beds and cots by 6.30 pm, latest by, October 14.
Students had already submitted a list of grievances to the University administration. Subsequently, the authorities had promised to redress them with a specific time.
As no action was forthcoming, the hostellers decided to stage a protest.
"There is no response from authorities yet," the protesters told Onmanorama.
"It has been three months. We have trusted the warden and authority so far. We had only one demand: give us in writing administration will be providing the beds and cots in allotted time. These are not demands these are basic necessities we need," Prerana, an inmate of the hostel, said.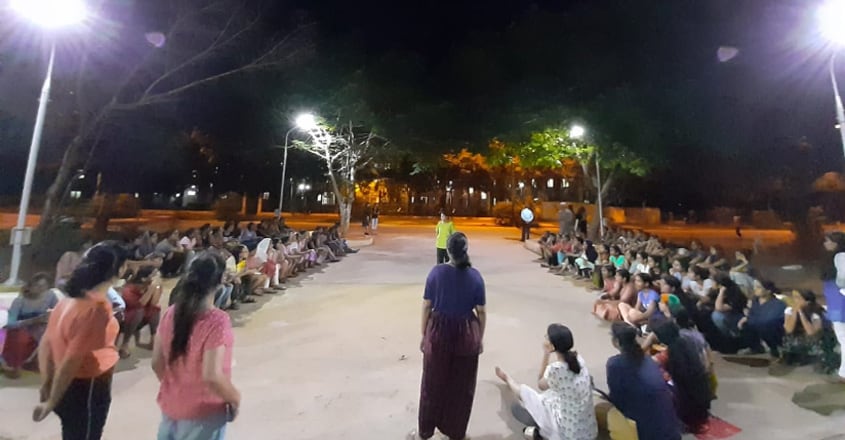 "First-year classes had started almost three months back and by this time student council had conducted a few meetings with the administration. There are no beds, furniture and cots available. After forming the council we raised the problems with the administration on September 5 for first time. There was no update even after the meetings. The deadline set by the University was last Tuesday," Mamatha Girija, vice-president of the Student Council, explained to Onmanorama.
"We are planning to go for another protest after October 14, if the demands are not fulfilled in given time," she added.
The New Girls Tower Hostel is one among the largest hostels of the University, but students claim they cannot even access the wifi facility of the University. Moreover, they have to come out of the hostel as the signal of mobile network is weak on the campus.
The five-floored facility was inaugurated early this year. Several rooms are yet to have proper beds, cots and study tables. Hostel has been opened only for first-year female students who are pursuing integrated and Post-graduation degree at the central government-affiliated university.
Around 70 students participated in the night protest.
In all the Pondicherry University has 17 hostels on the campus -- 11 for male students, 5 for women students/research scholars and 1 for overseas students.