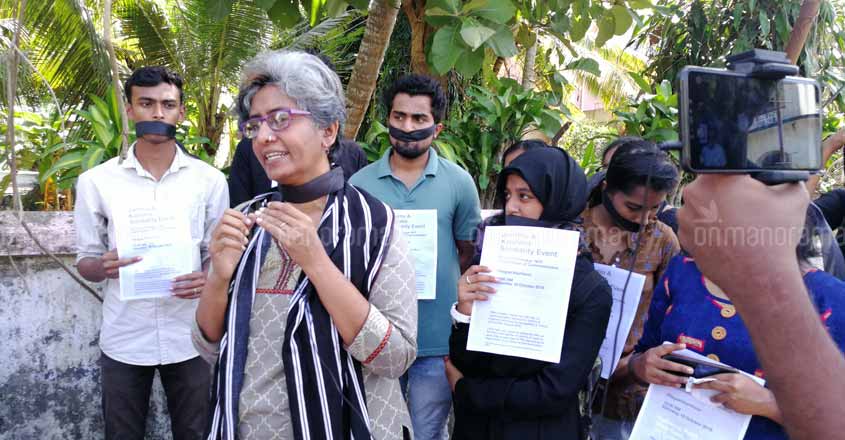 Kochi: It has been over a couple of months since the Kashmir Valley has been placed under severe curbs in the wake of the Union government's decision to withdraw special provisions to the region by repealing Articles 370 and 35A. A bureaucrat of Kerala origin, Kannan Gopinathan, even quit the Indian Administrative Service in protest, citing the draconian measures that impinged on the human rights of Kashmiris. The other day the 33-year-old urged the citizens through Twitter to come out with taped mouths as a sign of solidarity to Kashmiris. He also changed his profile picture on the popular micro-blogging site to mark his protest against the Government's decision to impose communication blackout.
In line with the few protests against the Union government's hardline approach to even innocents in the Valley a meeting was held at the Sacred Heart College, Thevara, the other day. Students, teachers and also public attended the event where speakers denounced the communication blackout.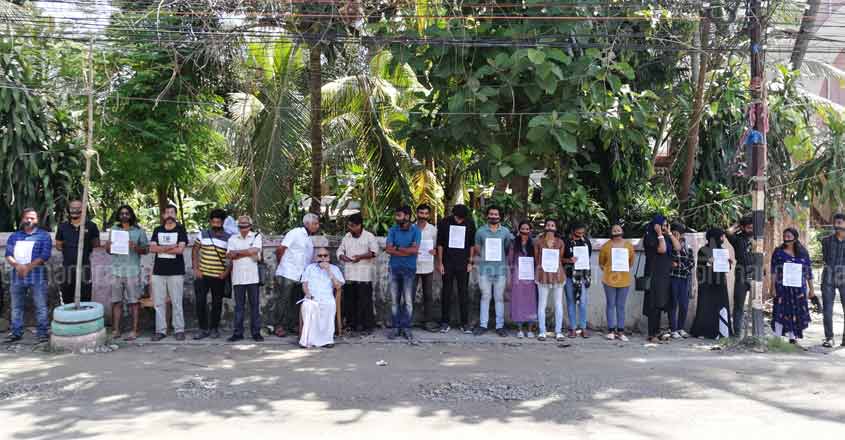 Responding to Kannan Gopinathan's call the participants taped their mouths and stood for an hour to show their solidarity with the citizens of Kashmir.
Prof. K Aravindakshan, ex-Principal of Maharaja's College, who inaugurated the gathering spoke at length on the excesses during the infamous Emergency in the 1970s. Referring to the current Kashmir situation, he urged the students to respond appropriately when the Fundamental Rights of a citizen are restricted by the Government without even proclaiming an Emergency.
Aravindakshan recalled the Emergency-era to impress upon the audience how the present times are. As during the Emergency, even today the Freedom of Speech and Expression of Kashmiris has been curbed with restrictions on communications and even mobility, he stated.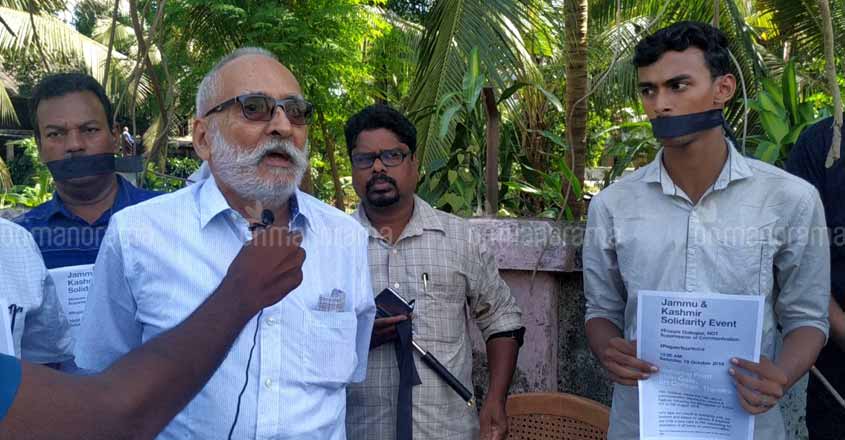 "It is important to have such small gatherings to create awareness on what is happening around. I commend the college students who organised the gathering of like-minded individuals," Asha Achy Joseph, co-founder of the Women in Cinema Collective, said.
She also lauded all those who were present at the gathering for turning up.
Students and others at the gathering also wrote postcards for the Prime Minister emulating the efforts of St. Stephen's College, Delhi, requesting to end restriction to all forms of communication in the Valley.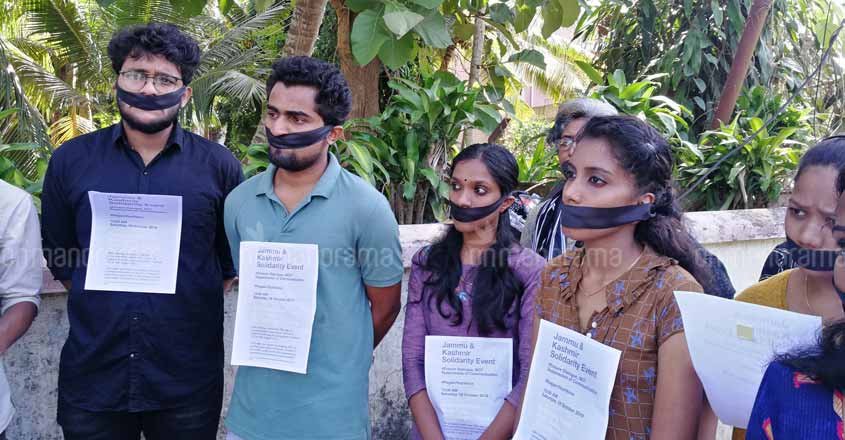 The event at the SH College was held to mark 75 days since the commencement of clampdown in Kashmir following the abrogation of Article 370 and Article 35A on August 5 and the simultaneous bifurcation of the Jammu and Kashmir state to two Union Territories. Similar events were conducted in Pune, Hyderabad, Delhi and Ahmedabad.
A few curbs in Kashmir have been relaxed recently as the centre carries on with its efforts to end militancy in the restive part of the country.