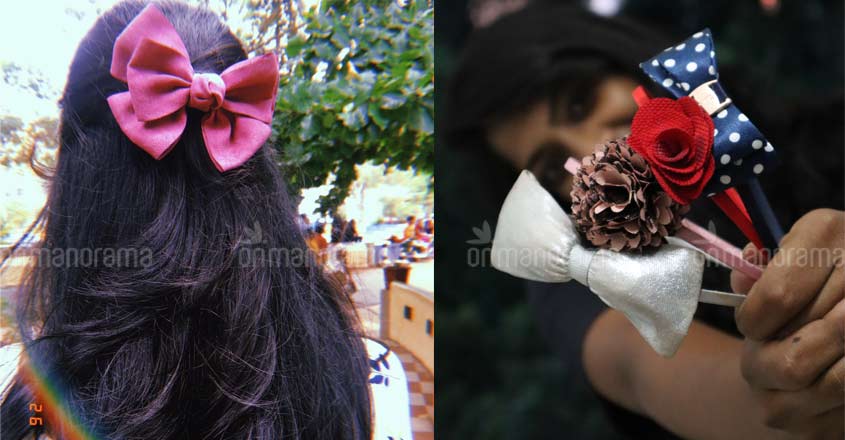 Hair accessories form an integral part of a woman's outfit. Speak about campus fashion, speak about ever-evolving hairstyles. So what is the new trend in hairstyling among Kerala's college students? Doubtlessly the hair-bows.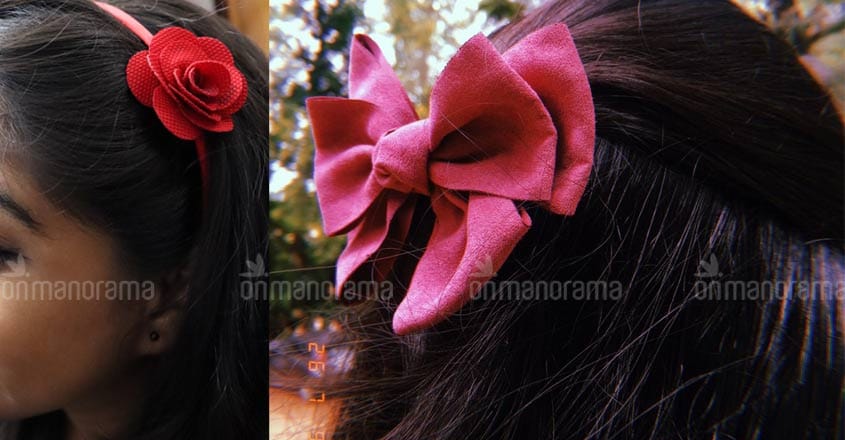 Some days all you need is a good hair tie that will instantly change the look. No, Hair-bows are not just for school kids anymore. Young women match them with their favorite outfit too. Plain head bands, barrettes, scarf pony etc are some popular hair bands in vogue.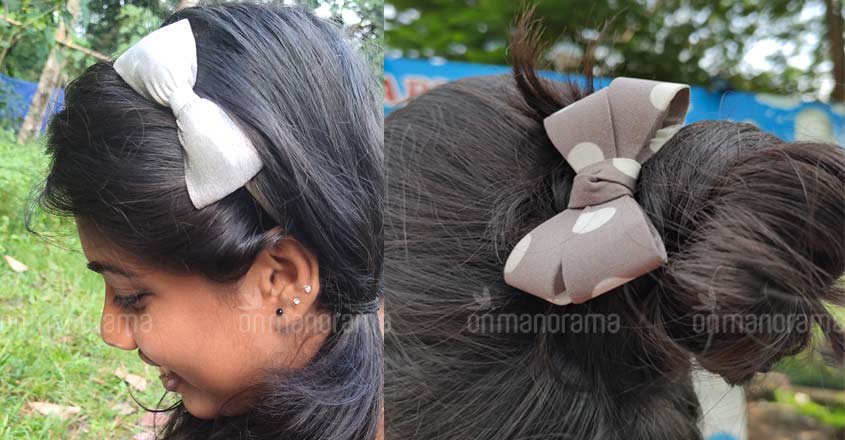 Girls also flaunt ornated bobby pins and bobbin hair-clips.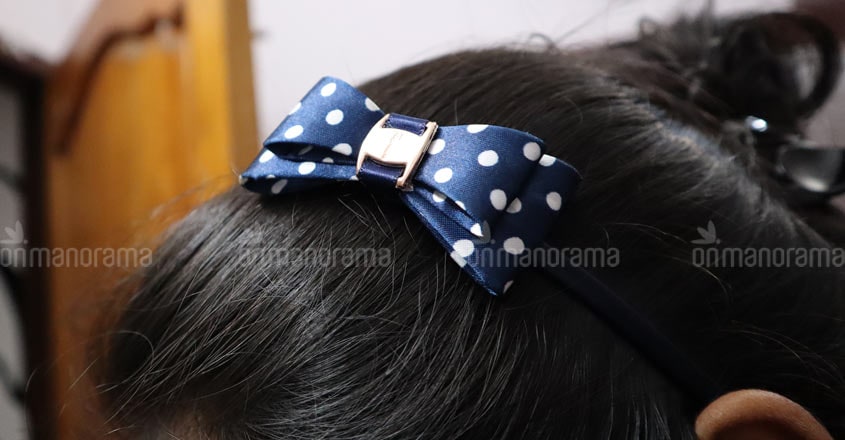 Photo courtesy : Jikky christopher