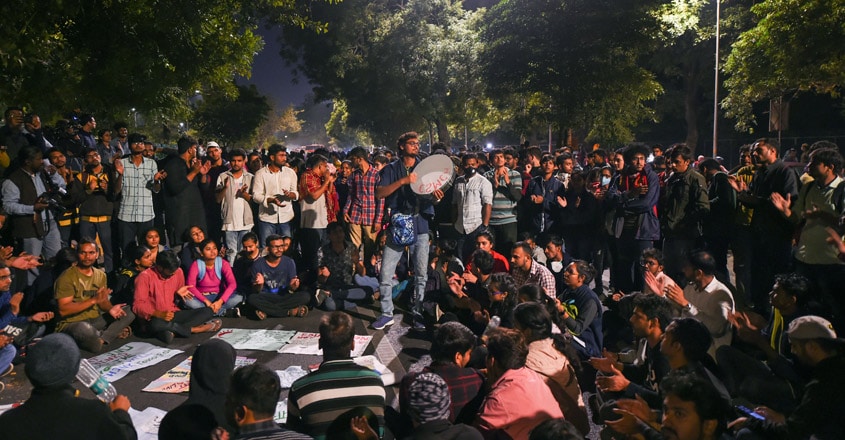 On the 25th anniversary of the Koothuparamba firing in which a few activists of a youth outfit were killed in firing by the Kerala Police, students of Jawaharlal Nehru University are in the streets calling out for a nation-wide protest against the ongoing bids to commercialise education.
JNU students are protesting for nearly a month against the steep hike in their hostel fee. On the 27th day of protest, on Saturday, members of civil society joined the students' march. They raised slogans asking roll back of fee hike and 'to make education affordable to all.'
Students of JNU are protesting against the draft hostel manual which has provisions for hostel fee hike and dress code. This fee hike could affect students of weaker sections who are enrolling for higher education. It is the same fears of commoditisation of education that had resulted in an agitation in Kerala decades ago and ended up in the extreme police action at Koothuparamba.
Koothuparamba, a village in Kannur district, witnessed the death of five young men from the Democratic Youth Federation of India (DYFI) as police firing ensued after a public event turned unruly. The youth wing of the CPM were protesting over the educational policy of government to grant seats in the government quota to the management category. The protesters had then raised slogans against government's decision to privatise medical seats just like JNU students now oppose attempts to make education dearer.