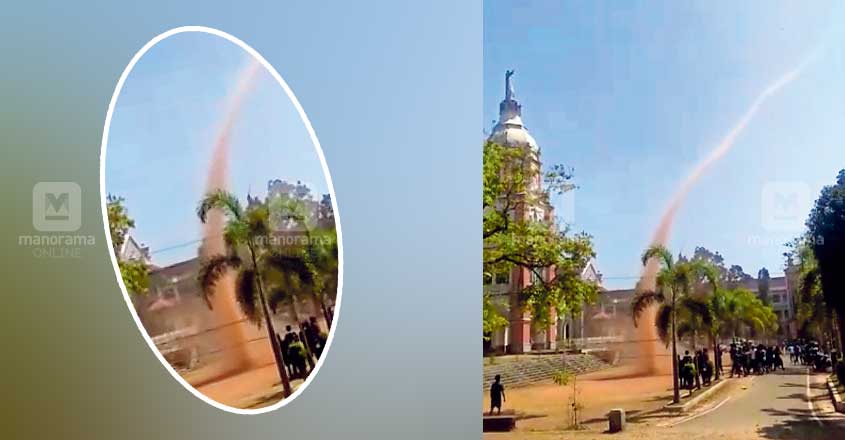 Changanassery: SB College campus here in Kottayam district was the scene of a natural phenomenon that is rarely observed at least in this part of Kerala.

Several students who were taking part in the sports day activities at one of the college grounds were unnerved as they saw a sudden whirlwind on Tuesday afternoon. They panicked and ran helter-skelter seeing the dust swirling and rising to a considerable height accompanied by a big sound – a phenomenon called dust devil tornado.
A few students standing on the sidelines of the volleyball court captured the tornado on their mobiles and the visuals they uploaded on social media are now viral.
"Such a phenomenon occurs when the temperature is higher than normal as in Kottayam and nearby places these days," stated K Santhosh, director, India Meteorological Department, Thiruvananthapuram.
Dust devils are observed often in deserts, twirling masses of sand upwards. They are strong, though short-lived and can attain heights from a few meters to more than 1,000 m.
They become tornadoes when a storm's updraft moves high over the the existing ground circulation. Often they don't pose any harm, but at times they may prove destructive.