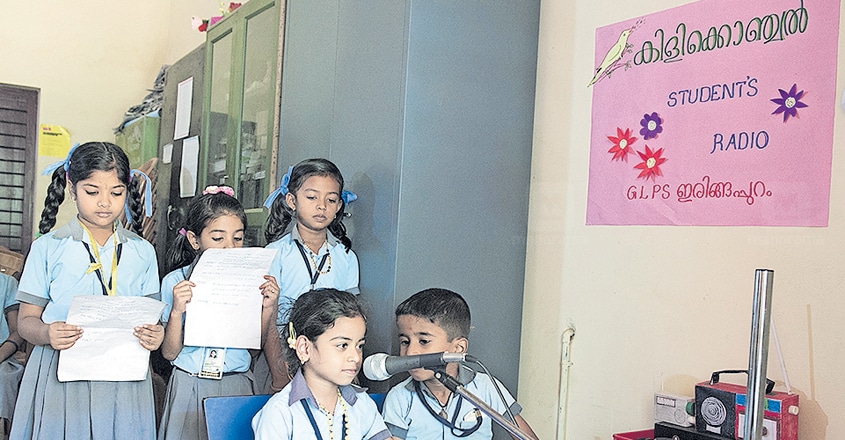 Guruvayur: Every day at 1.40 pm sharp, students in each class at the Government Lower Primary School at Iringappuram in Kerala's Thrissur district would be eagerly waiting to listen to the broadcast from their own radio station.
Earning top ratings, the broadcast for the day starts with the jockey announcing the programmes. There would be for instance, "Athira's song, Athul's story and several other interesting items."
Finally, the broadcast winds up with the radio jockey for the day telling listeners that they would be back the same time next week.
The radio station, named 'Kilikonchal', was opened in the school this year and functions from a corner of the office room. The facilities include two chairs for the jockeys and a mike. The station starts its broadcast at 1.40 pm and students in each class listen to the programmes through speakers. At 2 pm, the broadcast ends.
Students of different classes present the programmes each day. While on Monday, it is the turn of Class 1 students, the following days are for Class 2, 3 and 4 students. Fridays are set apart for kindergarten kids.
"All students take part in the programme by turn. The radio station has helped kids build confidence and expand their general knowledge," says headmistress of the school T Geetha.