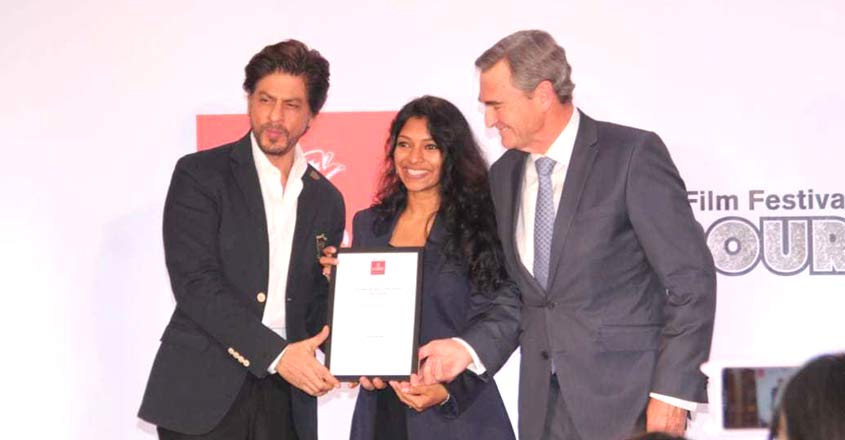 Even avid fans of Bollywood superstar Shah Rukh Khan are unlikely to have heard of a scholarship named after him. But a four-year scholarship in his name awaits female researchers from India.
It is named Shah Rukh Khan La Trobe University PhD Scholarship. Gopika Bhasi, a 26-year-old researcher from Kerala, got the better of 800 other applicants from India to bag the prized scholarship worth the equivalent of Rs 95 lakh.
The scholarship was announced last year when La Trobe University conferred an honorary degree to Shah Rukh Khan for his humanitarian and women empowerment projects. Gopika, the first recipient, received the award from King Khan himself during a ceremony held in Mumbai last week.
Gopika has been researching on improving farming techniques through the study of animal science, environment and molecular studies. During her four years of research, Gopika would study the role of honeybee in food production and the possibilities in the medicinal field.
Gopika has hands-on experience in the field. While her father was taken ill, Gopika managed the poultry farm at home and also helped in farming.
The young researcher will undergo an orientation session in the first week in April ahead of commencing research at La Trobe University in Melbourne, Australia.
After completing BSc Zoology from the Sree Kerala Varma College in Thrissur, she went for post-graduation at the SN College, Nattika. She secured the seventh rank in MSc at the Calicut University.
Gopika was determined to continue her studies abroad. She scoured the internet and came across the La Trobe University and the scholarship.
Gopika is the daughter of Bhasi and Bindu, natives of Anjoor in Thrissur. Her mother is an LIC agent. One of her sisters, Karthika, is an accountant in Bengaluru, while her younger sister Ashwathy is a higher secondary student.