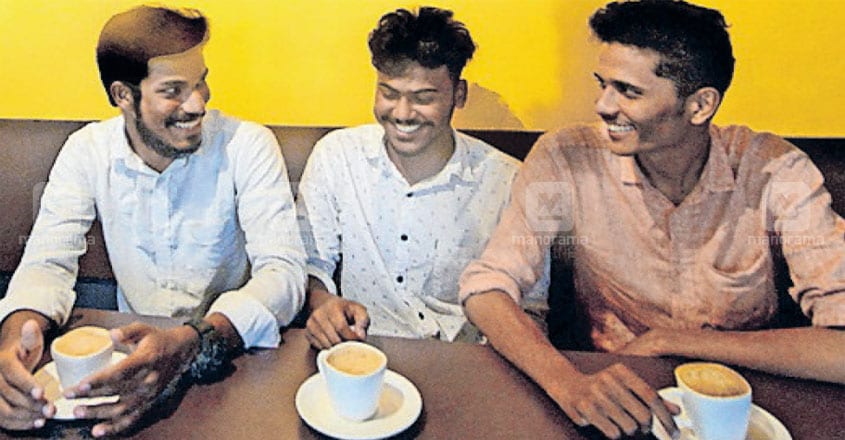 They dream of pursuing higher education without adding to their parents' financial burden. And to fund their dream, these three friends decided to start a coffee shop. Thus, the Le Brown Coffee and Restaurant came up near Angadipuram railway overbridge in Kerala's Malappuram district.

The trio behind this restaurant is P S Sabiq, K T Nabeel, and K T Mohammed Thasleem.
Sabiq from Kodenchery in Kozhikode and Nabeel from Thrithala in Palakkad have completed BSc MLT course, while Thasleem of Vengara in Malappuram secured an MLT diploma.
All three of them are students of MES Medical College at Perinthalmanna. They wanted to pursue higher studies but were reluctant to seek money from their families. Thus, they came up with the idea to start a coffee shop to fund their studies.
But even setting up the coffee shop was an uphill task. They had to run from pillar to post to secure the advance amount for a coffee shop. Then, the husband of a classmate came to their rescue at the last minute.
Since they had been nurturing this dream for three years, the youths had a clear idea about how they wanted to set up the coffee shop. The trio along with their friends arranged the interiors of the shop.
The total cost of Rs 15 lakh was mostly borne by the classmate's spouse.
And their dream became a reality on January 5. The trio kept their families in the dark about their dream project. The families got a big surprise on inauguration day but even then they found it hard to believe.
The food items are priced at a range that is reasonable for all.
Some of their specialities are selfie chino and smoked barbeque charcoal dosa.
They have also recruited five people to help run the shop.