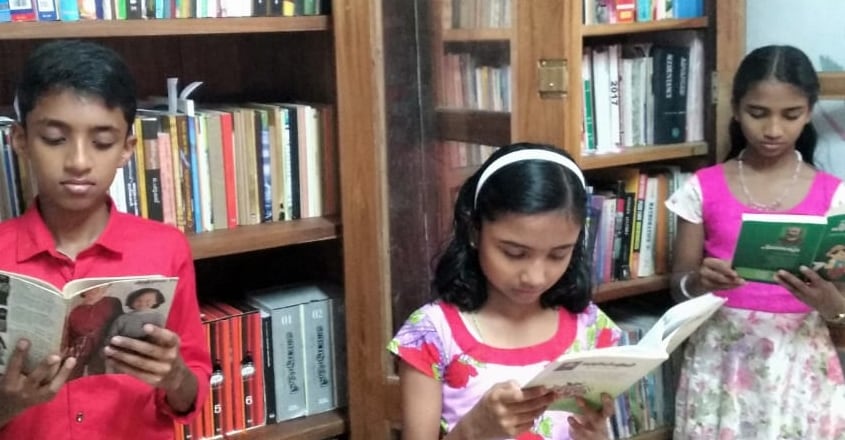 Kattappana: As the schools shut earlier than usual due to the lockdown, most school children are finding it difficult to stay indoors.
Rather than spending lockdown in front of the television, three children from the hillocks of Idukki are doing something innovative and productive. Three siblings from Kakkatukada, a remote village near Kattappana in Idukki district, are busy reading and spreading the joy of reading.
Maanas of class 9, St Mary's H S Marykulam, Nileena of class 7, and Seethal of 3, St Mary's UPS Kanchiyar, are using their huge collection of books for this purpose. "The serious thought of doing something productive during lockdown ended up in creating a library in our house and lending books to our neighbours," Maanas told.
The initiative was started with the preparation of a catalogue with help of their parents, Mr Boby Thomas who is an assistant professor at Pavanatma College, Murikkassery and Ms Bindhu Varghese who teaches at Govt Tribal HSS, Murikkatukudi).
Catalogue consisted of all the necessary details of books such as name, author, language, translator, category, publisher, date of publication etc. The student trio said that techniques learnt as part of It@School project made the cataloguing process easier. Later the catalogue was shared on the WhatsApp group of neighbours. Books were made available on demand.
"As most of our neighbours are home these days, this library is helping them get rid of boredom," Mr Boby (father of the children) told Onmanorama.