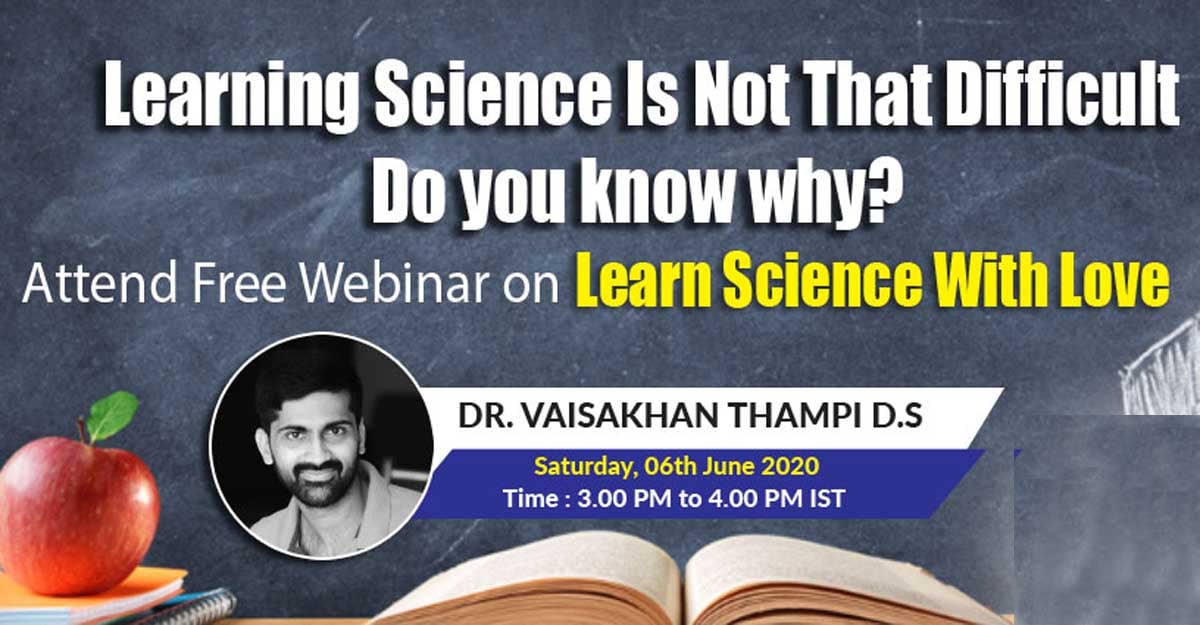 School going students are always confused about choosing the right stream after completing their primary studies. Many have their apprehensions about science because it requires a good hold on the basics.

But to some extent, one can master science with passion, determination, hard work, and some learning skills. We all know science itself means the study of nature. Science allows students to explore their world and discover new things.
Manorama Horizon, the online educational portal of Malayala Manorama, is offering a free webinar on 'Learn Science with Love' to give students an insight into the importance of science as working knowledge. The session will lead by Dr Vaisakhan Thampi D S, working as an assistant professor of Physics in Mahatma Gandhi College, Thiruvananthapuram.
Despite many students being interested in technology, why do they find science difficult to learn? It is basically due to misconceptions regarding what science is. This webinar addresses all sorts of questions relating to science, what makes both physics and botany a science while these subjects have not much in common? What is the difference between facts and science?
This webinar is especially helpful for students from Class 8 to 12. Interested people can submit their queries to support@manoramahorizon.com and the experts will answer the questions during the session. The webinar will be held on June 6 at 3 pm. Registration for the webinar has started and it is free of cost.
For more information and free registration, visit here. If you have any queries, contact 9048991111