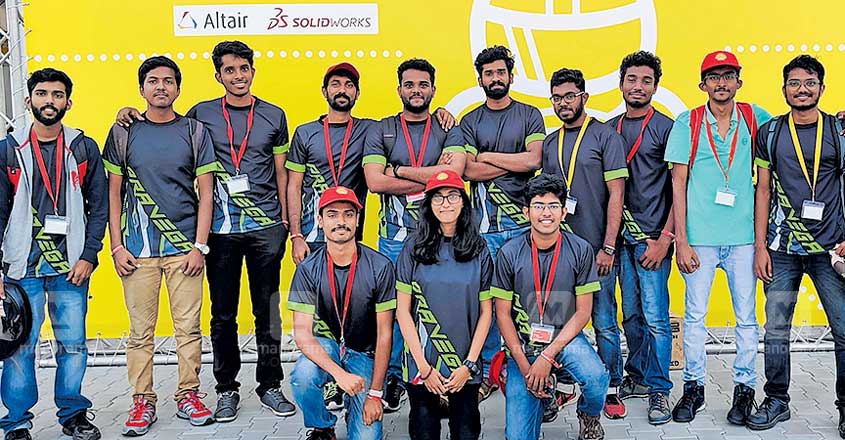 Thiruvananthapuram: The electricity-powered bamboo car made by students of the mechanical engineering department of the Barton Hill engineering college has won an international award. Team Pravega grabbed the circular award, which carries a cash award of Rs 2 lakh, at the Eco-Marathon Asia event organized by Shell. 90% of the eco-friendly car is made using bamboo. Team Pravega competed with designs submitted by more than 120 teams from around the globe. The team says their biggest challenge was to make a vehicle that was fuel-efficient.
The car frame is built using bamboo and the body is done using a unique bamboo fabric that the students have developed. Final year engineering student Abhinav P Sekhar is the team leader. Sandeep Sunil, Sebastian Joseph, Adarsh S Moosath, S Varun, Augustin Raju, R Midhun, V Navaneet, Akshay Praveen, Kevin Felicious, A Ansar, B Indrajith, LS Arjun, Kalyani S Kumar, and A Ajay are the other team members.
Dr. Aneesh K John was the chief advisor to the team. They were also guided by the college principal Dr K Suresh and teachers Dr K Jayaraj and Dr Bijulal. The electric car was invented with the help of a bamboo research center at the college, headed by Dr Raji and a Bengaluru based company called Bamboo Pecker.