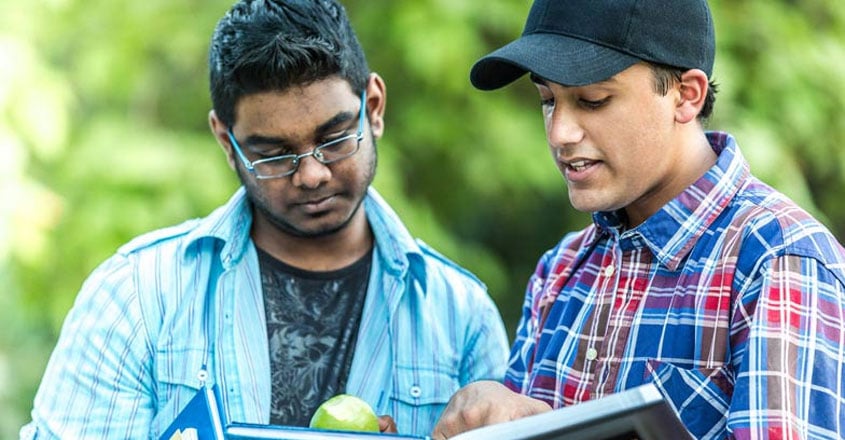 Kottayam: Stringent precautions in light of the raging COVID-19 pandemic will be in place at the 342 centres where the entrance tests for admission to the engineering and pharmacy courses in Kerala will be held on Thursday, July 16.  
Candidates will be allowed entry to exam centres only after their temperature is measured using thermal scanners. 

Invigilators have been instructed to wear masks and gloves. They have been told to ensure that only 20 candidates take the test in a classroom.

Students in home quarantine will be allowed to take the exam in a separate room.
 The safety measures will be put in place even in COVID-19 containment zones, hotspots and areas under triple lockdown, authorities said.
The complete safety of students will be ensured and their guardians' concerns will be allayed, they asserted.   

Over 1.1. lakh students will appear for the tests officially known as KEAM* 2020 at venues across various districts in Kerala as well as Delhi, Mumbai and Dubai. 
The exam was originally scheduled for April 20 and 21, but it had to be postponed due to the COVID-19 lockdown. 
New venue instead of Delhi

For candidates who have chosen a Delhi centre, JC Bose University of Science and Technology in Faridabad, Haryana, is the entrance venue. 
As Delhi is still reeling under COVID-19, permission to conduct the entrance was not given by the authorities.  
Police, volunteers at hand
Police assistance will be sought to avoid crowding at examination centres and bus stops. All test centers will be disinfected by the fire brigade before and after the exam.
The authorities will use the services of about 3,000 Sannadhasena volunteers to implement the safety measures. They will be responsible for thermal scanning and providing sanitisers to students.
Separate rooms  
Separate rooms will be provided for students coming from other states and those in home quarantine. 'Short-visit passes' will be made available to students coming from other states through the e-Jagratha portal of the Kerala government. 
About 70 students from the COVID super-spread areas in Thiruvananthapuram district will appear for the exam at St Antony's HSS at Valiyathura. 
Additional buses
The Kerala State Road Transport Corporation (KSRTC) will run additional services for the convenience of candidates. There will be special services to and from examination centres in the morning and evening as per the requirement of candidates. The KSRTC has also put in place a 'bus on-demand' scheme to provide services as per specific requests.
7,000 in fray in Kottayam    
In Kottayam district, about 7,000 candidates will give the exams in about 25 exam centres. The exam centres are schools in a radius of about 20 km from Kottayam town.
No exam centres are in the 10 COVID containment zones in the district.
Students in home quarantine will have to use their own vehicles to reach the exam centre. During vehicle inspection, students may show their hall ticket, education department's district liaison officers Narendra Kumar and Shobha R Nair said.
"We have ensured safety against COVID-19. We will make sure students face no problem in reaching exam centres," M Anjana, the Kottayam district collector stated. 
There will be additional bus services from the KSRTC depots in the district on Thursday, District Transport Officer V Abdul Nasser said.   
About 3,000 students from Brilliant Study Centre, Pala, will take the Kerala Engineering exam, its director George Thomas said. 
"Students at the centre come from various districts of the state. During the COVID-19 lockdown, online model exams were given for students on alternate days," he said.  
Akshay Binuraj, a student of the Placid Vidya Vihar, Changanassery, is upbeat on the eve of the test.
"I wanted the exam to be conducted in April itself as usual. Now, it has been delayed by three months. Since I took model exams regularly, I could refresh the subjects properly. I hope to do well in the exams," he said.  
(*Though KEAM stands for Kerala Engineering Architecture Medical, no entrance tests for medical  and architecture courses are now conducted. Entrance examination is conducted only for Engineering and B.Pharm courses. The Office of the Commissioner of Entrance Exams of the Government of Kerala conducts the exam.)