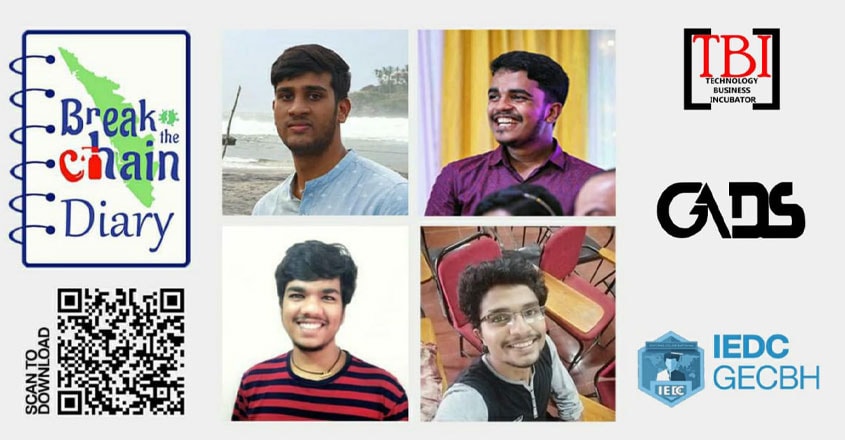 Kerala has been taking unprecedented actions to contain the COVID-19. A major effort to limit the spread of the coronavirus causing the pandemic is the separation or distancing of infected people from the uninfected. Heightened hygiene protocols like the frequent use of hand sanitisers have been prescribed to break the chain of infected people. Kerala Chief Minister Pinarayi Vijayan had even called upon everyone in the state to maintain a record of one's contacts even as a social movement called 'Break-the-Chain' took off on the prodding of the authorities.
At a press conference last June, Pinarayi had said that such a record, called Break-the-Chain Diary, would help identify the source of many infections and keep people safe, as the virus infection was expected to peak by late August. Towards this end, the route maps of known COVID-19 cases were being prepared by the health authorities to trace their contacts.
Following the CM's call, four students of the Government Engineering College located at Barton Hill in Thiruvananthapuram have developed an app, christened 'BreakTheChainDiary', that will help the user to create route maps. 
Launched by GADS, a startup formed by the students under the Technology Business Incubation Centre – Barton Hill (TBI-GECBH), the app charts the route map by linking the places you visit. It works in automatic as well as manual mode.
An option in the app called 'Date filter' enables users to know whether they are on the route map of COVID-19 positive persons.
The startup says the data of the users would be safe with it.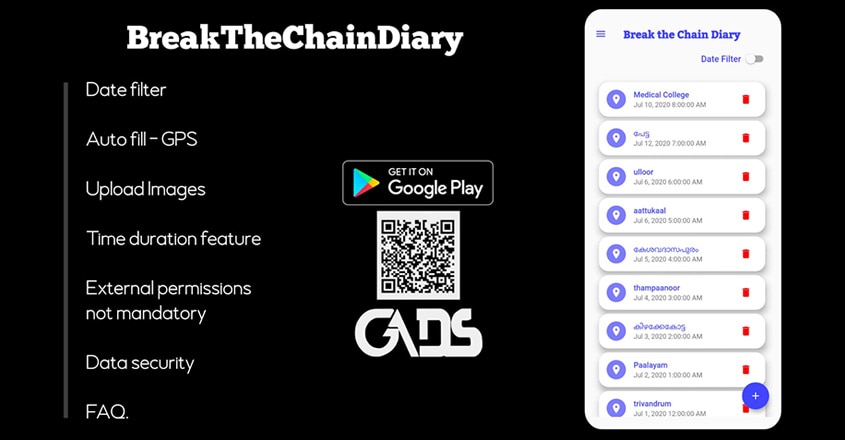 GADS was launched by students C M Gokul, K Akhiljith, A Devanand and Shyno Sajimon. 
"We believe that the app would be a good aid for health workers as well as common people," said the developers.
Thiruvananthapuram, MP, Shashi Tharoor had recently praised the app in a tweet.