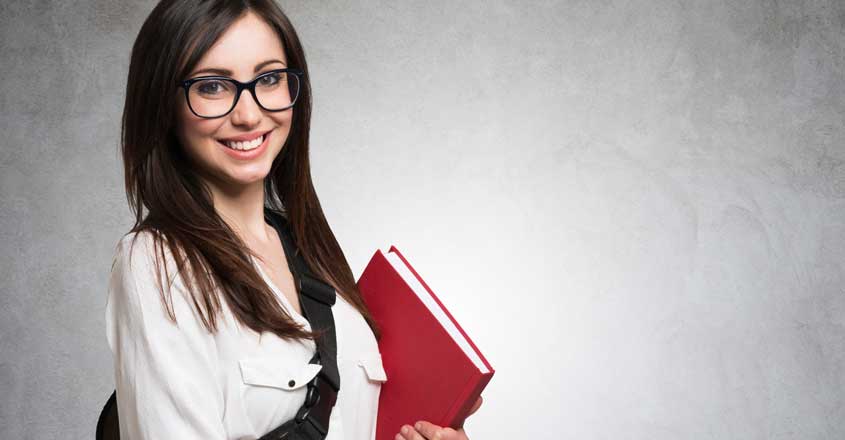 Plus-two results are out. Now it is the rush for admissions to higher education institutions. Identifying a suitable course is key to a successful career.
Always remember that a good career is the result of meticulous planning and proper training. Identify a course that suits your talent and interests. 
Entrance exams
Many entrance exams are coming up. Prepare well for these exams.
What if you do not get to the preferred institution for the professional course? Some students join for another course while continuing with their entrance preparations. Some others are happy to persist with the course they got through. Then again, some students devote an entire year on entrance preparations.
Choose your path after carefully evaluating the pros and cons of each option.
Only those of you who have an aptitude for mathematics and physics should choose engineering. And those with an interest in biology and chemistry, should choose fields such as medicine, agriculture, and veterinary science. But it is imperative that these students have an aptitude for technical subjects and possess good communication skills.
There are also equal opportunities for higher studies in fields of science, management, law, arts, hotel management, commerce, and languages. Along with choosing the right course, it is also important that you study at a good institution. Your opportunities will increase when you study at a premier institution.
Best campuses
You can apply for the integrated science courses at the IISER, and engineering and science courses at Jain University, Vellore Institute of Technology, Manipal, Amrita, Sastra and Anna universities.
Miranda House, St Stephen's, LSR College, Hindu College, Sriram College in Delhi; St Xavier's College in Mumbai; Loyola College, Stella Maris College, Presidency College, MCC in Chennai, Fergusson College in Pune, and St Joseph's College in Bengaluru offer courses in science and commerce. Admission is based on merit.        
However, the last date for applying to several central universities such as Indian Institute of Science (IISc), University of Hyderabad, CMI, ISI, and CUSAT has passed.
Going traditional 
Several people have a misunderstanding that there are not many job opportunities for those opting for traditional subjects such as mathematics, physics, chemistry, zoology, botany and statistics. Students are more attracted to new-generation courses such as bioinformatics, genetics, forensic science, and biotechnology.
However, if you are not able to get admission to premier institutions, it is better to avoid such courses. 
But traditional subjects can provide more options in higher studies and better career opportunities. If maths was not one of your subjects in plus-two, avoid courses such as computer science.
Lady Sriram, St Stephen's, Sriram College, Miranda House, Madras School of Economics, Ambedkar School of Economics, Gokhale Institute, Symbiosis, NMIMS, and Christ University offer courses in commerce and management.
Paramedical/allied health
As there are only limited options for paramedical courses in Kerala, several students seek admission in colleges outside the state. If the institution is not chosen after carefully evaluating its standard and career opportunities, you will be disappointed. All India Institute of Medical Sciences (AIIMS), Armed Forces Medical College (AFMC) in Pune, CMC Vellore, Manipal University, Amrita University, JIPMER, and Sree Chitra Institute for Medical Sciences & Technology offer proper training in these subjects.
The National Institute of Speech and Hearing (NISH) in Thiruvananthapuram offers courses in audiology and related subjects.
Arts, social science
More number of students are now opting for arts, social science and humanities. All students can apply for these courses, irrespective of their branch of study for plus-two.
Various BA programmes of the Delhi University, BA social sciences, integrated MA at IIT Madras, LLB at various law universities, KREA, Ashoka, OP Jindal, and Azim Premji University offer good courses.
If you want to learn languages such as English, Arabic, Spanish, Russian, Urdu, Hindi, German, and French, you can check out the courses at English and Foreign Languages University (EFLU), and Jawaharlal Nehru University (JNU) .The integrated MA language science at the University of Hyderabad is also a much sought-after programme.
Design, fine arts, fashion, visual communications
Even the artistic field provide several career opportunities. IITs at Mumbai, Guwahati, and Delhi; National Institute of Fashion Technology (NIFT), CEPT University in Ahmedabad, National Institute of Design (NID), J J School of Arts, MS University, Manipal University, Footwear Design and Development Institute (FDDI), Pearl Academy, Banaras Hindu University (BHU), and College of Arts (Delhi University) offer various courses in these fields.
Interior design, product design, communication design, fashion, footwear design, game design, textile design, furniture design, graphics, painting, sculpture, and visual communications are some of the various programmes offered. 
K R Narayanan Institute in Kerala, St Joseph College of Communication, Chethana College, and Fine Arts Colleges at Thrissur, Mavelikkara and Thiruvananthapuram can also be considered.
Courses on films and drama are available at the Film and Television Institute of India (FTII) Pune. Other such institutions are Satyajit Ray Film & Television Institute, MGR Government Film and Television Institute, School of Drama in Thrissur, Kerala Kalamandalam, Kalakshetra in Chennai and Shantiniketan.
Defence
Those who have completed plus-two can apply to National Defence Academy and Naval Academy. Admission is based on the entrance exam and interview. There is no course fee. After successful completion of the training, students will have good careers in Navy, Army or Air Force.
Diplomas
Several vocational programmes are offered at polytechnic and other technical institutes.
Some vocational courses
Printing Technology: Institute of Printing Technology, Shoranur
Diploma in Agriculture: Kerala Agricultural University 
Diploma in Mechatronics: NTTF Nettur
Diploma/ BSc in Footwear Technology: Central Footwear Training Institute, Footwear Design & Development Institute 
Diploma in Plastic Technology: CIPET Chennai 
Diploma in Garment Technology: Women's Polytechnic, Kalamassery 
Diploma in Architecture: Govt Polytechnic, Aroor
Making the right choice
The deadline for applying to some of the best universities and institutions is over. However, there is nothing wrong in preparing well for the next year's exam. 
Be careful while picking new courses. You need to consider the legacy, standards, and reputation of the institution. Also, evaluate the job opportunities of the course.
Hundreds of colleges in Kerala offer graduation courses. Of the 100 best institutions in the country, 20 are from Kerala. The state lets you complete graduation at a relatively low cost.
Plan in advance for higher studies
You should also have an idea about the years after graduation. Those planning to study abroad after their post-graduation, should start preparing during their graduation years itself.
Create an interesting portfolio and prepare for GRE/GMAT. You need to remember that foreign universities do not give admission solely on the basis of marks.
Universities in India too conduct entrance exams for post-graduation courses. Such exams include the GATE for MTech, JAM, JEST, JGEEBILS for science subjects, CAT, XAT for management subjects, NIMCET for computer applications. You need to make prior preparations for these. 
Those seeking jobs in the banking sector, railways or public sector undertakings should focus on improving their general knowledge, basic maths, IT and English. Hone your communicative skills as well.
Believe in your dreams and work hard to turn those into reality.