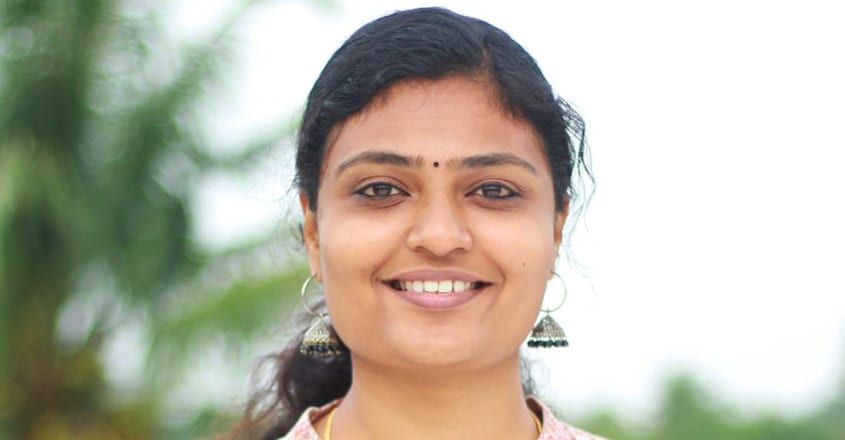 The COVID-19 pandemic has necessitated everything to be shifted online, even studies. So now all classes - from pre-primary to Plus Two, degree, and PG - are conducted online. In some places, the graduation ceremonies have also been completed online.

But what about getting the highest honour for authoritative study on a subject - the doctorate - online? It would not only be novel but also surprising.
And, believe it or not, that is exactly what has happened. Nimmi Maria Joseph, a native of Panangad, Cheppanam in Ernakulam, has been able to achieve that.
Nimmi earned her doctorate from the Bharathiar University after completing her online viva. She now holds a doctorate in Mass Communication and Journalism after earning a bachelor's and master's degree in media studies.
She studied for her doctorate at the Bharathiar University Campus in Coimbatore for five years under Dr PE Thomas, head of the Department of Communication and Media Studies.
The daughter of Idukki Nedumkandam native K S Joseph and Omana CV is married to Vinu K John, a journalist from Panangad, Cheppanam in Ernakulam.
It is the dream of any research student to face the viva (open defence) and clear the doubts of those conducting it, including subject matter experts, on a dissertation submitted after five years of study.
But due to COVID-19, experts, teachers and research students took part in the viva from their own homes. Nimmi achieved her doctorate by completing a two-and-a-half-hour-long online viva.
The arrangements for the online viva were completed a week before it was to take place. Three laptops with different internet connections were used at the same time to ensure viva was not disrupted due to any problem with internet connections.
Sample viva was conducted three times in the week to see how the presentation would look if everyone would be able to participate accurately, and how much time the viva would take to complete.
Nimmi's five years of research focused on the people of Thennamanallur, an isolated village in the Coimbatore district of Tamil Nadu.
The title of the study was: 'How the use of information technology has affected the living standards and attitudes of the youth of Thennamanallur village.'
Nimmi, who was ranked first in her undergraduate and postgraduate studies, was awarded a Fellowship by the Indian Council of Social Science Research Center for her research.
Nimmi says teaching and research are her hobbies. She also likes dance and media.
During her research period, she practised dance in Tamil Nadu. Nimmi represented Tamil Nadu and gave a dance performance at the inaugural event of the 2010 Delhi Commonwealth Games.
She was an assistant professor in the media department at Idukki's Marian College before shifting to Ernakulam after her marriage.
Her sister Neetu Alphonse and brother-in-law Jose Philippe work in Shillong with the Central Geology Department.
Nimmi's father K S Joseph was the secretary of Nedumkandam Block Marketing Society and mother Omana was the secretary of Nedumkandam Service Co-operative Bank.