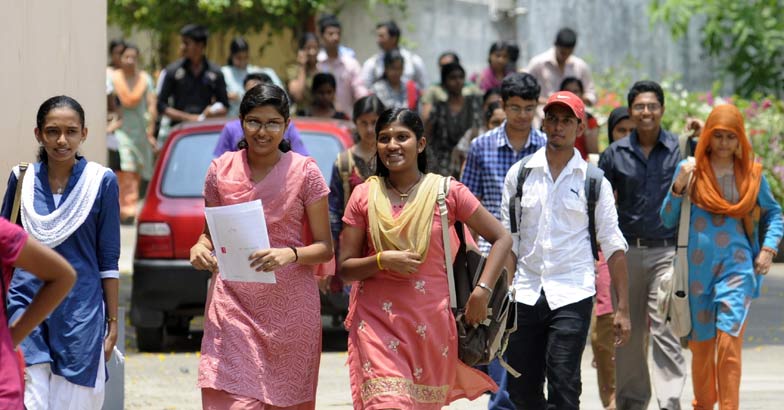 Thiruvananthapuram: The Kerala Technological University has decided only to conduct the B Tech final semester exams amid the COVID-19 crisis. A decision in this regard was taken in a Syndicate meeting.
As the UGC has mandated that the final semester exams have to be conducted, the exams will be held at the college-level. Detailed guidelines on conducting the exams will be issued soon.
An online exam will be conducted based on the question papers prepared by the colleges. Students can write exams from their homes.
For each subject, the marks secured at the college-level would be consolidated in proportion to the average grade points from the earlier semesters.
KTU vice-chancellor M S Rajashree stated that the university was trying to ensure that students, who have got placements or secured admission for higher studies, do not miss out on their opportunities due to delayed exams.
Those students, who do not want to write college-level exams or would like to improve their grade, can appear for the university exams in September.
Supplementary exams will be conducted when the COVID-19 crisis eases.

Other semesters exams cancelled
All other semester exams of the KTU have been cancelled.
Instead, the marks will be calculated in proportion to the average grade points of the earlier semesters, as per the UGC's directives. This will have a weightage of 100 marks. The score of the internal assessment out of 50 would be also added to this. Thus, the grades will be calculated for the cumulative 150 marks.
Also, a 5 per cent general moderation would also be given for all subjects.
The grade cards for semesters will be issued when all subjects are cleared. If students are not satisfied with their grades, this will be cancelled and they will be allowed to write the exam in that subject again. This will be applicable for regular students of the second, fourth and sixth semesters. Along with this, the second semester students will be given the opportunity to improve on any two subjects of the first semester.
The Kerala Technological University is formally known as the APJ Abdul Kalam Technological University.