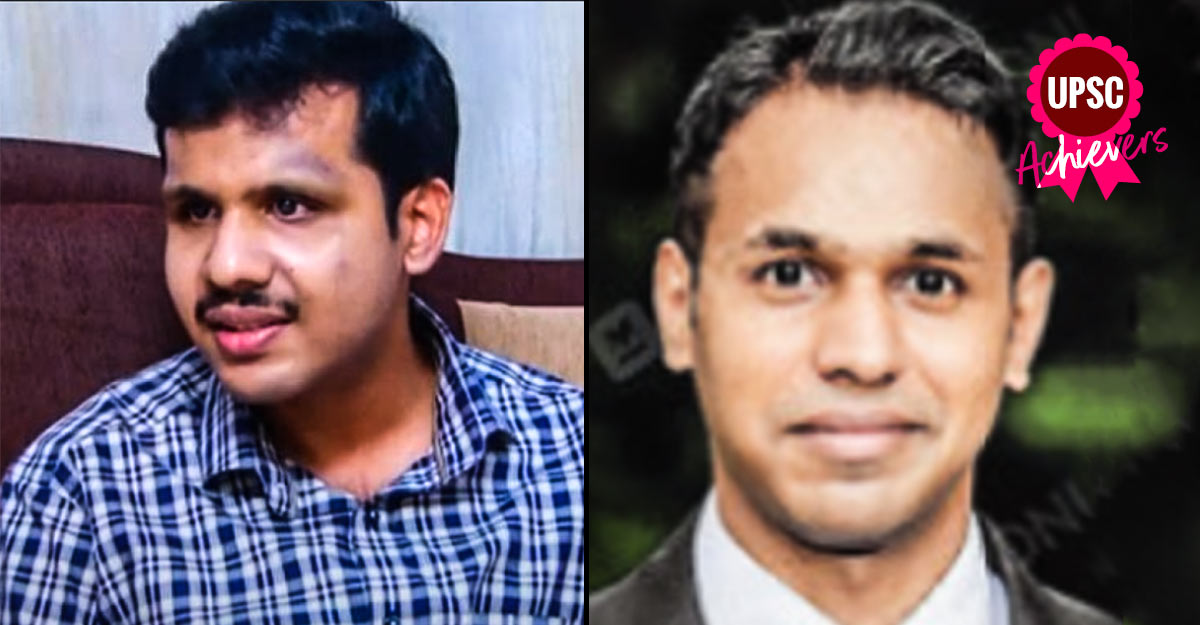 Some successes shine brighter than others is an adage and it means rightly so. A case in point could be the stupendous win of S Gokul and K V Vivek in the All-India Civil Services Examination. Gokul, a visually challenged person, secured the 820th rank and Vivek, 301, beating many odds.
Gokul's story 
An air of jubilation and pleasant happiness descended on 'Gokulam' in Thirumala as the results got published on the Union Public Service Commission (UPSC) website. His parents, G O Suresh Kumar and Shobha, distributed sweets to kin. Gokul could be seen taking a bite of the sweet lovingly offered by his mother. 
Gokul completed his Masters in English Language and Literature from the Mar Ivanios College, Thiruvananthapuram. He is now pursuing his PhD at the Institute of English, University of Kerala.
Another notable aspect of Gokul's win is that he never attended coaching classes. He prepared on his own in spite of his physical challenge. Gokul relied on the screen reader software and heard his lessons on the computer.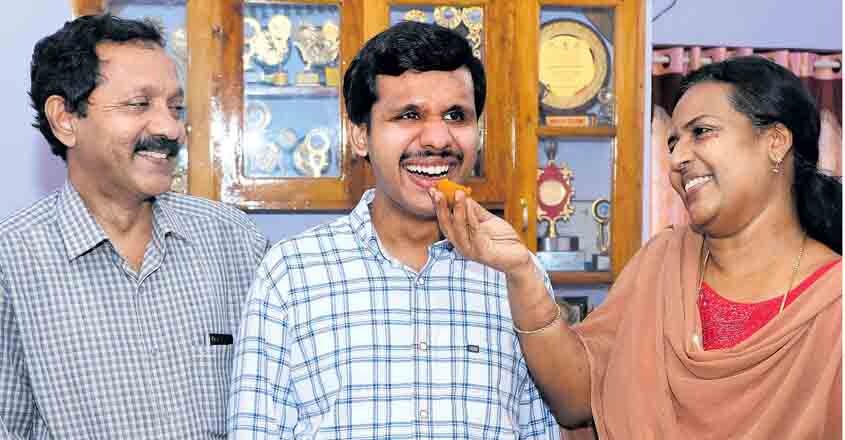 In the midst of it 
Gokul remembers that he had accidentally walked into a room holding cartoon contest as part of the State School Arts Festival, during his school days. He actually wanted to take part in the essay-writing event. The refrain of students was, "is he taking part in cartoon-contest too?" This probably best indicates the tenacity of Gokul – to be part of everything and succeed in it all. 
Vivek's hardships
A small house with no power connection or a proper washroom – this should perhaps encapsulate the hardships faced by Vivek, 31, who now stands at the pinnacle of success by securing the 301st rank in the examination. 
Vivek, of Pothivattathu House in Chirakkara, Thalaserry, had his mother K K Prabhavath's words in mind: "The best key to wriggle out of the difficulty is good education." And, she meant it by sending Vivek to St. Michael's Anglo-Indian School, Kannur. This was 25 km away from home and the travel was tedious. Vivek had to board two buses one way. The commute set Vivek back by three hours each day. 
Vivek was born in a family of Theyyam artistes in Kasaragod but his childhood was shorn of the sprightly colours of the art form. Prabhavathy was with the Postal Department and she took the decision to move to Kannur from Kasaragod to give Vivek better education. She moved to Thalassery, her native place. 
After his Plus Two in Thalassery, Vivek secured admission for BTech. in Electronics and Communication in Tiruchirapally, Tamil Nadu. After the course, he started working in the IT sector in Chennai. 
Civil services attracted Vivek after he finished his MBA studies at IIM Kolkata. In 2018, Vivek secured the 667th rank in the civil services examination ad got selected to the Indian Railway Accounts Service. 
He proceeded on leave to prepare again and took up a 'mentor' role at the Civil Services Academy in Kollam. Now, he basks in his hard-earned 301st rank. 
Vivek's sister Varsha is a dentist in Kuwait. 
Vivek but stays humble and remembers the time he studied in the flickering light of an oil lamp, hunched over books on a cool floor daubed with cow dung.