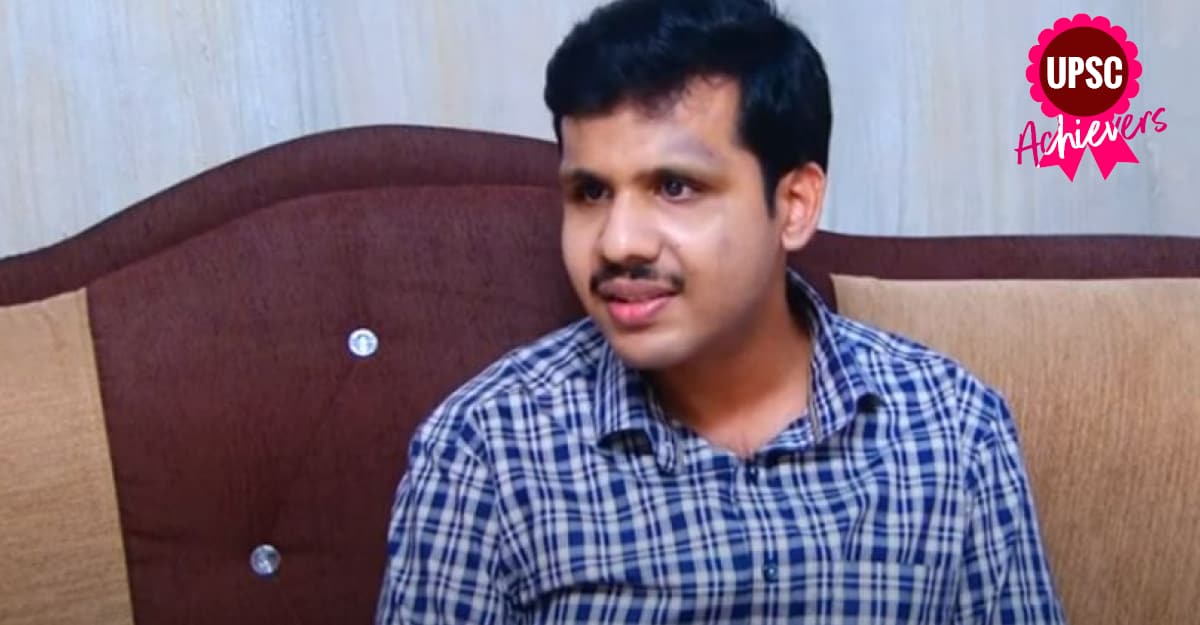 Imagine a wonderful synergy of vision, insight, and hard work – this is exactly what S Gokul, who secured the 820th rank in the All-India Civil Service examination, personifies.

Gokul's visual impairment did not come in the way of achieving what he actually wanted. Gokul said he had not thought of joining the civil services when he was in school. "Maybe because I was not too concerned about my future," he said. In Class 12, Gokul said his teachers encouraged him to pursue civil services. But then Gokul just wanted to finish his Plus Two.
Gokul used to actively take part in elocution and debate competitions in schools. In college, he took it more seriously. "I started seriously looking at the UPSC civil service syllabus at this stage," he said.
The 2018 floods
One doesn't know what inspires a thought. The floods of 2018 had a serious impact on Gokul. He started taking an interest in civil services during the time when the whole of Kerala battled the deluge in the month of August. He grew interested in the work done by civil servants, especially those in Thiruvananthapuram. He was soon awed by the depth and scope of work that a civil servant could do and the impact it would make.
Gokul was unhappy that he was not able to do anything when there was hectic activity all around. A friend of him enlisted Gokul as a coordinator for relief efforts. He was tasked with connecting volunteers who were ready to work on the ground and those who needed work done. "This was a great confidence booster," he said.
Parents' help
Gokul owes it all to his parents G O Suresh Kumar and Shobha. Gokul fondly recollects how his parents wanted him to go to a normal school. After Class 10, everyone advised Gokul to pursue the Humanities stream. But his parents supported him in his intention to take Biology. "It was a difficult task. All my background research was done by my parents," he said. In CBSE Plus Two, Gokul came within the first 300 ranks.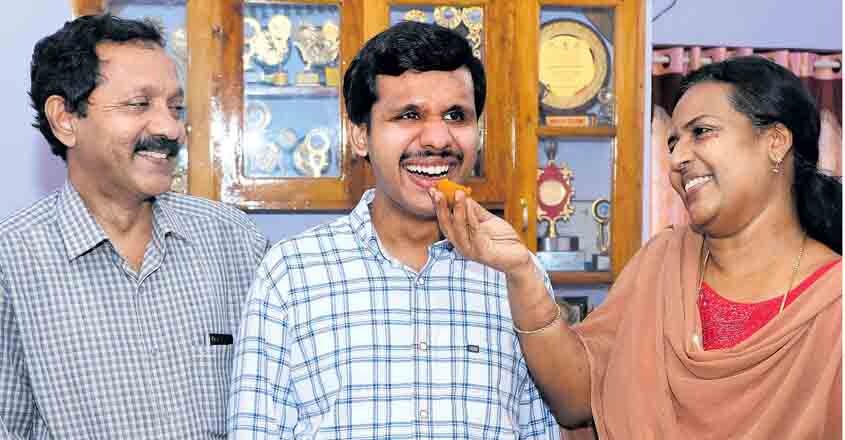 Gokul completed his degree and postgraduate course from Mar Ivanios College, Thiruvananthapuram. Apart from his parents, Gokul's friends very also very supportive and helpful.
Reading
Gokul's mother, Shobha, used to read out loud to Gokul initially. From Class VII, he switched to the screen reader software. "This can be used on computers and phones. With this technology, a person like me can read almost everything. My reading improved extensively after this and it helped me," Gokul said.
Strategy
Gokul prepared all by himself except at the interview stage. The preliminary examination was immediately after the MA examination and Gokul attempted it as a trial. "I used to read newspapers meticulously from degree first year. I covered the syllabus and started solving the question papers available online," he said. Gokul said the tension was low as he attempted it as trial. Also, due stress was given to current affairs.
Mains and interview
Gokul, after the Mains examination, attended the Fortune Academy for interviews. He attended several rounds of mock interviews. "The topics we cover for the Mains should be made presentable for the interview," he said adding the face-to-face interview should be attended with a 'cool head.'
The focus should be on effortlessly creating a good impression on the board and 'gaining control.' As he was a literature student, the questions were topical. Also, there were questions on government and about home state Kerala. Gokul said he could perform well but one interviewer asked him to recite a verse. "I said I didn't know how to as I did not expect such a question," he said.
Vision
Gokul says he hasn't thought of any vision. He is just happy that any posting would give him an opportunity to interact with the public and work.