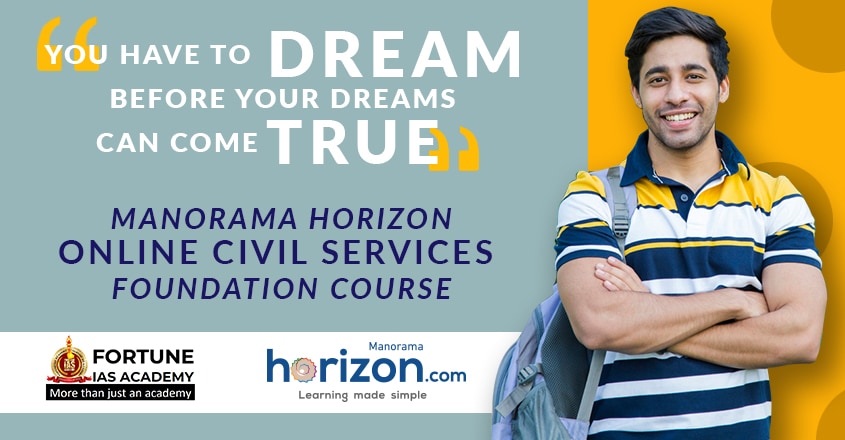 COVID-19 has disrupted almost every sector of our society in an unprecedented manner. The impact of the pandemic is visible on the education sector as well.
Students preparing for competitive examinations such as civil services, who were dependent on the coaching industry and the traditional classroom format for preparation have been affected immensely. 
Looking at the spread of COVID-19 pandemic throughout the country, classroom coaching seems to be not a very feasible option in the near future. Once the situation gets better, educational institutions will open classes ensuring strict social distancing norms in place.
A large majority of aspirants are now not able to afford quality coaching in a conventional classroom format. As an alternate solution to face-to-face classroom coaching, new teaching technologies are equipped enough to teach anything without having to travel physically to a classroom. 
Manorama Horizon the online educational portal of Malayala Manorama in association with Fortune IAS Academy is very much pleased to introduce an online interactive civil service foundation course for UPSC civil service aspirants. 
This is a comprehensive 12-month UPSC course targeting aspirants who wish to kickstart preparations and ensure that their learning methods are on the right track. It gives a thorough understanding and preparatory knowledge of all three aspects -prelims, mains and interviews, thereby saving your valuable time in building a focused approach. 
This course consists of classroom lectures by experienced faculty, high-quality study materials, recorded videos, model tests, talks by senior civil service officers as well as UPSC test series to assess your skills.
The course will commence on September 6, 2020, and the classes will be held on Sundays. The course is recommended for class 11, 12 and undergraduate students.
For more information and free registration, visit: https://bit.ly/320D6ib 
Dial 9048991111 for any queries.