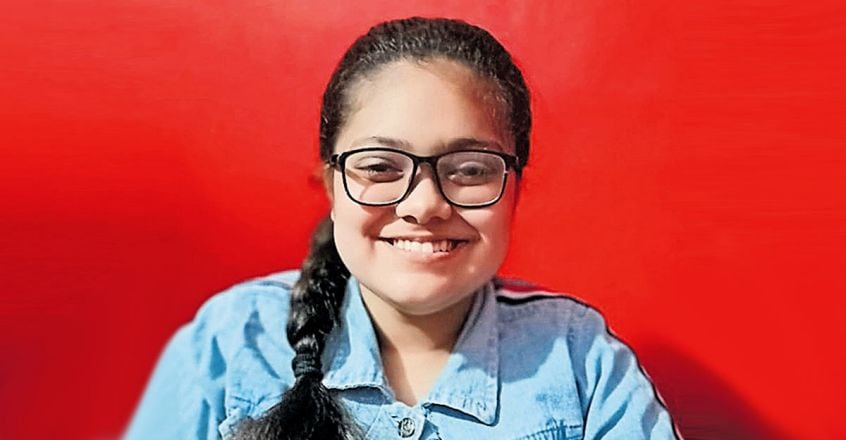 Home is where the learning starts – so goes an old adage and it is increasingly becoming true in this age of pandemic. 
Keralite Tanishka Chandran, settled in Indore, Madhya Pradesh, cleared her Class 10 examination in 2019. This year, she has successfully completed her Class 12 at the age of 13. She is preparing to start her B.Com. lessons soon – thanks to her home-schooling. 
The home-schooling concept is being increasingly used by students and their parents across the world. In India too, more and more people are taking to home-schooling now. In home-schooling, a child will get to cover a set of age-adjusted topics according to a curriculum from home. Many students of home-schooling have come out with flying colours and Delhi-native Nihal Kaushik who secured the 33rd rank in the JEE (Advanced) examination [the qualifier for IITs] is a glowing example. 
Tanishka's routine
Tanishka did KG at the school run by her parents called Little Champs. She studied in a private school till Class 5 in Bhopal. The travel was tedious for young Tanishka and she had to start from home at 6 am. 
This was a decisive factor and Tanishka's parents decided to opt for home-schooling. Tanishka's father Sujith Chandran took charge of her schooling. A time-table was made and Tanishka took lessons till noon every day. After that, she would do homework alone. 
The advantages
The learning is in the secure ambience of one's home and there is no travel and tedium. The pressure of examination and homework is relatively low as it is mostly self-regulated. Home-schooling students usually have more time to devote to extra-curricular activities. So, they become adept at various things like music, more languages, instruments, etc. Also, home-schooling gives one the opportunity to learn beyond the textbooks.
Drawbacks
The home-school system misses out on teacher and peer interaction. The benefits a student gets from a trained teacher may not come by if one learns from home. Students may not be able to get a relative assessment of where they stand in terms of learning. They may fall short of peers and friends. 
In spite of all the drawbacks, the home-school collectives, now active on social media platforms, say most of the shortcomings can be overcome with a little bit of care. The shortfall of peers could be addressed if the child is enlisted for a sport or another activity. Thus, those who embrace the concept say the gains far outweigh the disadvantages. 
Also, they say, the overdependence on conventional schools and the terrible pressure that students undergo can be easily done away with, thereby giving children a holistic and happier learning environment.