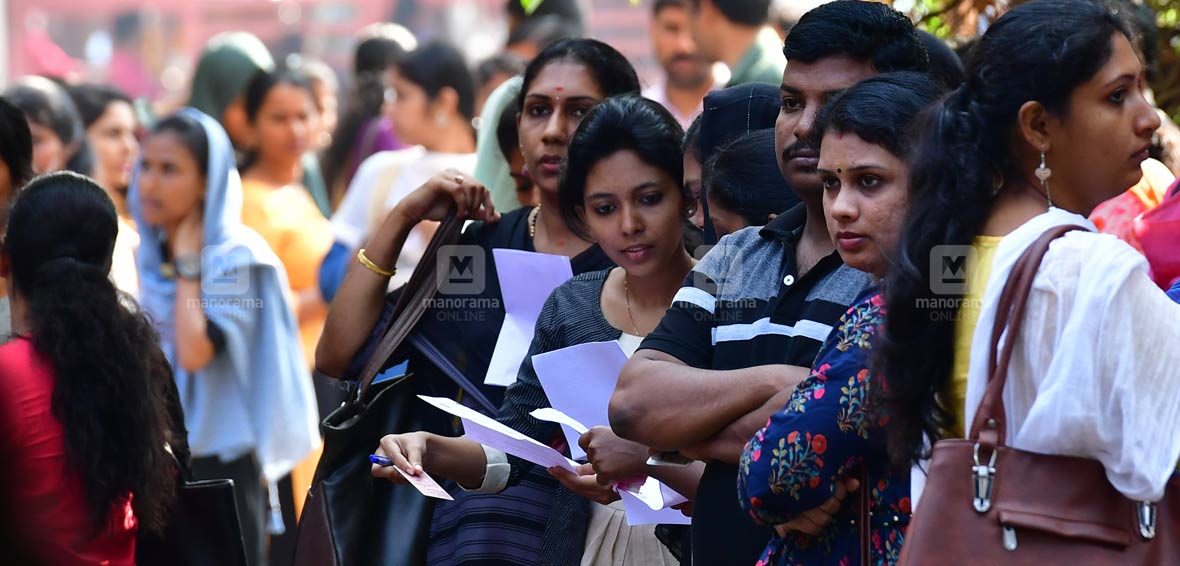 Thiruvananthapuram: Complaints have been raised that the number of candidates has been cut short in the preliminary list of the Kerala Administrative Services (KAS) for stream 1. 
Though 3,27,000 candidates wrote the exam in stream 1, only 2,160 have been included in the preliminary list. That means not even one per cent of the total number of candidates who appeared for the exam were shortlisted.
Though it was earlier said that around 3,000-4,000 students will be included in the list, the PSC changed its stance when the results were published.
The results of the KAS preliminary exam were published last week. A total of 3,208 candidates were included in the preliminary list. Stream 1 has 2,160 candidates, while stream 2 has 1,048 candidates. 
Candidates plan to file a complaint against the move to shorten the preliminary list.
The list of stream 3 has not been published as it is embroiled in a legal case.
Candidates who secured 77 marks and above have been included in the list in the general category. The qualifying mark has been relaxed for differently-abled and those in the reservation category.
Candidates who want to apply for revaluation or need a copy of the answer sheet should apply within 15 days of the result announcement.
KAS mains exam to be held on Nov 20, 21
The mains examination for the KAS will be held on November 20 and 21.
The descriptive exams will be held at the centres in Thiruvananthapuram, Ernakulam and Kozhikode. 
Candidates, who have cleared the KAS preliminary exam, can appear for the mains exam in November. These candidates do not have to give a separate confirmation to write the exam. The hall tickets can be downloaded from November 6. 
Those who clear the mains exam will be called in for an interview; after which the rank list will be published.
November 20 
Paper 1 - Morning session - 9.30am to 12pm 
Paper 2 - Afternoon session - 1.30 to 4pm
November 21
Paper 3 - 9.30am to 12pm
Every paper will have a total score of 100 marks.