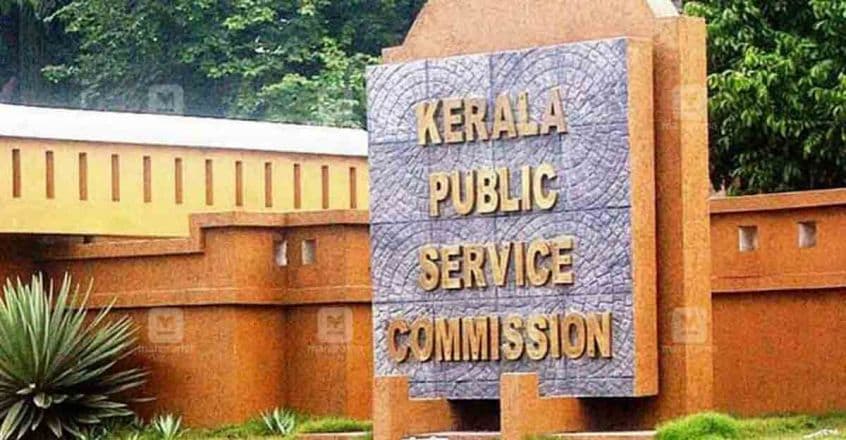 Thiruvananthapuram: Candidates who are COVID-19 positive are also appearing for the PSC exam being conducted today for the posts of assistant surgeon/casualty medical officer. 
PSC chairman MK Zakir said that special facilities are being set up for the candidates considering that all the applicants are doctors. 
The exam for assistant insurance medical officers in the Insurance Medical Service will also be conducted along with this exam.
It was earlier said that six COVID positive patients will write the exam. But some of them were told by doctors that they would not be allowed to write the exam. So, now, only four will appear for the test at the Thiruvananthapuram, Thrissur and Kannur centres.
They will be taken in an ambulance from the hospital to the examination centres concerned and they will give the exam in another ambulance parked on the premises of the exam centres.
Health department officials wearing PPE kits will deliver the question paper and other exam-related things to the COVID candidates, while PSC officials will supervise them. Their answer sheets will be sealed and kept in compliance with the COVID protocol and will be taken out only after a few days as specified by health officials.
Exam ad delayed; application deadline extended
The application deadline for 27 PSC categories has been extended till September 23 midnight in view of the delay in issuing the newspaper advertisement inviting the applications. 
The advertisement had appeared in newspapers on September 9 and it said the application deadline was midnight on the same day.
PSC advertisements are issued through the Public Relations Department of the state government. Usually, candidates are given two weeks to apply after the advertisement appears in the paper. It is learnt that the reason for the delay in the advertisement this time was the continuous holiday due to Onam.