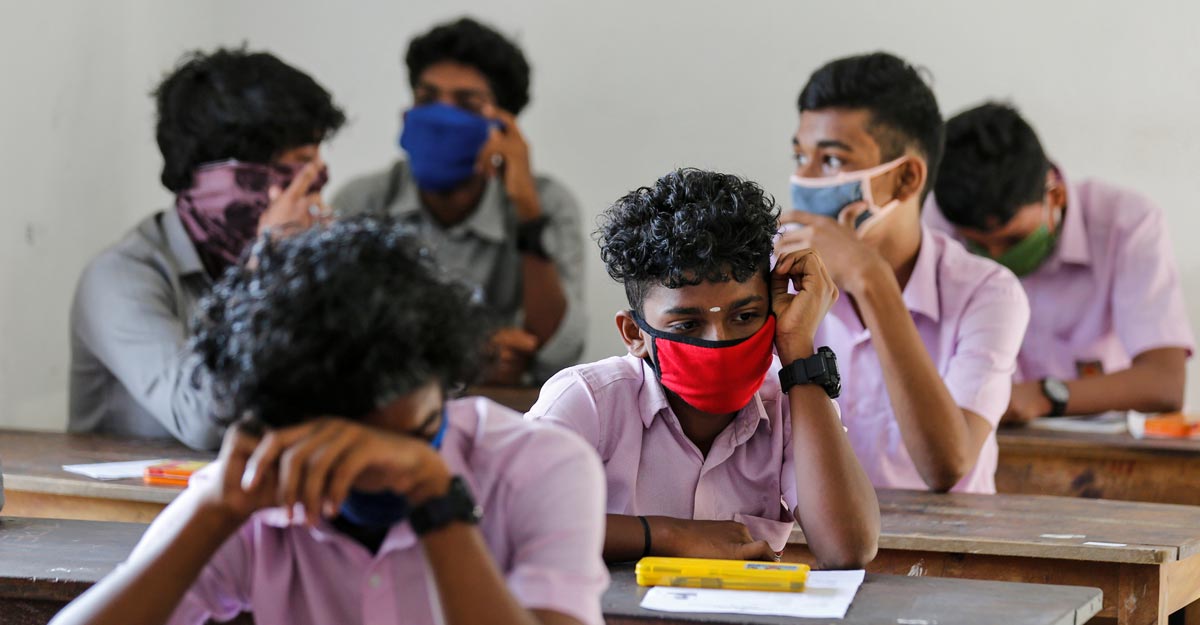 New Delhi: The Central Board of Secondary Education (CBSE) and the Council for the Indian School Certificate Examinations (CISCE) are considering to further reduce the syllabus for class 10 and 12 board exams amid the COVID-19 crisis. Up to 50 percent could be slashed.
Around 30 percent of the syllabus was already reduced in July. The boards are also considering to postpone the exams to April. 
The board exams will not have questions from the omitted syllabus. However, the schools can teach these portions if they want to.
Though the Centre had said that schools can be reopened on October 15, most states are not in favour of this.
Expert committee on schools in Kerala
Thiruvananthapuram: The expert committee has opined that portions, that were covered in the First Bell online sessions, should be taught again in class when schools are re-opened in the state.
However, the committee during the meeting did not seek to reduce the portions as the online classes are progressing as per the syllabus.
But it needs to be assessed if the students are able to follow the lessons taught in online classes. As conducting online exams is not feasible, worksheets will be distributed at students' home.
There is still no clarity on when schools would be reopened in Kerala. Even if schools are reopened, the academic year could be extended to April-May. 
Classes will have to be conducted even during holidays. 
State Council of Educational Research & Training (SCERT) director Dr J Prasad, who is also the chairman of the expert committee, said that the panel's report is in the final stage. 
The committee also assessed the situation in other states. Though Assam and Andhra Pradesh had reopened schools, these had to be shut down as the COVID-19 situation aggravated. 
Another recommendation is that up to 50 students from class 10 and 12 be allowed to go to schools for clearing doubts if the government and health department permits.
In the next phase, the students from class 9 and 11 can be permitted to go to schools. Students in lower classes can be allowed to go to schools only in the third phase.