Successful wildlife management is a major challenge for all nations, no matter how developed or underdeveloped it is. But thanks to technological and industrial advancements, as well as better training and funding in research and development, developed nations are at the forefront of conservation efforts.
However, critical issues dealing with wildlife conservation efforts, particularly with respect to their habitat management, pose a major challenge to both developing and underdeveloped nations. One of the most important and a highly sensitive issue associated with wildlife management is the challenge of balancing the rights of tribals and aboriginal communities, forest fringe dwellers, forest residents and remote rural communities living adjacent to protected habitats in developing and underdeveloped nations and carrying on with successful conservation efforts with flagship species like tigers in the same habitat.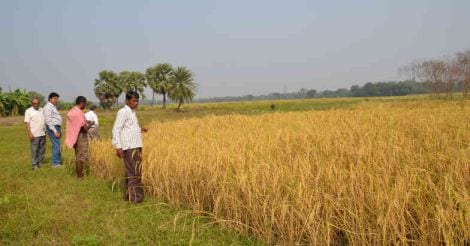 Photo: Rahul Ray
India is no different in this context from any other countries. Several forested areas in India has historical records of co-habitation of humans and wildlife together not just for decades, but for centuries. The delicate balance of peaceful coexistence with a major predator like the tiger in the past has been sometimes disturbed due to the fact that on some rare occasions, a few of those tigers turned into man-eaters.

The resulting human-tiger conflicts were resolved by killing or hunting the target animal after several unfortunate deaths of local community members. Other than that, the coexistence has mostly been peaceful with occasional deaths of domestic and farm animals being preyed upon by old or injured tiger(s).

Many of the princely states of the Indian subcontinent turned into tiger hunting hotspots during the British Raj. Local Maharajas would invite their British masters to special hunting safaris organized within their boundaries. Historical records indicate that a bulk of the tiger population in the Indian subcontinent had been annihilated during the period of the British Raj by such royal and aristocratic members of the princely states together with their honorable British guests.

Often, several dozens of tigers representing various age groups and sexes were indiscriminately hunted in these royal safaris, significantly impacting tiger population dynamics across the subcontinent.

Post-independence, the majority of the tiger deaths in India have been attributed to organized poaching rackets until Project Tiger was initiated by the government of India in 1973. The principal objective of Project Tiger has been to conserve the wild populations of Bengal tigers across India in suitable ecosystems and natural habitats to prevent the extinction of the majestic species due to relentless poaching, habitat loss, and habitat fragmentation. The internationally renowned conservation effort, in spite of several pitfalls, has been largely successful in conserving India's wild tiger habitats and contributed significantly in building up wild Bengal tiger subpopulations.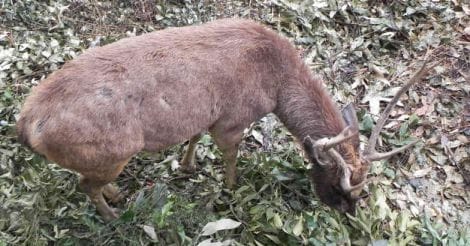 Photo: Pallav Mukopadhyay
According to the latest tiger census in 2015, around 2,226 tigers have been recorded in India, the highest in any country across the planet at this point in time. However, while some tiger habitats are successfully showcasing thriving wild Bengal tiger populations, others have raised serious doubts regarding the fact that they may not have any tigers left within their boundaries and certainly needs restocking and repopulating from other areas.

It is important to note that several of these premier tiger habitats across India has also been co-inhabited by different tribal communities both inside the forested areas, as well as in the buffer zones. Such communities have been historically connected to their forest homes and have been heavily dependent on local forest resources for their daily sustenance for generations. Lack of economic development, education, and modern infrastructure have kept such tribal communities isolated, ignorant, illiterate and vulnerable to severe exploitation from influential and economically empowered members of the local rich and influential non-tribal communities.

Many such areas are now seriously impacted by Maoist insurgency and violent political disturbances that have been impacting both the life and livelihood of unfortunate and helpless tribal communities caught between security forces and insurgents. Such helpless communities have been trapped into a vicious cycle of abject poverty, socio-economic sufferings and lack of viable opportunities to survive peacefully.

In several instances, such highly pressured and economically disadvantaged tribal communities have been wrongly exploited by organized poaching groups in helping them to track and hunt tigers, hide in the local villages or to collect supplies and transportation within and from this region. This has direct and indirect impacts on the success of the tiger conservation efforts across the nation although a comprehensive report is needed to better understand the crisis at the ground level.

Recent attempts by the government in squashing the tribal forest rights by changing legislation and asking the tribal communities living in and around protected habitats to relocate at alternative sites have caused great political resentment and anger among such highly marginalized tribal communities. India has a very poor record of providing proper compensation and resettlement packages for shifting tribal populations from one location to another due to high levels of corruption, nepotism, inefficient bureaucracy, political instability, failures of local administration and lack of strong political will to resolve serious settlement issues successfully. Furthermore, as both the government and the opposition are not ready to provide even an inch of ground to one another to avoid making every issue a political and economic scandal, very little has ever been historically achieved in such resettlement initiatives.

Under such circumstances, it may be judicious to think about an alternative approach to resolving the sensitive issue of reinstating tribal rights and contribute successfully in the process of tiger conservation. The first step is to start a meaningful dialogue with the tribal community members in targeted forested areas and make them stakeholders in the tiger conservation project. If the local communities are employed in local forestry projects and conservation pas trackers, guards, guides, porters, etc., people would be able to see the value in conservation effort as this provides some economic opportunities for them.

By direct and indirect involvement in serious conservation efforts like Project Tiger, the tribal communities who have shared the same habitats with the majestic predator could continue to stay in the same locality with the responsibility of protecting these habitats from the poachers. The intimate knowledge of the local ecosystem and the natural environment among these community members could help foresters and conservators to better understand the conservation efforts at the ground level and empower them in the further successful management of key tiger habits with human habitations.

Efforts such as Participatory Forest Management (PFM), Joint Forest Management (JFM), Participatory Social Forestry and Conservation Initiatives (PSFCI) could benefit both the tribals and the tiger to share and survive in the same habits. Furthermore, spreading education and awareness among the communities may help better in reaching out to them to explain them the need to shift to alternate areas for their better future.

Photo: Pallav Mukopadhyay
The government has to take the big step forward to successfully communicate to the communities and share with them the compensatory packages with sincerity, dedication, and devotion. Tribal communities are a valuable part of Indian society and it is important to review their plight and helplessness with genuineness. By working together consistently over a long period, the problem could be resolved without actually pushing through the process.

(The author is a Canada and India based freelance journalist specializing in global geo-political, strategic and foreign policy issues, science & technology and environment & conservation related themes.)
Read more: Latest from Call of the Wild