The second important factor that has significant impacts on nationwide conservation is the lack of coordination among various government and non-government as well as international organizations with respect to conservation. It is an archaic concept that the conservation of the forests and wildlife is the responsibility of the environment and forest departments at the central and state levels based on the federal structure of Indian Republic.
Modern conservation is the joint responsibility of the coordinated action of various agencies such as central and state environment and forest departments, security and intelligence agencies, customs department, national survey agencies, ministries of transport and communication, defense, agriculture, finance, higher education and tourism, academic and research institutes, local administration like the Panchayati Raj System; and last but not the least, local inhabitant human populations adjoining reserve forest, sanctuaries and biodiversity parks of the nation. Unless this multi-stakeholder participation is encouraged and established, very little in terms on meaningful, effective and coordinated conservation can be expected across the nation.
Also check: A comprehensive national wildlife policy is the need of the hour

There exists no coordination between adjacent sates in jointly managing pressing wildlife issues. The best example is the regular human-elephant conflict that plagues the states of Bihar, Jharkhand, West Bengal and Orissa. All the individual states does in dealing with a trans-boundary, migratory, endangered species like elephant is pushing the marauding herds across the state borders to the adjoining state. This is like sweeping a perennial problem always under the carpet as a temporary solution while huge losses are incurred every year in terms of agricultural crops and products being damaged, government and private property losses as well as tragic human and animal casualties.
There exists no warning system and coordination among states to deal with the issue permanently due to lack of any national policy on conservation. Hence, huge amount of money, resources and personnel is pressed into action annually with no sustainable permanent solutions available. Without securing traditional elephant corridors from encroachment and expanding the areas of their habitats for better connectivity, foraging and breeding purposes; no permanent solution is ever possible and this needs the joint action of all the adjoining states across eastern and north-eastern India including the Central government.
Several malpractices and ill treatment of animals and wildlife in the name of tradition, culture and religious practices across the nation cannot be successfully managed by the existing judicial system unless a comprehensive national policy is available for direction with necessary objectives, guidelines and protocols. Without any existing national policy, like the Project Tiger this is never going to happen in recent times and the conservation efforts will struggle to see real success.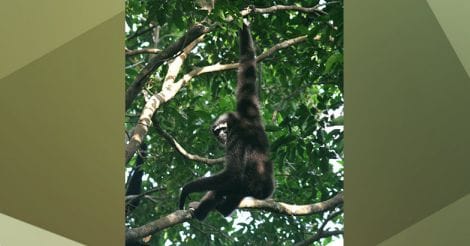 There exists no warning system and coordination among states to deal with the issue permanently due to lack of any national policy on conservation. Photo: M. M. Feroz (Aranyak, Bangladesh)
The national survey agencies like Zoological, Botanical and Geological Surveys of India still lack information on detailed maps, resources and inventories on several parts of the nation; particularly the remote rural border regions. Several parts of the Andaman, Nicobar and Lakshadweep island chains, remote border areas of Jammu and Kashmir, Himachal Pradesh, Uttaranchal, West Bengal, Sikkim, Arunachal Pradesh, Assam, Meghalaya, Tripura, Manipur, Mizoram and Nagaland are largely unknown to our survey agencies so many years post-independence.
No sincere attempts are also visible due to poor management and administration and lack of highly trained, enthusiastic and capable staff members. Very little international collaborations on natural resources survey are noted in India compared to those being conducted across China, South East Asia, Africa or Latin America. Such internationally funded and highly publicized surveys would have changed the face of conservation and biodiversity inventories of India permanently. Due to absence of a national policy, such important collaborations and coordination are faintly visible in India.
The US Geological Survey (USGS), Woods Hole Oceanographic Institution (WHOI) and the National Aeronautics and Space Administration (NASA) have more credible data and valuable information on every square mile of the entire Indian subcontinent than any of our so called proud national institutes with highly qualified individuals earning fat salaries and benefits. Is this not a national shame for an aspiring global power, the world's largest democracy, an emergent mega economy and a megabiodiverse nation that dreams of becoming a global leader? Lack of vision, dynamism and enthusiasm for making new discoveries among the top management of several Indian institutes and organizations together with a lack of a sincere and strong political will is a massive obstruction in the conservation realm of the nation.
Politicization of top administration, rampart nepotism, favoritism, corruption and lapses of strong administration has impacted several premier institutions across the nation and further deteriorated credible conservation efforts in the country. It is unbelievable to note that the Zoological Survey of India had their first survey of Diu and Daman region for the first time post-independence in 2016! How many other parts of the nation we do not have credible information with respect to various natural resources, biodiversity, quality maps remains a million dollar question.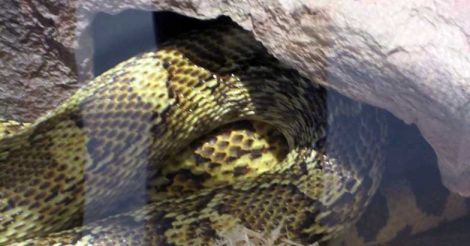 Wildlife does not understand and respect national and international boundaries. Photo: Saikat Kumar Basu
If we are lagging behind in national surveys beyond our European colonial masters till date in this age of high quality satellite based data, information technology and telecommunication; no doubt conservation efforts are failing across the nation or not reaching desirable height and momentum. Lack of national leadership in conservation efforts is another area that needs serious attention.
Wildlife does not understand and respect national and international boundaries. Several trans-boundary species are subjected to poaching, exploitation, illegal trafficking due to lack of international treaties or cooperation between adjacent countries. A national policy of conservation will empower India to strengthen ecological and environmental conservation efforts through Joint Conservation Initiatives (JCI) using the SAARC and ASEAN platforms with adjacent neighboring countries of South and SE Asia receptively.
If there could be socio-economic, diplomatic and defense ties between adjacent countries; then why not ties with other foreign nations with respect to joint conservation of natural resources, wildlife, biodiversity and forests? India could be the first model nation in the entire globe to achieve this objective by developing a national consensus and a comprehensive national policy on conservation that can have multiple facets for tie ups with other nations for effective and coordinated international conservation efforts.
Under such a policy there could be avenues of exchange of funding; intelligence; scientific, technical and related conservation expertise; confiscated wildlife and wildlife products by the security agencies, customs department and forestry officials of adjacent nations at important border transit points; arresting and extraditing poachers, wildlife traffickers and other wildlife perpetrators in a significant manner.
Wildlife reaching target and threshold population in one country could be used as a new breeding stock for an adjacent or neighboring country where the existing population of that particular species is low and suitable habitats are available. Breeding stocks from one country could be used by another for captive breeding, translocation and relocation of specific endangered and critically endangered species following international safeguards and protocols. However, this cannot be achieved over night and needs patience and diligence and active planning, coordination and cooperation among various government and non-government organizations, national, regional and international institutes and organizations and most importantly the ordinary citizens of India.
The opportunities are huge and sky is the limit; however, much needs to be done. A national parliamentary committee needs to be appointed by the Indian parliament involving credible and experienced individuals for sincerely reviewing every aspect of conservation challenges of the nation for formulating a national policy. Several expert panels both national as well as international needs to be consulted for varying and dynamic needs of a national conservation policy for a vast and diverse nation like India.
Several layers of the Indian society needs to be included as stakeholders in the process such as parliamentarians, politicians, bureaucrats, forestry, ecology, agriculture, veterinary, conservation and wildlife experts, representatives of national survey agencies, representatives of related non-government organizations, academics, and researchers, lawyers, security and intelligence professionals, defense and border security agency representatives, seasoned diplomats, international relations experts, economists, sociologists, journalists, constitutional experts, health professionals as well as experts on global and wildlife tourism needs to be taken on board for designing a successful national conservation policy.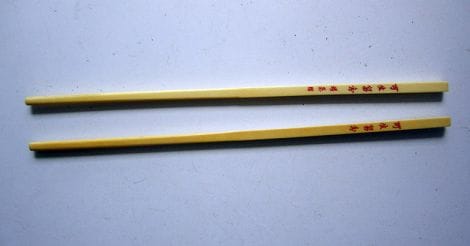 A national policy of conservation will empower India to strengthen ecological and environmental conservation efforts. Photo: Saikat Kumar Basu
At a later stage, participation of ordinary citizens, students, relevant Panchyat members, resident rural communities living in and around forested areas, fringe dwellers, and forest residents should also be involved for their real life experiences and feedbacks to strengthen the framework of an emergent policy. The advantages and disadvantages, merits and demerits of people involved conservation efforts need to be evaluated sincerely. In short, a participatory model of conservation that include the government and non-government organizations together with different members of the society, national and international experts, enthusiasts and volunteers will be necessary for formulating a national policy for conservation.
The task is daunting and challenging but the ultimate reward if executed sincerely, diligently and meticulously can reap great benefits for the nation. India can become the next hub of global wildlife tourism and this could bring in rich foreign exchange for the emergent economy. Stronger ties with adjacent neighboring countries will be established through such multi-lateral facets like Joint Conservation Initiative (JCI). Poaching, illegal capture and trafficking of wildlife, illegal harvest of major and minor forest products, illegal trade on endangered species and several wildlife products like elephant tasks, rhino horns, tiger and bear body parts, bush meat, animal skin, pelt, fur, scales, horns, blood, excretory products, teeth, bones, limbs and appendages can be restricted and reduced efficiently. This will help in curbing illegal wildlife markets operating in India and adjoining countries and will significantly help in protecting both national as well as regional biodiversity more efficiently.
(The author is a Canada and India based freelance journalist specializing in global geo-political, strategic and foreign policy issues, science & technology and environment & conservation related themes.)