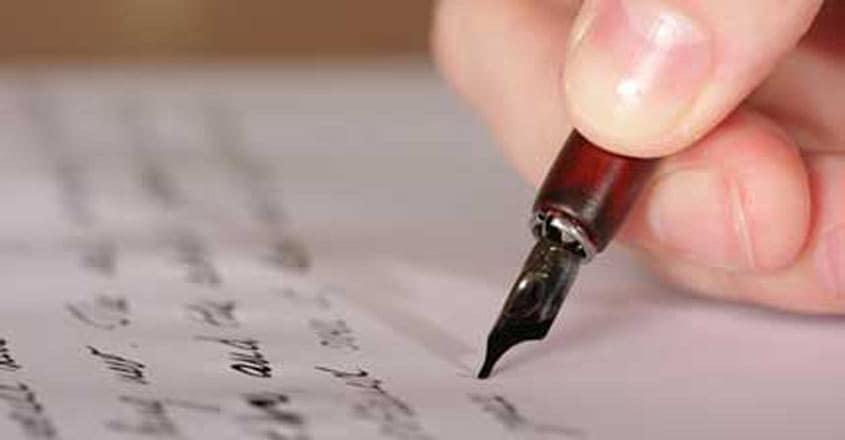 When Lord Macaulay brought English into India, perhaps he wasn't thinking that Indians would one day make it a soul-language for Indian Poetry.
The earliest Indian English poets of the pre Independence phase, that grew out of the British influenced Calcutta Renaissance, appeared with the heavy English Romantic strain, and in patriotic vein.
Their verse was dainty and languorous as in the poems of Henry Derozio, Kashiprasad Ghosh, Madhusudan Dutt, Toru Dutt, and Manmohan Ghose. The poems had in them the mists of England and the fragrance of English roses. But change was soon coming, though Romanticism ruled, as seen in the poems of Toru Dutt who unfortunately passed away prematurely.
More Indians by now kept writing in English, beginning with the Ghosh brothers and the Dutt family and moving on to Swami Vivekananda, Aurobindo, and Tagore. The reverberations soon passed on to Bombay. The poems of Swami Vivekananda and Aurobindo showed that English sounds and rhythms could be modulated to our religious ethos and eastern mysticism, while keeping the prosody distinct. There were also British folk in India writing poetry like Indians, among whom were Joseph Furtado and James H Cousins.
'Indio- Anglian poetry' as Indian Poetry in English came to be called (until very recent times) was ever in a state of transition. Sarojini Naidu still wrote lines like 'Lightly, lightly we bear her along/ she sways like a flower in the wind of our song' (The Palanquin Bearers), though Harindranath Chattopadhyay near about the same time made distinctive contributions in Indo Anglian poetry in terms of context, emotions and subtlety of themes . However 'Indo- Anglian poetry was seen as a path to a blind alley, with no future whatsoever, and critics the likes of Balachandra Rajan advised young poets to give up such cul-de-sac pursuits.
All that changed rapidly with later post- Independence poetry.
Now welcome to our own times, when English has been around for a while. At this point, P Lal, explodes with the message, that 'Such daintiness (as in perhaps Naidu) is the most dangerous thing that infests our poetry today. It can spell ruin in the future'. (This sadly is true of many of the young aspirants writing even today, influenced heavily by English poetry texts of the eighteenth and nineteenth century and minimum or no exposure to modern mainstream writing or guidance.)
Post Independence Indian Poetry cannot be seen in isolation. In literatures the world over, the form and content of poetry per se had already undergone sea changes. Times were changing. It was Poetry seeking liberation as seen germinating in the poems of Emily Dickinson and Hopkins. T S Eliot had already published 'The Waste Land' in 1922, which was a version heavily pruned by his mentor Ezra Pound. In that magnum opus were phrases like ' I'll show you fear in a handful of dust'. Such words were not heard in poetry before. The poem shook the world of poetry in its foundations, and poets began to see and experiment new self- styled ways of writing poetry. Walt Whitman in America who had already embraced vers libre was a godfather for free verse.
The world war poets rebelled both in war and verse. It was content that emerged supreme for poetry. Verse that could be free could be molded to advantage with a core inner discipline that would be fruitful for poetry and for poets. European and Latin American poetry emerged washed, chiseled and new. Yet there was also caution in that approach. Verse libre, it was widely recognized, would go miles to boost the independence of the creative fervor of the emerging poet.
P Lal from Calcutta who found no opening for his own book of poems, opened his Writers Workshop with experiment after experiment. Emerging Post independence poetry flourished under his aegis, though he drew lifelong flak as a vanity publisher. But the message was clear. Poets could hope to publish and be damned. Nissim Ezekiel in Bombay started a near revolution, by turning to conversational style poetry, indianizing English, introducing subjects considered taboo such as sex, irony or satire. He showed that Indians could experiment with their poetry in a wide range, intellectual, emotional, objective, and impersonal. It was a time to change. He scored over imitators and puerile poets.
With form and content of Indian poetry in English now being revised and reset, it was now a time to confront the conflict that the language presented, and to think of it in as terms of the roots of our poetry. The conflict and the duality became the themes for our poets and Kamala Das wrote the now oft quoted lines 'the language I speak becomes mine: its distortions, its queerness all mine…' . English is to R. Parthasarathy an addiction though he swears to 'stop whoring after English Gods'. Pritish Nandy felt English to be '' 'A language that has no roots in my country but my voice is the voice of my people for I speak of their loves and ambitions and secret shames'. Soon English as an Indian language began to fuse and synthesize both outer and inner forms. Many among our younger poets adapted themselves to simultaneously think and write in English, without displacing Indian culture and its roots.
There also emerged a group of poets who decided to use the poverty and sociocultural imbalances of India that would attract western audience. This was a kind of neo-coloniozation of the language. Poets like Jussawalla and Dom Moraes wrote as though they did not belong here, but were scribes of another element. Poets the likes of Keki Daruwalla and Jayanta Mahapatra appeared by and large, to write with western audiences in mind. The poets who really freed themselves from such temptations and wrote from their conscience and for the soil, included R Parthasarathy, Pritish Nandy, Arvind Krishna Mehrotra, Shiv K Kumar, A K Ramanujam and Arun Kolatkar.
As far reaching arms of colonial solace still seemed the last word for Indians writing poetry in English they could not desist from the need for praise of certain English critics (who clearly could not absorb Indian poetical nuances or form an understanding of Indian Poetry in English as threaded by Indian consciousness) who still sat in judgement of Indian Poetry's in English. However even that ambivalence was soon flung to the winds.
The post eighties saw a new breed of poets, for whom English was a truly Indian language, very similar to an Indian state language. Poetry was vibrant, with poets like Eunice D' Souza, Imtiaz Dharkar, and a whole crop of them with wide creative variety, emerging to focus. However, as is the drawback of the Indian psyche, the earlier poets who had made their presence and paved the way for the younger ones kept being forgotten, even as many more arrived. Poets like G K Chettur, Pradip Sen, Saleem Peeradina, Darius Cooper, or Anna Sujatha, were swept into near obscurity. But the new wave had begun. Even the Indian diaspora had excellent poets such as Sujatha Bhatt and G S Sarat Chandra.
For a while, during the sixties and into the early eighties, poetry avenues opened up with outlets for poetry in magazines as The Illustrated Weekly, The Telegraph, Caravan, Opinion, Quest, Debonair and even in mainstream dailies that had at least a Sunday column for poetry.( Sadly, today hardly any such opening exists for our poets). However, into the late eighties, new poets were being discovered through the All India Poetry Competitions of the Poetry Society, India, and The British Council through sterling initiatives of Keshav Malik and Dr H.K Kaul.
With the dawn of the twenty first century, the overall impact of social media, and online exposures to world poetry at one's fingertips, there is ongoing and abundantly versatile creativity, much freed from the dictates of the so called canons, such that even the youngest ones are now writing poetry with a never before confidence in English, that would have made even Lord Macaulay pause and beam!
Gopikrishnan Kottoor is an award-winning poet. He has novels, plays, transcreations, and personality studies to his credit . He was a senior banker with the Reserve Bank of India. He founded the Poetry Chain. Gopikrishnan Kottoor's latest book of poems 'The Painter of Evenings' has just been brought out by Poetrywala (Paperwall Media, Mumbai). He can be contacted at undergroundflowers14@ gmail.com