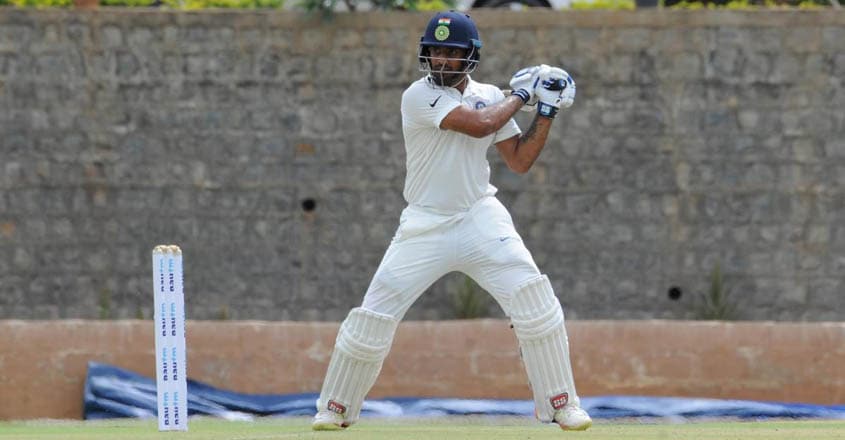 It is not the easiest of tasks to select a squad of 18 from around one-hundred-plus hopefuls. Even the best and most objective of minds are likely to have differences of opinions about the merits and demerits of the competitors for the limited number of places on offer. When such selection is examined threadbare and analysed in depth by thousands of people, the pressure on the officials entrusted with the job of choosing the squad invariably increase manifold. In a situation where one runs the risk of alienating individuals and groups on a regular basis and inviting criticism from all corners relentlessly, it is only the brave and thick skinned who would take up the mantle of being on the hot seat of a selector.
However, one finds that the post of a selector of the national cricket team of India is highly sought-after despite the obvious difficulties and challenges involved. The Board of Control for Cricket in India (BCCI) used to have a committee of five selectors, headed by a Chairman, to choose the national squad. However, following the recommendations of the committee headed by Justice Lodha, the strength of this panel was brought down to three. Though it is not specifically stipulated, members of the committee are usually persons who have played the game at international level and possess the required expertise and standing for carrying out the onerous task.
The present committee is headed by MSK Prasad, who has played 6 Test matches and 17 One-Day Internationals, and his fellow selectors are Devang Gandhi (4 Tests and 3 ODI's) and Sarandeep Singh (3 Tests and 5 ODIs).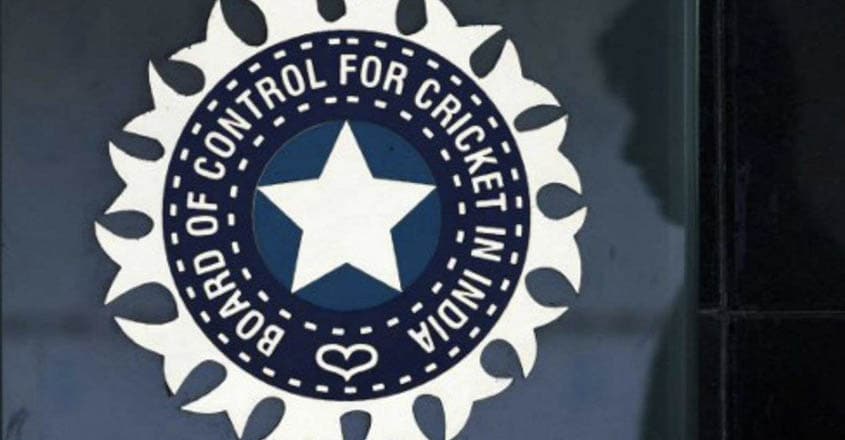 The announcement of the squad to tour Australia for playing in a four-Test series that would begin in Adelaide on December 6 has brought focus on the selection committee. This is the third of the difficult tours that national squad is undertaking during this calendar year. The earlier ones to South Africa and England had seen the side ending up as second best in the Test series against the hosts.
Picking the best
Defeating any side on their home soil is not an easy proposition in Test cricket these days and the Australian side, despite the problems that they have been facing of late, would definitely pose a tough challenge to Virat Kohli and his boys. Hence it is highly essential that the best possible side be chosen for the arduous tour that lies ahead, which would drain the players not only physically but mentally as well.
While selecting any side, it is natural that a considerable number of players would be regarded as certainties and whose selection is automatic. Players who are presently members of the team, in good form and performed creditably during the last overseas tour would fall in this category. This would include skipper Kohli, his deputy Ajinkya Rahane, Cheteshwar Pujara, Prithvi Shaw, Rishabh Pant, Ravichandran Ashwin, Umesh Yadav, Ishant Sharma, Bhuvaneshwar Kumar, Jasprit Bumrah, Mohammed Shami and Ravindra Jadeja. Thus one could say that 12 players were automatic selections, given their present form and experience.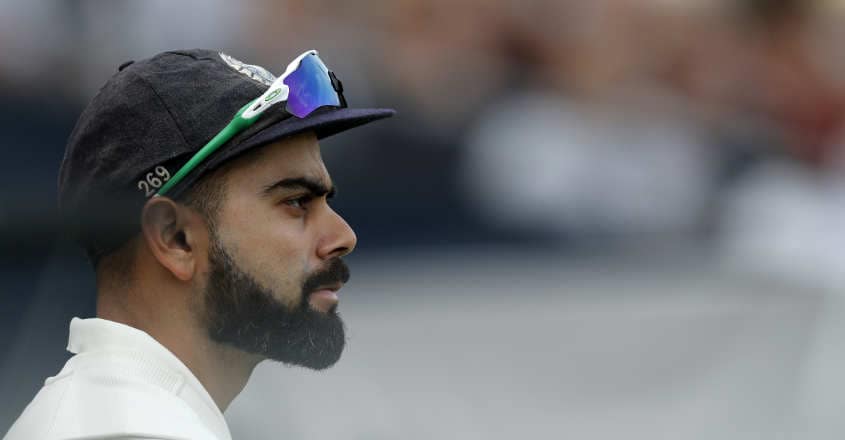 This would have left only four slots remaining to be filled for which selectors were to apply their collective wisdom. Their task was made slightly easier when the BCCI decided to send a squad of 18 players as against the usual norm of 16. An analysis of the 12 players who are considered to be certainties would show that they comprise of 5 batsmen and 7 bowlers. Since Indian batting had shown itself to be more fragile as compared to bowling during the last two outings overseas, selectors decided to bring in five batsmen (one of who could also keep wickets) and a bowler to complete the squad. It was while deciding these six other players that scope arose for criticism.
Out of the six, opening batsman KL Rahul and middle-order batsman Hanuma Vihari had equipped themselves fairly well in the last Test of the series against England. Rahul had hit a brilliant century in the second innings of that Test while Vihari, who made his debut in that match, scored a fighting half-century in the first outing. However, during the home series against a weak West Indies side, Rahul could not get going. And for some strange reason, selectors decided not to play Vihari. This had posed a question mark over their selection for the tour to Australia. However, these apprehensions were belied and both of them found themselves in the squad. Though sent back home during the tour to England after playing only one Test, where the conditions did not suit his style of bowling, left-arm spin bowler Kuldeep Yadav made his presence felt during the series against West Indies with a five-wicket haul in the second Test, which ensured his selection for the last bowling slot.
Tough call
The choice of Murali Vijay, Rohit Sharma and Parthiv Patel for the remaining three slots has evoked widespread criticism. Vijay failed in the first two Tests against England and was sent back home after that, while Rohit and Parthiv were not part of the squad either for the tour to Old Blighty or the series against West Indies that followed. Amongst those who did not get the nod from selectors are Karun Nair, who was part of the squad that toured England but did not play in any Test and Mayank Agarwal, an opening batsman who did not get a chance to debut against West Indies despite being part of the side. Hence the question that would come up naturally is what had Vijay and Rohit done that Karun and Mayank did not do?
The explanation of chief selector Prasad was that Vijay had performed well for Essex in English county championship after being dropped from the national side, while Rohit and Parthiv were chosen on account of their experience. It is certainly not in doubt that Australia is not a place to blood youngsters, as the tour to that country is extremely demanding. Hence the decision to go for experience makes sense. It is not in dispute that Vijay struck a century and two fifties while turning out for Essex but it is not understood how that suddenly made him better qualified than Mayank, who has been making runs by the tons in domestic cricket in India. Further, if Vijay was in the consideration for a place in the side to tour Australia would it not have been better to give him a chance to play against West Indies and prove that he had regained his form?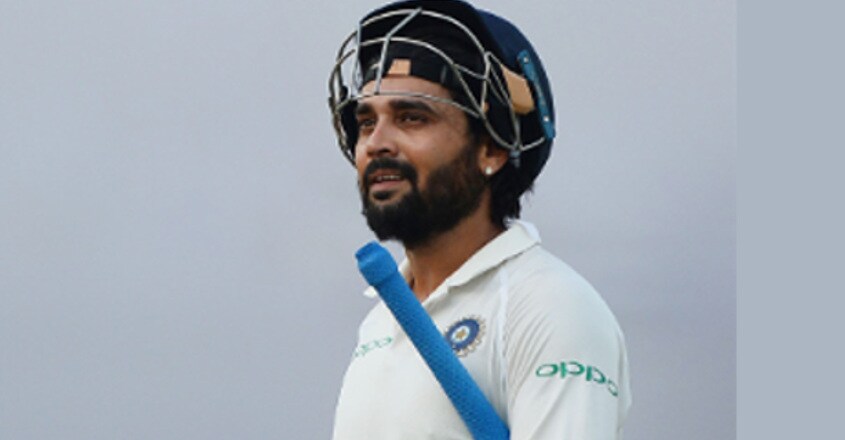 Similarly, the question remains whether Rohit, who had not performed well outside the subcontinent, despite being provided ample opportunities, should have been chosen ahead of Karun. Rohit is widely considered as amongst the best talents to emerge from the country but has flopped when pitted against quality bowling in conditions not conducive for batting. It might be that the selectors decided that the prodigious potential he is blessed with deserved one more opportunity. This would be Rohit's last chance for showing the cricket world that he is no 'flat track bully' who can score runs only in limited-overs matches and batsmen-friendly wickets at home.
However, it has been universally acknowledged that the person to suffer on account of the munificence shown to Rohit is Karun, a player who has been shabbily treated, both by team management and the selectors.
Parthiv is back
Parthiv, who has played in 25 Tests in a career spanning 16 years, comes back to the side as the second wicket-keeper who can also bat a bit. His work behind the stumps has been far from convincing in the many opportunities that he was given. However, injury to Wriddhiman Saha and sudden slump in form of Dinesh Karthik during the tour to England paved the way for his return to the side. Parthiv's recall is also an admission of the fact that talent cupboard in the country is almost bare in this vital area.
While criticising the selectors for their actions, one must also take into consideration the fact that their work is made difficult on account of state of domestic cricket in the country. Earlier tours to Australia used to be preceded by Duleep Trophy matches between the five cricket zones, which would help selectors to know the players in form and those out of it. All the top cricketers in the country played in these matches which provided a venue for up and coming players to make their mark and earn the attention of selectors. With cricket being played round the year and international calendar also being packed, cricketers who don national colours seldom take part in domestic matches. This also contributes to lowering of standards in domestic cricket with the result that performances there rarely win attention of either the selectors or the public. Hence, selectors are forced to fall back on known names while picking squads for tougher tours like the one to Australia.
India down under
India has never won a Test series in Australia till date. The present crisis that has enveloped the Aussie side, in the aftermath of ball-tampering controversy, provides the visitors with an excellent opportunity for recording a maiden triumph there. Australians are a competitive bunch who play their game hard, without yielding any quarter, and hence could be expected to give a tough fight. Hence we can brace up for high-octane series of top quality cricket with plenty of excitement and thrill, between two of the strongest sides in cricket world. Let us wish the team bon voyage and good luck as Kohli and the boys embark on their mission to record a Test series victory Down Under.
(The author is a former international umpire and a senior bureaucrat)
Read more: Vantage Point